Meet Romina, founder of Studio Isla
Studio Isla is a responsible interior design firm based in Bali. Their design approach always prioritises natural, recycled and locally sourced materials that respect the environment and the communities.
 WHERE ARE YOU FROM?
I am originally from Canary Islands, Spain.
WHY DID YOU CHOOSE TO BECOME AN INTERIOR DESIGNER?
I remember how I used to rearrange the furniture in my bedroom since I was very young. When my parents were building their home, we went to various building and construction events and spent hours walking around finding inspiration and ideas. I was really interested in that process which was quite unusual at an early stage.
I've always had sensibility for beauty and art in every aspects of my life from interiors to fashion and jewellery. My capacity to visualise a space and see the potential of it is something that comes naturally to me.
WHAT A DAY IN YOUR LIFE LOOKS LIKE AS AN INTERIOR DESIGNER?
Despite having my routine, my days are always different which makes my job very exciting.
My

team and I have a morning briefing to discuss what needs to be done and prioritised. Then, I organise my schedule accordingly with client meetings, project site visits, internal design meetings and a bunch of business development and operational tasks to complete.
HOW DO YOU SOURCE YOUR MATERIALS? 
We are very lucky to be based in one of the richest country when it comes to sourcing. Our materials are sourced locally and we work with amazing local skilled artisans and artists in every project. Sourcing is part of our daily design development phase and probably one the core of any interior design firm.
Sourcing is time consuming but it's very satisfying to see how many different ways a material can be used. Understanding and having a good knowledge about materials is to me when the magic happens.
HOW DO YOU ADDRESS SUSTAINABILITY IN YOUR PROJECTS AND WITH YOUR TEAM?
We like to bring a lot of raw and recycled materials into our projects having appreciation for their imperfection in their natural forms. We also incorporate a lot of local plants and trees in our spaces.
We've ditched all chemical cleaning products in our office and replaced them for natural based ones. We also try to reduce all single use plastic items.
HOW DOES THE FUTURE OF INTERIOR DESIGN LOOKS TO YOU?
I am seeing a lot of awareness and willingness to become more sustainable in the industry which is a great and positive approach. The industry is developing a more organic and softer design approach which I find really interesting and I am looking forward to keep exploring further.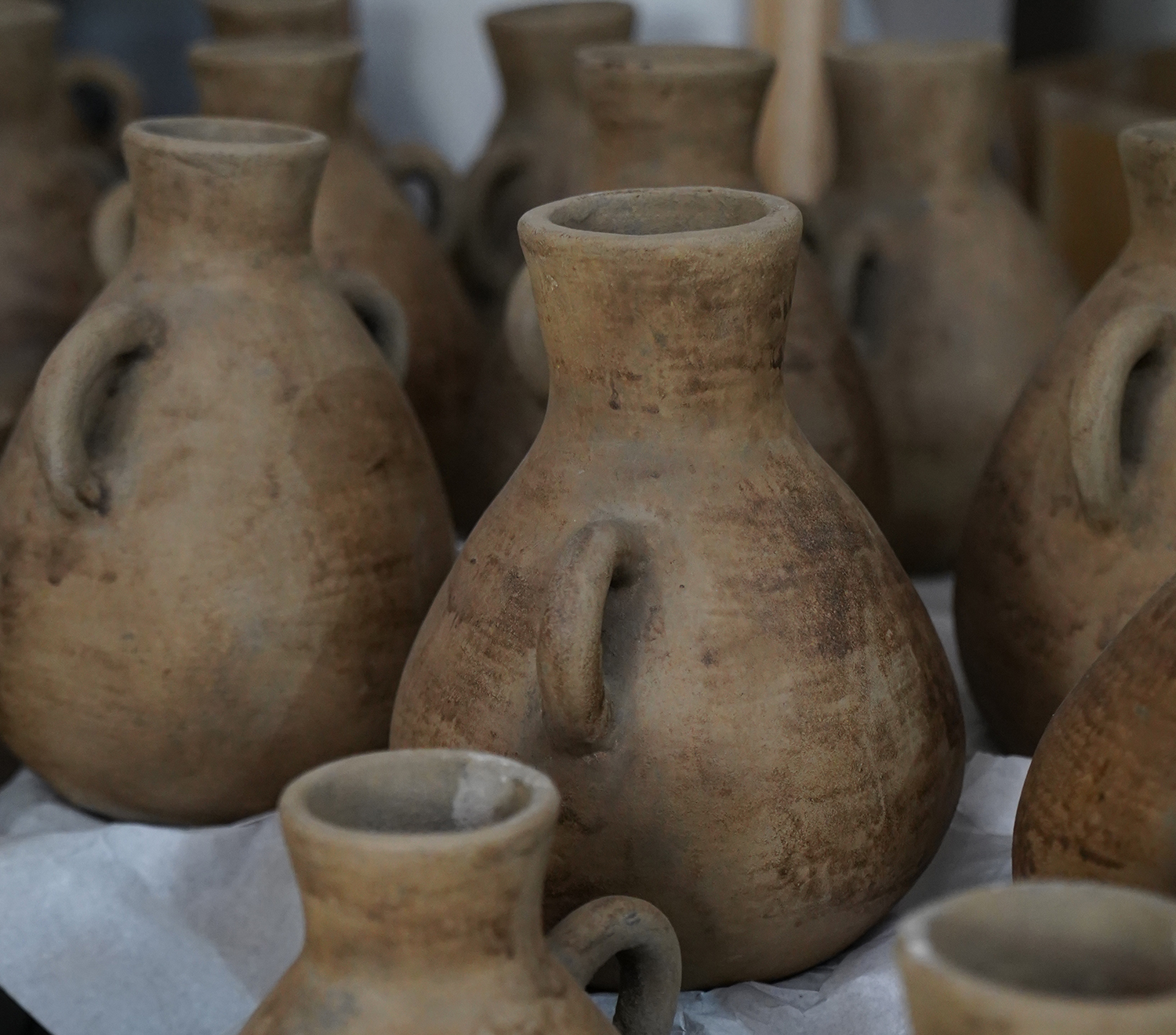 CAN YOU SHARE WITH US YOUR FAVORITE PROJECT SO FAR AND WHY?
Unfortunately I can't just choose one of our projects but the birth of our own Studio and how it is growing and developing in the most organic way will always be my most beloved project. I feel very proud of what we are creating together as a team.
EXPLORE THE PUNCH COMMUNITY