A Community
Movement for Change.
In a world where the challenges of climate change, resource scarcity, pollution, and social inequality loom ever larger, the imperative for sustainable business practices has never been clearer.
At The Punch, we are on a mission to bring together the worlds of sustainable business and community-based media to foster positive change on a local and global scale. We are the convergence point where responsible businesses and the power of storytelling unite to create a brighter, more sustainable future.
We envision a world where businesses are not just profit-driven entities but catalysts for positive change.
The vision begins with the creation of an impactful sustainable business community – a dynamic ecosystem where companies, large and small, come together to pioneer sustainable solutions, empower local communities, and co-create a better future.  
We believe that every business has a unique story to tell, and by amplifying these stories through media, we can inspire collective action towards a sustainable, regenerative, and prosperous society.
The Sustainable Business Community
At the heart of our organization lies a vibrant and diverse sustainable business community. Our members, ranging from startups to established corporations, are united by a shared commitment to responsible entrepreneurship. They actively work towards minimizing their ecological footprint, championing social equity and driving economic growth through sustainable practices.
The Community-Based Media 
We understand the power of storytelling in shaping perceptions and driving positive change. That's why we have a dedicated arm focused on community-based media. We are passionate about capturing the stories, innovations and initiatives that highlight the intersection of sustainable business and vibrant communities.
We Recognize that
Sustainability is Multifaced.
Our unique approach combines the strengths of a sustainable business community with the storytelling power of media to inspire and influence comprehensive solutions.
DOCUMENTING SUCCESS STORIES
We don't just inform; we inspire action. We share the inspiring journeys of responsible businesses, showcasing how they are making a positive impact. These stories serve as models for others to follow.
Through our media channels, we advocate for sustainability at all levels. We engage with economic leaders and change-makers, conduct interviews with experts and host workshops to educate and empower our audience.
We believe in the power of community engagement. We organize events and discussions that bring together businesses, community leaders, & change-makers to exchange ideas and collaborate on various projects.
Meet our visionary
Founder & CEO – Championing Sustainable Business Excellence
In the heart of our thriving sustainable business community stands an optimistic and visionary woman – our founder and CEO Audrey PETRELLUZZI. With unwavering commitment and a passion for driving positive change through storytelling, Audrey has been the driving force behind the inception and growth of our community.
Audrey embarked on this journey with a profound vision – to create an impactful business community that champions sustainability as a core value. Her background in sustainable fashion & hospitality equipped her with the expertise and insight needed to catalyze a paradigm shift in the business world.
Audrey's journey began when she recognized the urgent need for businesses to evolve in response to pressing global challenges. She saw that the business world could no longer operate in isolation and founded The Punch Community as an haven for like-minded businesses and conscious consumers united by a shared commitment to responsibility & sustainability.
Catalyzing Positive Change
Under Audrey's leadership, The Punch Community has achieved remarkable milestones. From encouraging more and more businesses to get started in their sustainability journey to spearheading community engagement initiatives, we are on a relentless pursuit of positive change. Audrey has been instrumental in forging partnerships, advocating for sustainable practices, and pushing the envelope of storytelling to inspire action.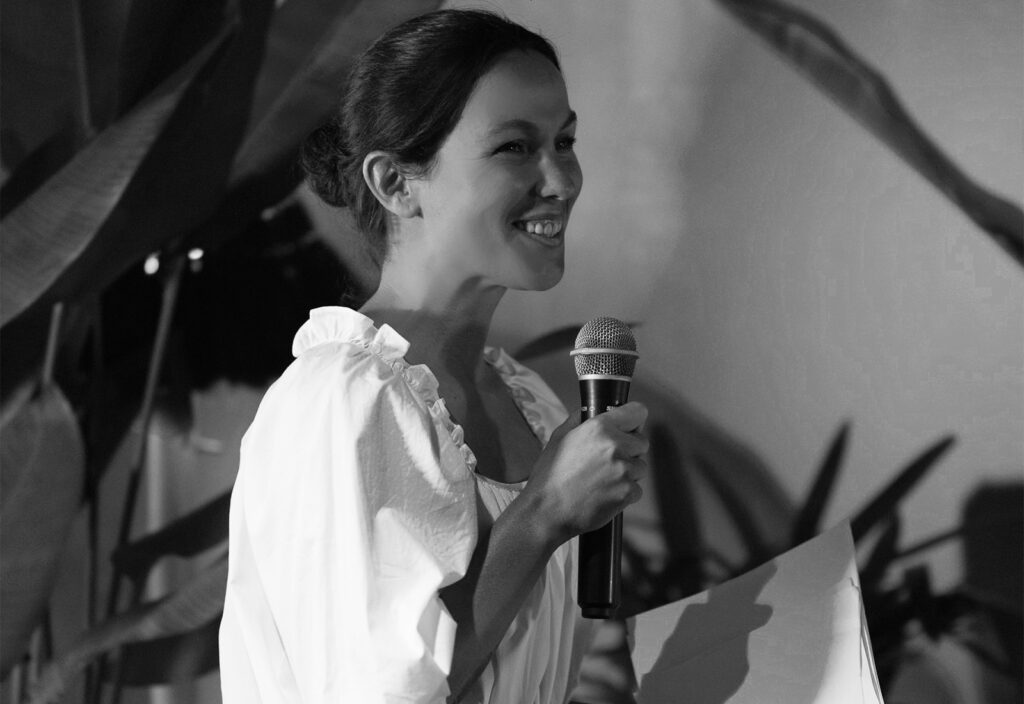 Join our sustainable
business journey!
If you share our vision of a world where businesses are forces for good, we invite you to join our community. Together, we are not just building a network of responsible businesses; we are forging a path towards a more equitable, prosperous, and sustainable future for all.
The Punch is a testament to the transformative power of sustainable business, and our journey has inspired hundreds of businesses & individuals to reach higher, strive for more and leave an enduring legacy for positive impact.