We all have a role to play in halving global emissions over the next decade in order to limit the Earth's temperature rise to 1.5 degrees and ensure a better future for generations to come. As 60% of global greenhouse gas emissions are emitted from global consumerism, one of the best and fastest ways to tackle climate change is to consume and travel better.
The Punch connects businesses, consumers and travelers who are committed to minimize their environmental footprint.
Top Responsible Designers
Un-thinking, excessive fashion consumerism is extremely harmful. It causes devastation to both the planet and our wellbeing by contributing to a wide range of environmental and social issues.
Discover our selection of responsible fashion brands who are designing long-lasting and low impact products.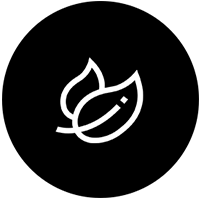 Biodiversity Conservation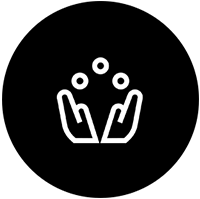 Sustainable Manufacturing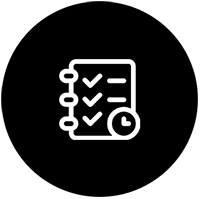 Sustainability Management
"Our prints are inspired by findings in vintage markets and along our travels. In this way, travel plays a very special role in our design process – we love when we discover a rare and beautiful print oversees or in an exotic, unexpected location. Produced entirely in Bali, we maintain close relationships with all our local factories and employees after having worked directly with them for almost a decade."
"Our collection of modern wellness essentials are carefully formulated by our team of naturopaths, compounding chemists, medical professionals and microbiologists to support a holistic wellness journey. We take great pride in sourcing the highest quality ingredients from around the world. All of our products are vegan, not tested on animals, and proudly made in Australia."
"As a collection of wearable silhouettes designed for real women, at every stage of life, we are constantly reevaluating all aspects of our company to determine how we can become more ecologically and socially responsible in the most significant ways. In our 12th year, we have committed to reassessing the priorities of our company moving towards clean production and practices."
"At Olamii, we are committed to sustainability and are conscious of our duty to protect the environment and improve standards within the fashion industry. All of our pieces are designed to stand the test of time and, from source to receipt, are made with the environment in mind. We believe true sustainability is about transparently addressing our impacts on the environment and the people in our ecosystem."
"We wanted to make a difference in the fashion industry that is changing constantly. We want to take the time to create pieces that reflect our values, beliefs and what's best for the environment. Basics are meant to last and be the masterpiece of your everyday wardrobe. Mass production is not something that we want to do because we enjoy taking time in all the steps from design to conception to review."
Sustainability is at the core of every decision we make, from formulation to packaging and everything in between. We calculate over 98% of our packaging to be recyclable and 97% of our ingredients and packaging sustainably sourced, and we will not be satisfied until we reach 100%. We believe in honesty with our products, we provide transparency and products that work.
"In a time where mass consumption is overwhelmingly prominent, we wanted to offer a different shopping approach for the home - investing in pieces that would last the years. Our responsible focus pillars for the brand include ensuring we are plastic free from start up; community focussed with the factories we have chosen to partner with and utilising locally sourced natural elements."
Must Have
Responsible Beauty
Vegan, cruelty free, natural ingredients, clean process… 
Discover our selection of responsible beauty brands that are committed to minimizing their environmental impact while providing effectiveness and long-term health. The Punch gives you clarity and transparency about the products you are looking for.

We recognize your sustainable efforts and connect you with global conscious consumers. 
We partner with sustainability experts to run quality reports and constantly measure the positive impact of our community of brands, providing our members with expert insight into how they can improve their practices and support change on a global scale.