We are writing a world-first book about the extraordinary power of responsible brands. 
Launching October 22, 2022 with the support of world top PRs, influencers & partners, The Punch.01 will connect hundreds of relevant & responsible brands with millions of conscious consumers; a movement to raise global awareness about how responsible consumerism can change the course of climate change.
Our worldwide distribution includes Amazon, Barnes & Noble, BAM and hundreds of other online and physical retailers in over 100 countries.
By combining the efforts of hundreds of businesses, 
we can inspire extraordinary change. 
"From having a waste management system in place, sourcing locally & organically, using electric cars on-site, upcycling carton packaging for our roofs to supporting underprivileged communities, we strive to minimize our impact on the environment and we are proud to be recognised as a responsible tourism operator."
"From our manufacturing choices to our organisational culture and community investment, making better decisions across the business, which minimise our environmental footprint and maximise our positive social impact, is a continual work in progress. We are putting in the time, the research and the resources to do greater good every day."
"We are constantly reevaluating all aspects of our company to determine how we can become more ecologically and socially responsible in the most significant ways. In our 12th year, we have committed to reassessing the priorities of our company moving towards clean production and practices."
"Sustainability is at the core of every decision we make, from formulation to packaging and everything in between. As a nutri-cosmeceutical skin care, we believe in HONESTY with our products. No gimmicks, no marketing tricks, no inflated prices, just 100% transparency and products that work. We are proud of what we are doing."
"Our collection of modern wellness essentials are carefully formulated by our team of naturopaths compounding chemists, medical professionals and microbiologists to support a holistic wellness journey. Always sustainably-sourced, our high performance wellness essentials are formulated and produced with great care and integrity."
"African Botanics is the embodiment of our profound connection to South Africa. We believe in skincare that marries nature, research and technology in perfect harmony. Our enduring philosophy embraces wellness for skin, body and spirit in equal balance, while practicing an abiding respect for our earth."
We believe that simple steps lead to big impact.
With The Punch methodology, we help businesses navigate through sustainability.
We combine, measure and promote the positive impact of businesses that are committed to a minimum of five responsible actions as part of the following categories:
Management Commitments
Sustainability management
Sustainable designs
Staff engagement
Tap any "PUNCH" letter to learn more.
Inspired by our founder's simple philosophy:
"Thousands of small, imperfect actions add up and have the power to inspire and create big change",
the Punch was born in Bali, where we encouraged more than 200 hospitality destinations and brands to make a positive change – supporting them to commit to a minimum of five, simple, environmentally and socially responsible actions, as part of their daily operations.
By promoting these brands through our online platform and printed guide, we were then able to inspire thousands of tourist to have the best time in Bali, while minimizing their impact supporting responsible businesses.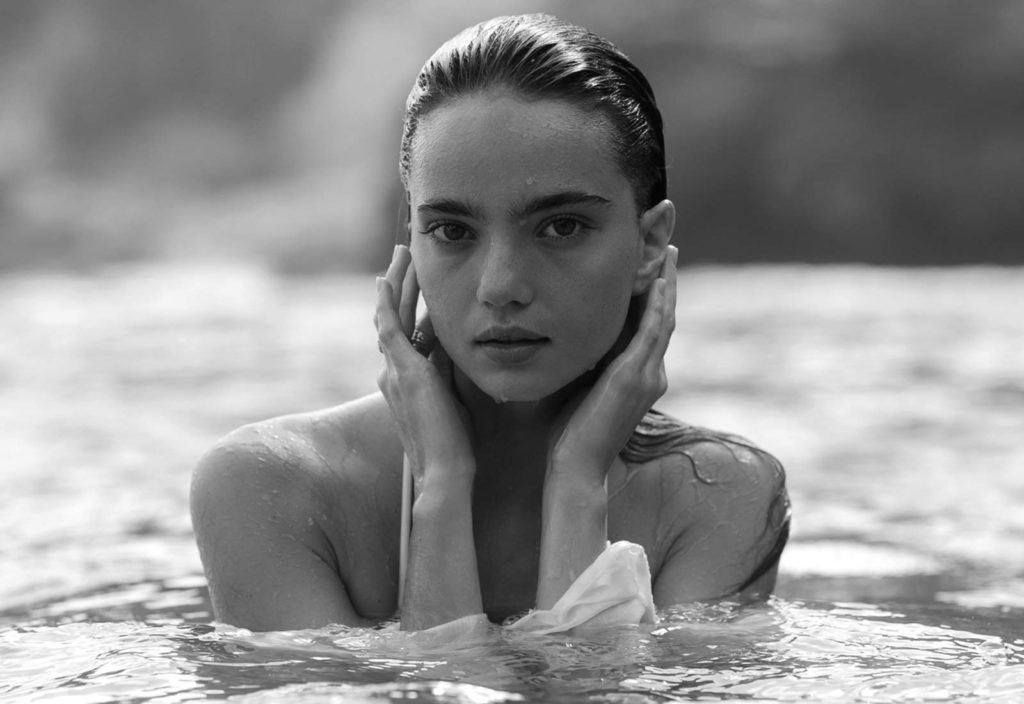 "
As one of the ambassadors of The Punch,
I believe that we all have a role to play in driving positive change.
As a model, I try to understand what brands I work with are doing to improve, so that they do not harm our planet.
We are not perfect, but we can do better.
"
"We are the first generation to feel the effect of climate change & the last generation that can do something about it."
We cannot afford to wait to act together against the threat of climate change.
Make your actions count and connect with millions of conscious consumers.
The Punch.01 – Applications closing July 22, 2022