Responsible Wellness Places to Unwind in Bali
Discover our unique curation of the best responsible spas, wellness retreats and places to unwind in Bali in 2023. The Punch members are selected for their quality, sustainable values and commitments.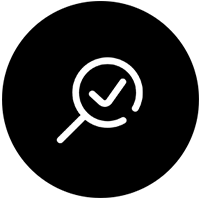 Sustainable & Local Sourcing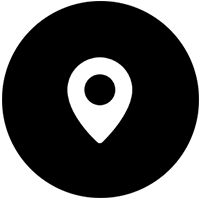 Cultural Interaction & Heritage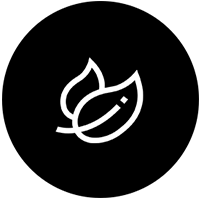 Biodiversity Conservation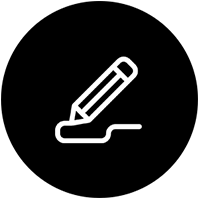 Sustainable Building & Design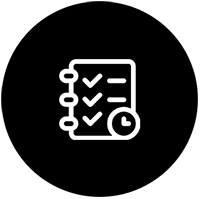 Sustainability Management
RESPONSIBLE SPAS AROUND BALI
AMO SPA
A Jl. Pantai Batu Bolong, Canggu | IG @amospabali
Experience the sensational tastes of the café and stunning results of the spa treatments, following the produce from garden to plate or treatment. Inspired by the Neo-Pagan ideology and the power of nature, AMO Canggu offers an unrivalled experience.
FACEDAY
A Jl. Pantai Berawa, Canggu | IG @facedayskin
FaceDay is a destination for functional facial treatments and clean skincare. Combining the best of new technology, sculpting massage, and clean, beautifully formulated products – this is not your average facial. Look revived after one session; look younger after five. 
ESTHETIC DAY SPA
A Berawa, Pererenan & Uluwatu | IG @esthetic_bali
"Our ethos at Esthetic Day Spa offers an invitation to celebrate your beauty inside out!  Provided by highly trained professionals, we offer a pleasurable and rejuvenating experience emphasized with a full range of the latest skin/hair-care treatments, make-up trends and body massage therapies."
MARIA CURAU
A Jl. Munduk Kedungu, Pererenan | IG @mariacurau_bali
Maria Curau believes that clean beauty is about fun, freedom and feeling like your best self today. "We create clean, safe and uncomplicated products designed to live with you and that are good for the planet."
SPRING SPA
 A Canggu, Seminyak, Uluwatu, Nusa Lembongan | IG @spring_spa
Based on the concept of a social spa, Spring is a move away from traditional spa formalities, specially designed to combine relaxation, pampering with award-winning and responsible treatments.
KAIANA SPA
A Made's Warung, Jl. Raya Seminyak | IG @kaianaspa
 Kaiana spa offers an ideal retreat for visiting guests. Inspired by traditional Balinese elements, the spa combines both Asian and Western influences to create a unique range of treatments and products.
SUNDARI DAY SPA
A Jl. Petitenget, Seminyak | IG @sundari.day.spa
At Sundari Day Spa healing and wellness is inspired by the traditional Balinese philosophy of Tri Hita Karana, which encourages us to nurture a greater harmony with spirit, the environment and with one another.
OUR SPA
A Jl. Labuansait, Uluwatu | IG @ourspabali
Relax and rejuvenate your body, mind and soul at Our Spa. Implying as many sustainable solution as possible, Our Spa's products are vegan, cruelty-free and participate in many projects to help woman around the world."
LA JOYA SENSES SPA
A La Joya Biu Biu, Balangan | IG @lajoyasensesspa
Unwind to the 180 degree Ocean View and the calming sounds of the ocean waves. With a relaxing and indulgent atmosphere, La Joya Senses Spa will replenish your body and restore your mind.
U SPA
A Jl. Raya Uluwatu | FB @uspabali
Simple, authentic and carefully created wellbeing services in Uluwatu. U Spa's design is simple and privileges local materials such as bamboo, linens instead of synthetic materials.
WELLNESS ACTIVITIES AROUND BALI
THE ASA MAIA 
A Jl. Pantai Padang Padang | IG @theasamaia
From Balinese massages, yoga, to signature breath work, pilates and Himalayan infrared sauna and thermal pools, The Asa Maia offers a comprehensive choice of health-enhancing activities. The retreat also provides more sustainable alternatives to all our eco-conscious guests.
SUNSET PILATES
A Canggu, Seminyak & Sanur | IG @sunsetpilatesbali
Sunset Pilates offers a professional, safe, relaxed and responsible setting for clients of all ages and abilities. Their focus is to encourage their clients to embrace a lifelong learning through an understanding of movement and 'mind body' connection.
MORNING LIGHT YOGA
A Uluwatu Surf Villas | IG @morninglightyoga
Morning Light Yoga Studio envelops yogis -from first timers to serious practitioners in the sights, sounds and smells of Mother Nature. Daily classes, surrounded by breath-taking views of waves and lush jungle, inspire a moving meditation unlike any other. 
BALI HEALING
A Jl. Pantai Batu Bolong, Canggu | IG @balihealingcenter
By combining traditional and modern health practices, Bali Healing offers a broad range of holistic and naturopathic therapies to help with most physical and emotional issues. Treatments are locally produced natural products, including homeopathic first aid kits and essential oils.
THE DOSE
A Available around Bali | IG @thedosebali
Whether you've had a few too many champagnes at a wedding or eaten some dodgy seafood, no one should waste a day of their holiday in bed. The Dose vitamin IV therapy treatments deliver vitamins through a hydrating base fluid which gives you the boost you need to get back to yourself.