Best Responsible Stores
driving positive change in Bali
Discover our unique curation of the best responsible stores of Bali in 2023. From fashion & beauty, grocery, lifestyle & gifts stores, The Punch stores are selected for their quality, sustainable values and commitments. 
A Bukit, Canggu, Kerobokan, Renon & Ubud | IG @balibuda
Restaurants & stores providing the best quality and healthy food. "Bali Buda healthy food restaurants and stores began with our passion to bring the best quality food we could find to people looking for healthy ways to feed themselves and their families.
A Canggu & Umalas | IG @alivewholefoodstorebali
When you shop at Alive Wholefoods,  you are supporting our beautiful, delicate environment by choosing to avoid mass produced and unsustainable farming practices. You are also supporting your own physical health and well-being while helping the local economy grow.
A Jl. Subak Sari,Canggu | IG @bokashibali
"Bokashi translates to 'fermented organic matter' – which for us means reusing waste to develop something useful. Combining our local Indonesian ingredients with Japanese heritage, we strive to deliver the best quality and health-forward offerings combining unique local and international flavours."
A Jl. Raya Anyar, Kerobokan | IG @zerowastebali
Zero Waste Bali is your local plastic-free grocery store with over 700 organic and non organic healthy food and eco products. Bali's first bulk food store offering an online ordering, grocery store, deli, delivery and refill service.
A Jl. Pantai Berawa, Canggu  | IG@bungalowlivingbali
The trio: Bungalow Living Home Store, Bungalow Living Gallery, and Giovanna Photography & Coffee House are located in the heart of Berawa, Canggu- all within steps of each other. The Homewares store are a favourite with both locals and return visitors.
A Canggu & Bingin |  IG @cove.islandessentials
Cove embodies the essence of island living with our ever-evolving collection of carefully curated fashion, homewares and art. Think laidback luxury with a dreamy island vibe inspired by some the world's most alluring coastal destinations like Ibiza, Mexico and of course Bali.
A Uluwatu & Seminyak | IG @driftersurf
Located in Seminyak & Uluwatu, Drifter stores offer high-quality products for surfers and adventure seekers. Drifter's Uluwatu location features a free water refill station and drinking fountain that is open to anyone at anytime. This encourages the community to buy less plastic water bottles.
A Jl. Pantai Berawa, Canggu | IG @katewood_originals
Using wood and bamboo, Kate Wood creates lightweight and comfortable products. Kate Wood's wooden watches and wooden bracelets are completely handmade from wood. The wood used for the watches has the FSC certification mark and is recycled.
A Jl. Pantai Batu Bolong, Canggu | IG @paperclip.people
An eco-giftware brand and concept store. "We develop and create very unique products never seen in Indonesia before. We are specialized in Eco-stationery, sustainable accessories, organic wellness product, 'deco responsible',  innovative merchandise."
A Jl. Pantai Berawa, Canggu | IG @kayusurfboards
KAYU strives for a more rooted vision of surfing by bringing back the traditional craftsmanship of hollow wooden surfboards and manufactures the highest quality surfboard blanks and surfboards of all types, sizes, lengths, and shapes entirely out of balsa wood, sourced here in Indonesia.
A Jl. Pantai Batu Bolong, Canggu | IG @magalipascal
Magali Pascal is an international women's fashion label founded by Creative Director Magali in Bali, Indonesia in 2002. The brand celebrates modern femininity and authentic craftsmanship, with a focus on designing clothing for elevated, tropical living at its core.
A Jl. Pantai Berawa No.46, Canggu | IG @fields.of.yarrow
"We created Fields of Yarrow, an organic and natural skincare line, using the magical ingredients found mainly in the Indonesian archipelago, hand picked for their unique benefit to your skin."
A Jl. Pantai Batu Mejan, Canggu | IG @indosole
Each year 1.5 billion tires are being discarded worldwide. These tires never decompose and are a breeding ground for deadly diseases.  Indosole has found a better use for these tires and have prevented over 100,000 tires from landfills and given them new life as soles for our footwear.
A Jl. Munduk Catu, Canggu | IG @les.basics
A minimalist, comfy and timeless brand for every day. Les Basics represents a considered edit of staples for your everyday wardrobe. With an emphasis on quality, versatility and fit, the brand embraces timeless designs that never go out of style.
A Jl. Mamo, Uluwatu | IG @thefindbali
"As a slow fashion and homeware brand, sustainability remains at the core of the brand's philosophy. We reject fast fashion multi-seasonal approach and release a single collection a year. We work in tandem with local artisans and craftsman to create something beautiful but functional."
A Seminyak & Canggu | IG @lilyjeanofficial
A high-end women's wear label that supports the same values as the Slow Fashion movement. Creative Director, Made de Coney was born and raised in Bali Indonesia where she blossomed into the quintessential young woman with a play-hard work-hard approach to life.
A Batu Mejan, Berawa, Batu Bolong | IG @moonrocksfamily
"We are passionate about surfing, yoga, art, and friendships and we embrace ethical business practices to Give Back to people in need. We love to print ethical messages on our t-shirts, sharing our values and the love we have for people, the earth and life."
A Jl. Pantai Batu Bolong, Canggu | IG @indigoluna.store
"The name Indigo Luna came to us when we first began experimenting with natural dyes. We fell completely in love with the beauty and complexity of the Indigo plant and the way we could create earthy colours from nature that doesn't have a negative impact on our planet."
A Jl. Berawa & Jl. Batu Mejan, Canggu | IG @divinegoddessyoga
A Bali and Byron Bay based brand producing eco friendly yoga  mats, accessories and clothing. Divine Goddess focuses on the human values of their brand and welcomes only Indonesian people to their team here in Bali.
A Canggu, Seminyak & Ubud | IG @umaandleopold
The story began in the late 70s in Rio de Janeiro, Brazil. Founder Lara's father was a leather craftsman for some of the most distinguished stores in the city. Following her father's footsteps, she started producing her handmade clothing lines in Rio at an early age.
A Jl. Munduk Catu, Canggu | IG @sabia_designs
A zero-waste brand celebrating female form. "Our intention is to celebrate women through the passion and process of our craft. We are transparent about our fabrics, our method and our relationship with our staff. All garments bought online are packaged from Cassava Root, dissolvable in boiling water."
A Jl. Pantai Berawa, Canggu | IG @veresa_resortwear
A sustainable ready to wear fashion brand based in Bali. "We present women with carefully selected materials for quality and environmental impact, creating timeless clothing that is both elegant and relaxed. Each piece is crafted uniquely to draw together the best and most comfort designs.
A Jl. Kayu Aya, Seminyak | IG @baliboatshed
Bali Boat Shed's colorful exterior and quirky interior has become an iconic shopping destination for locals and tourists. The Seminyak retail store features the in-house labels alongside an abundance of other brands.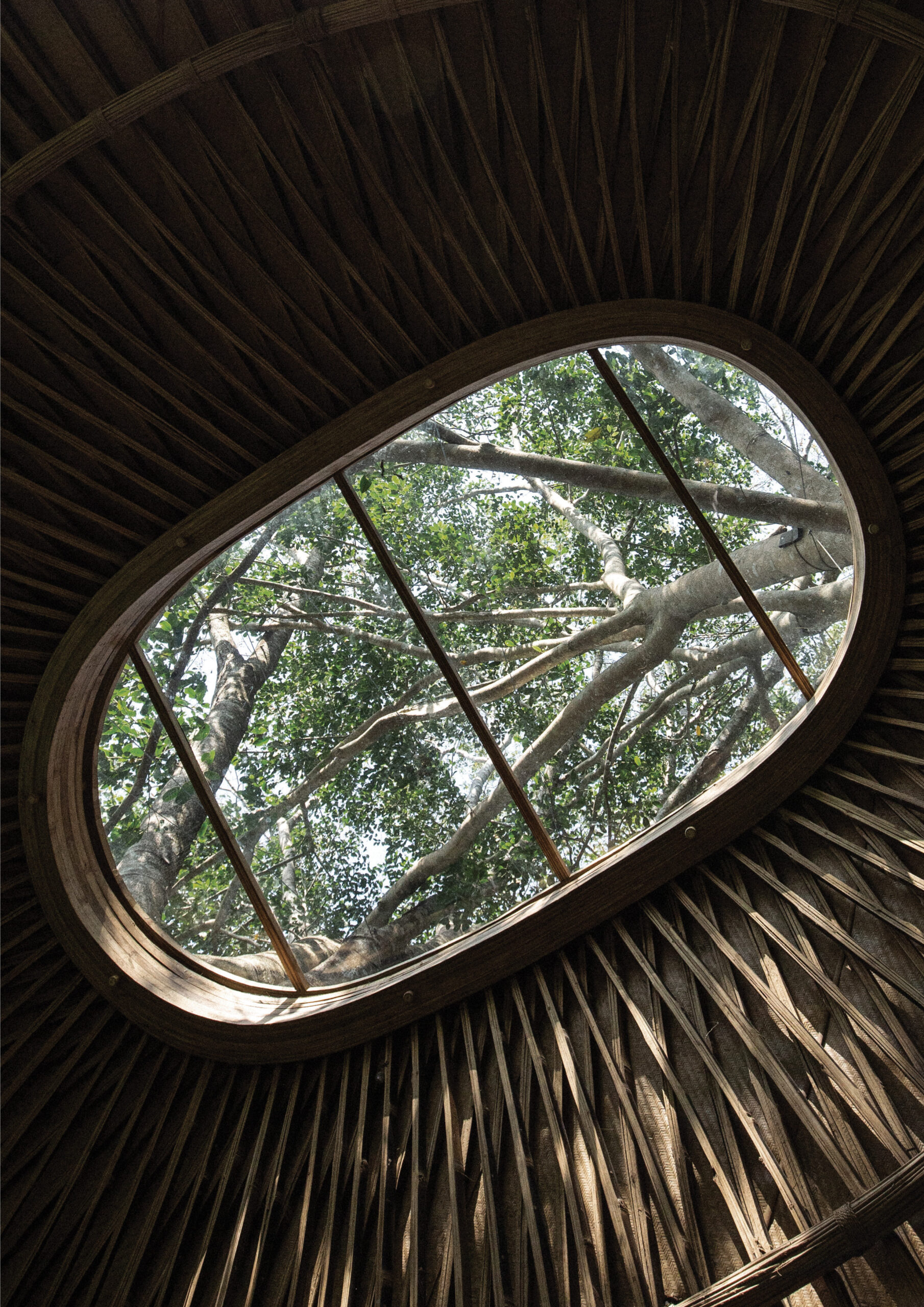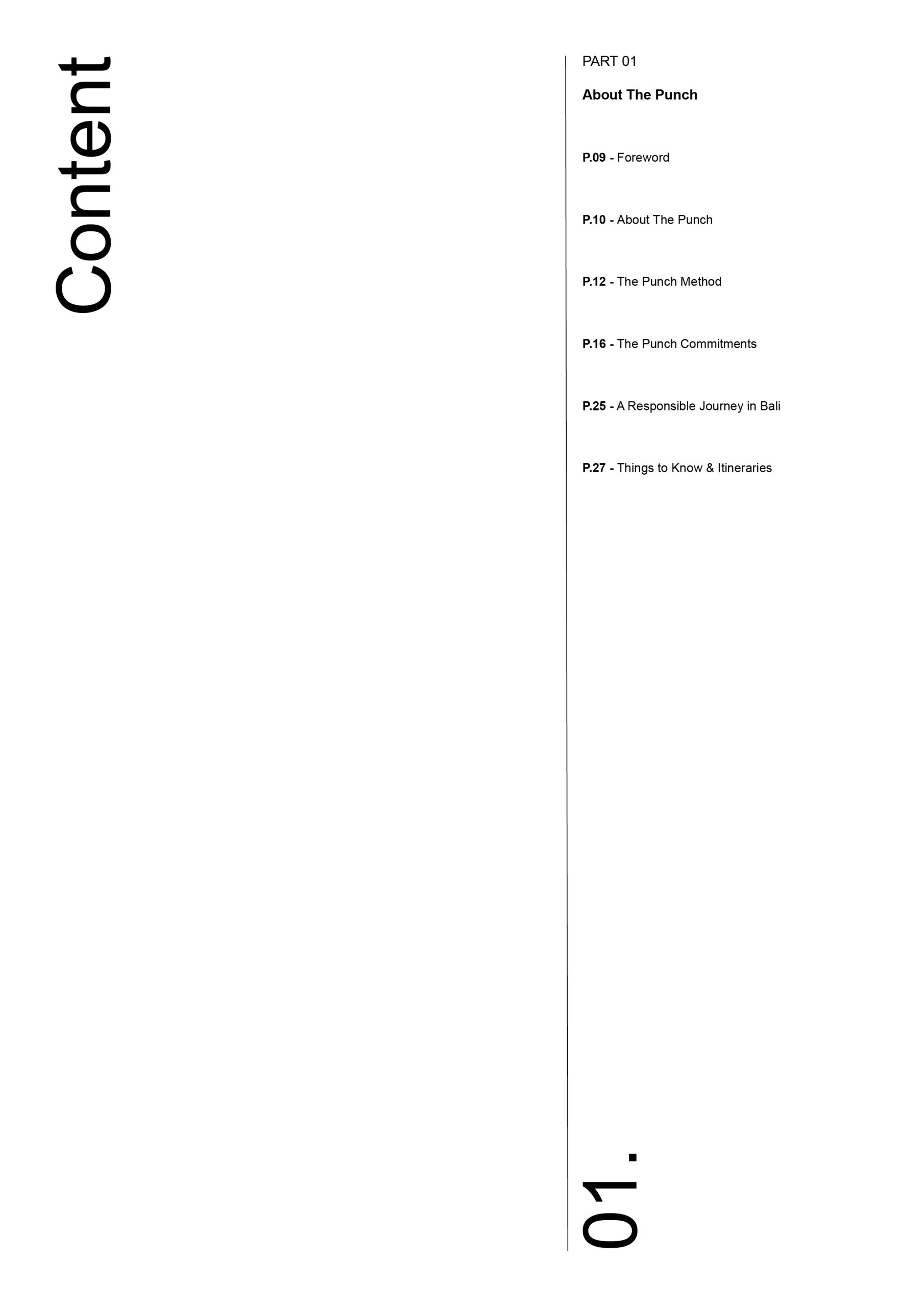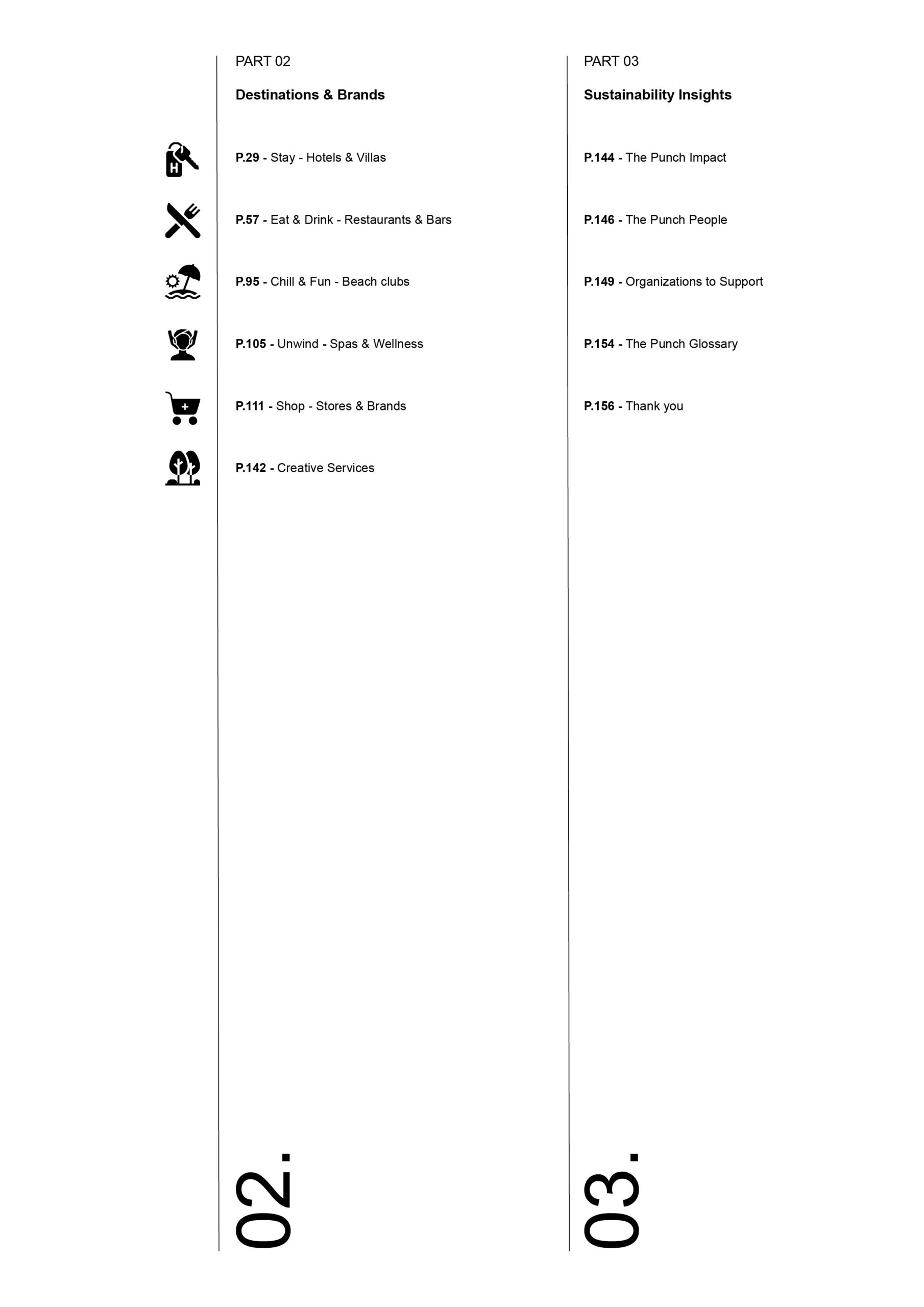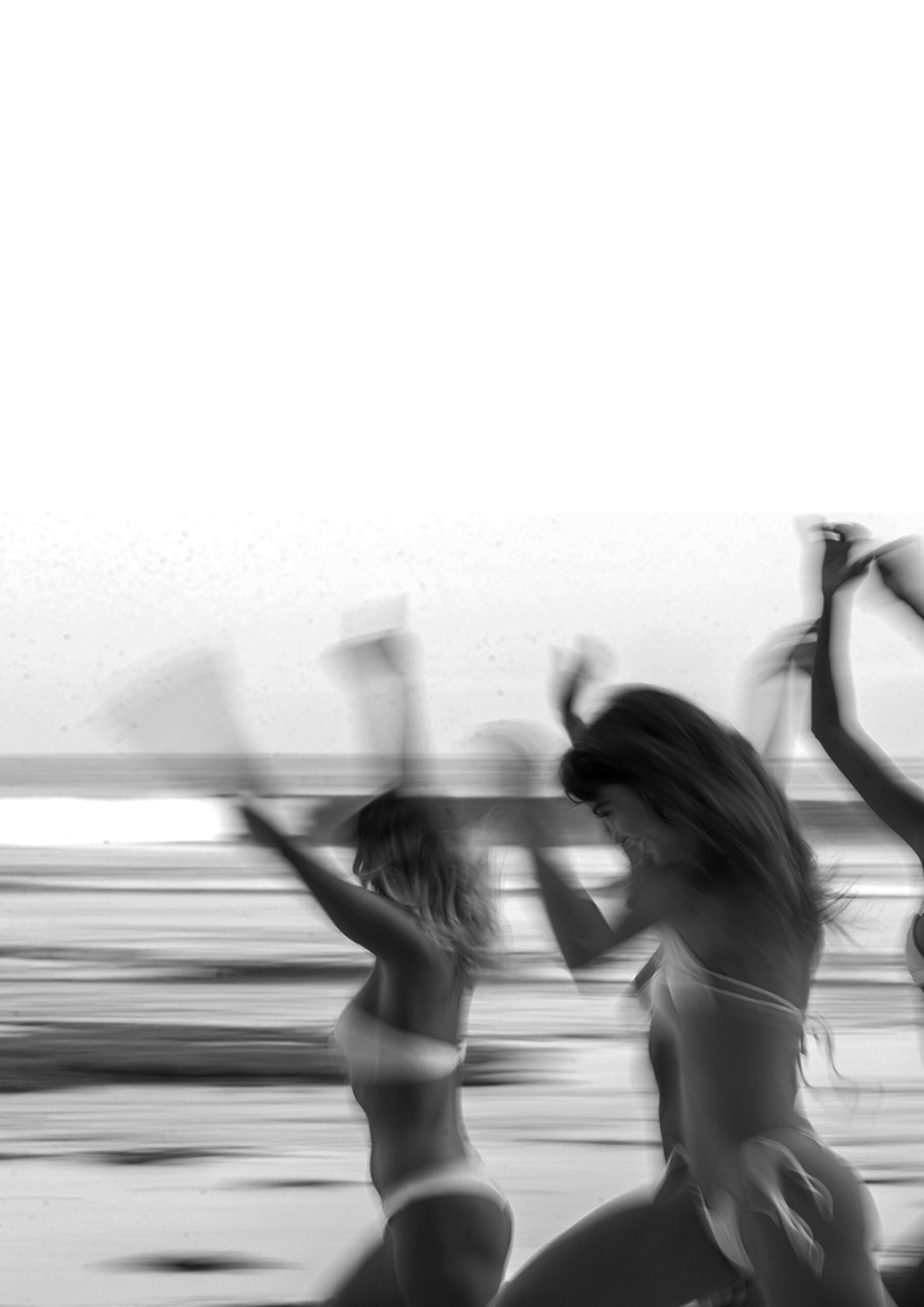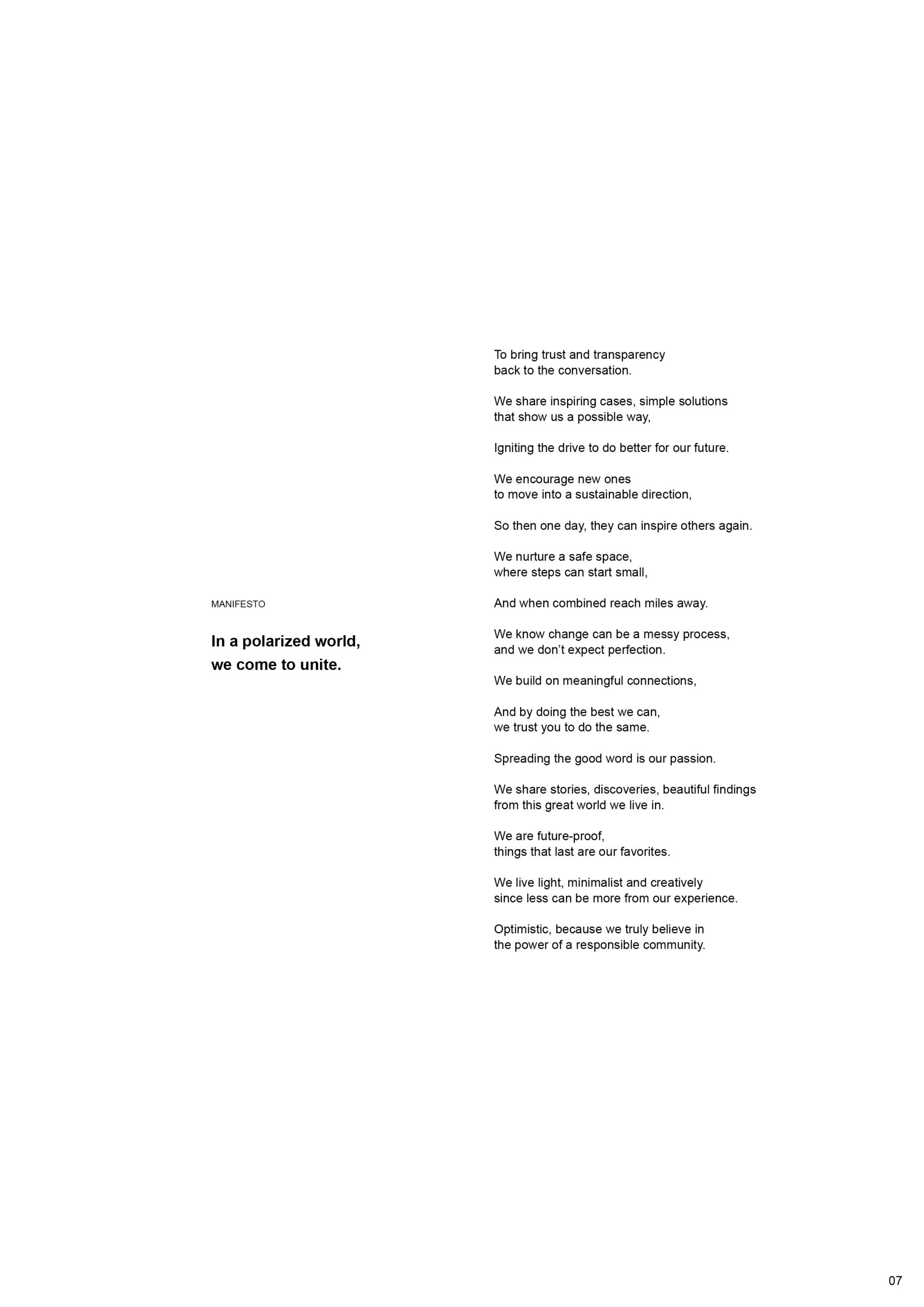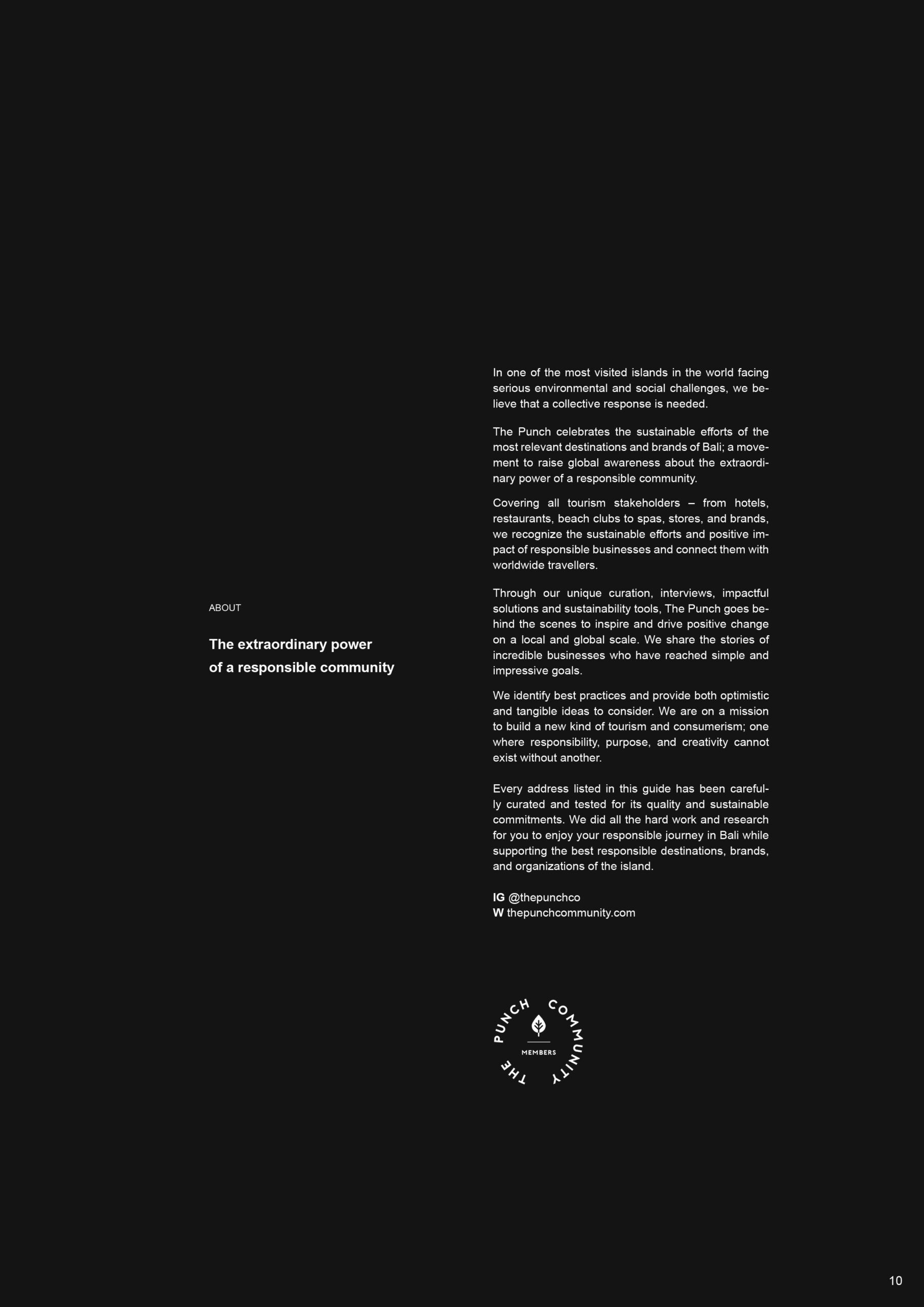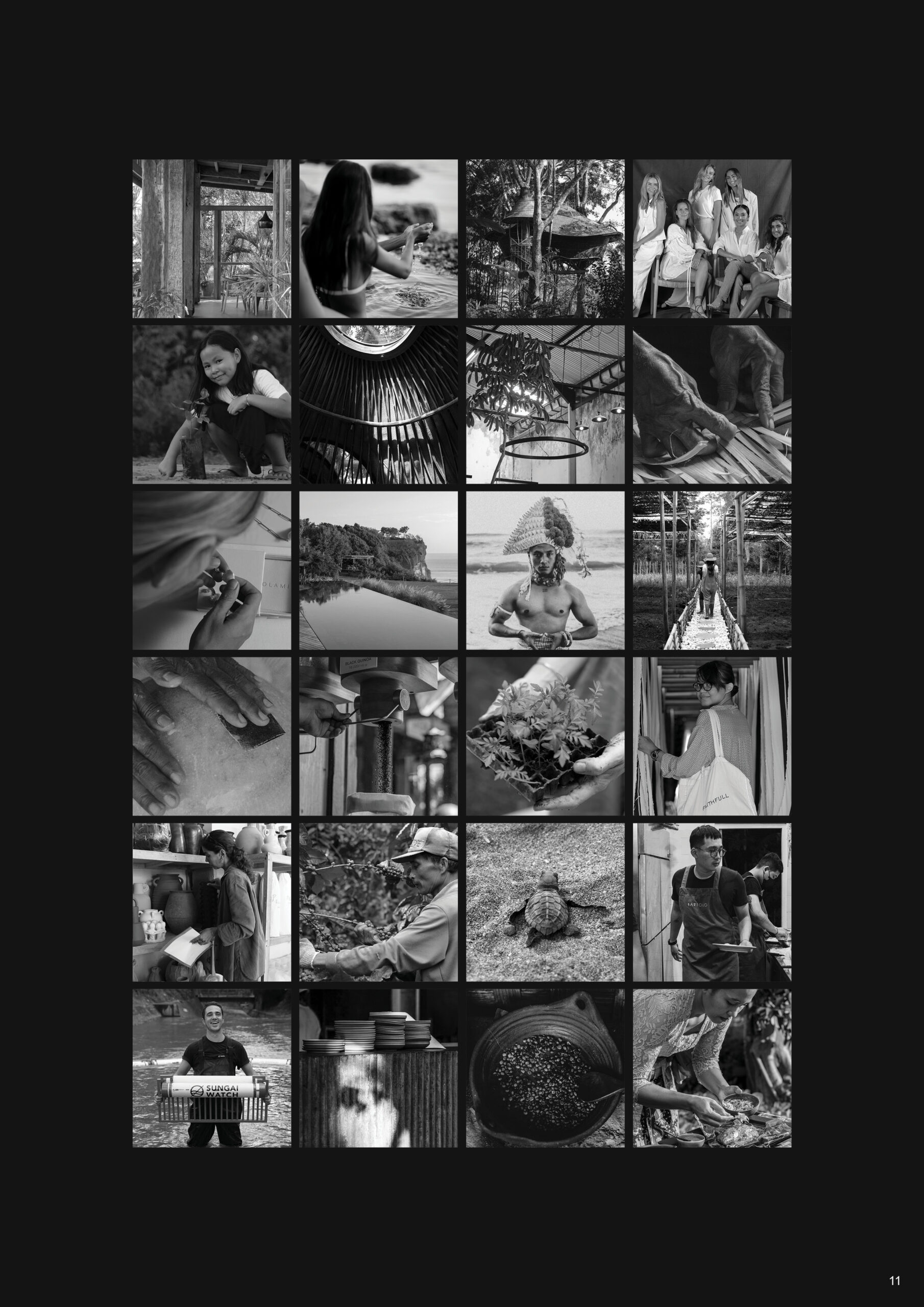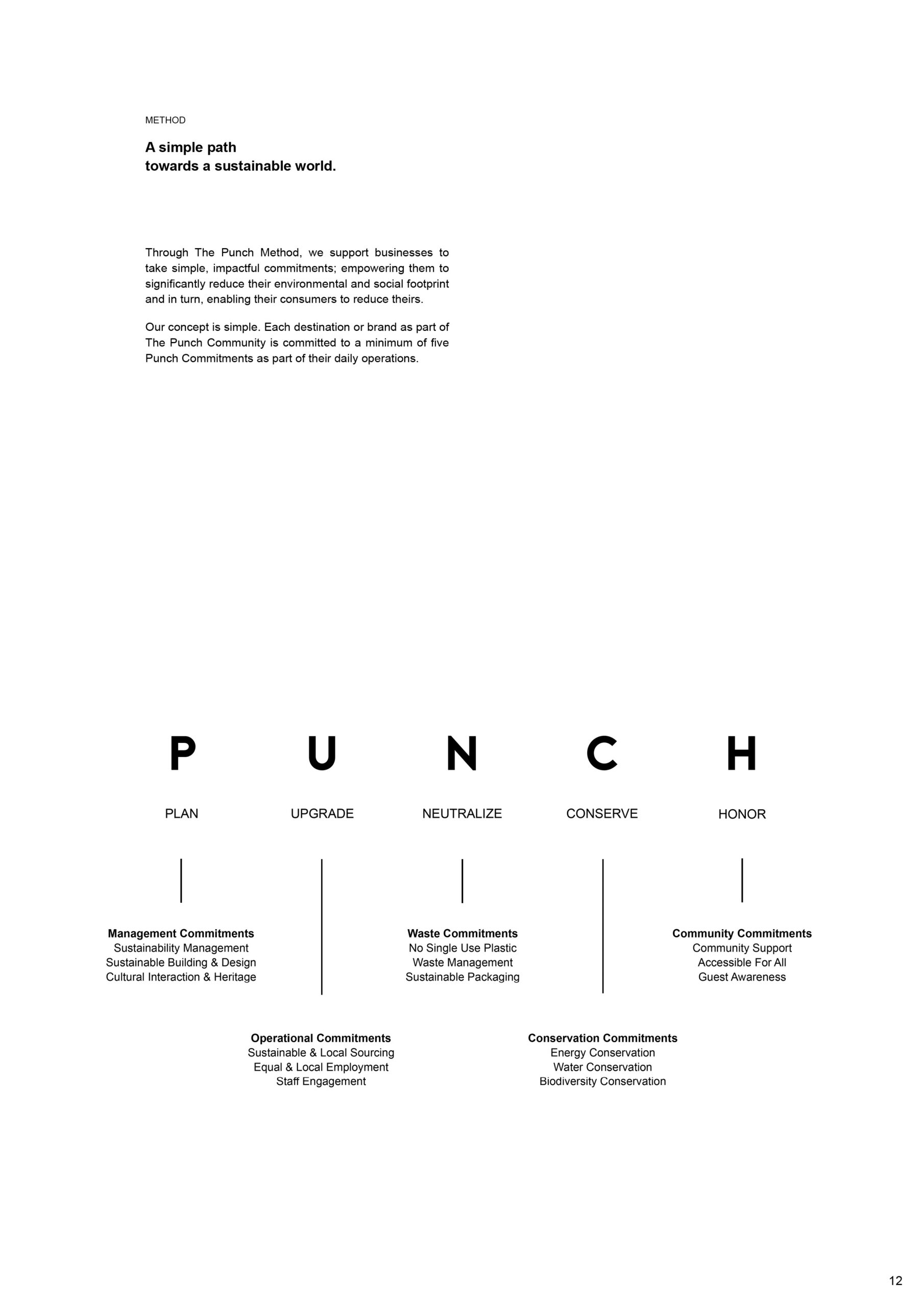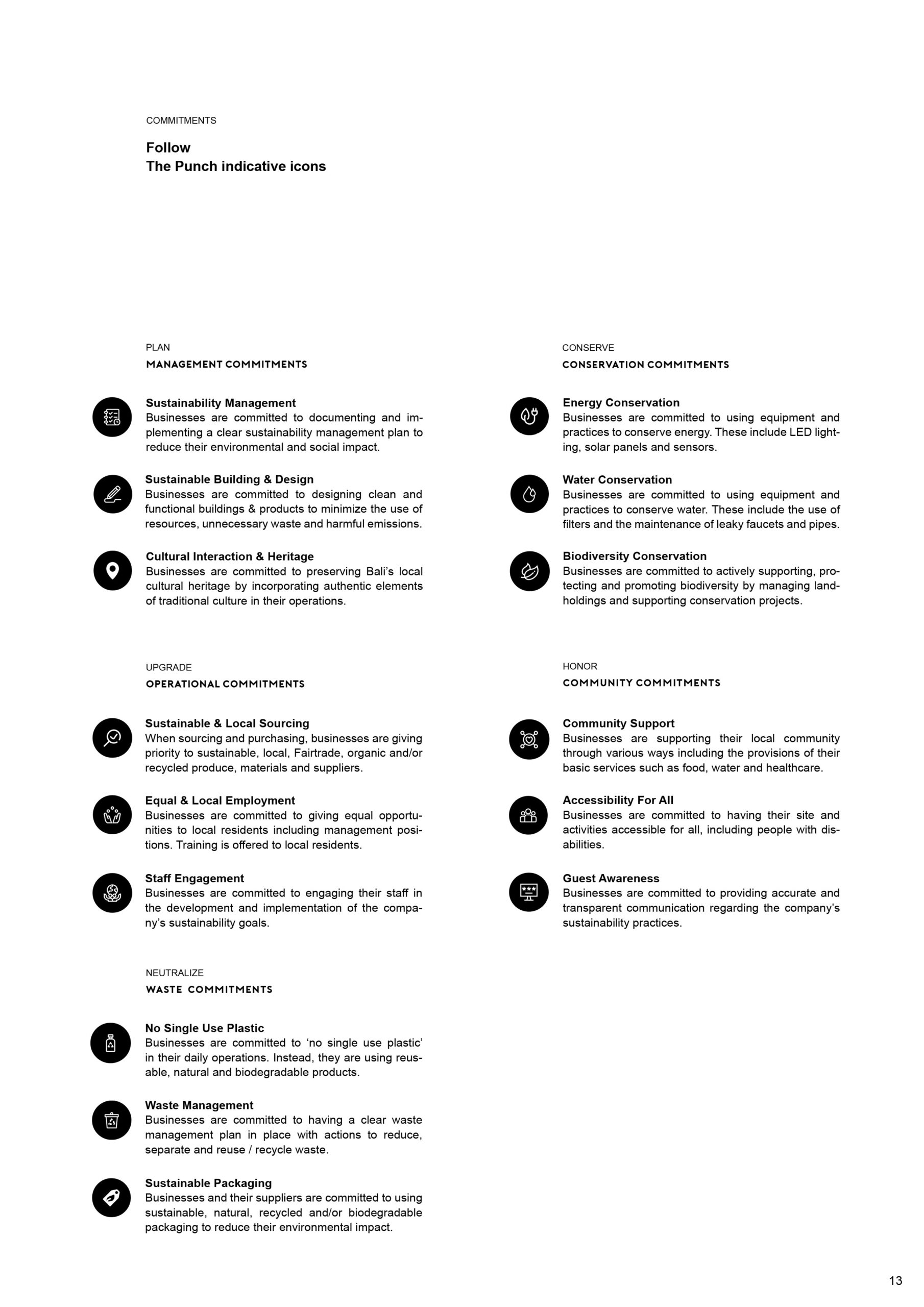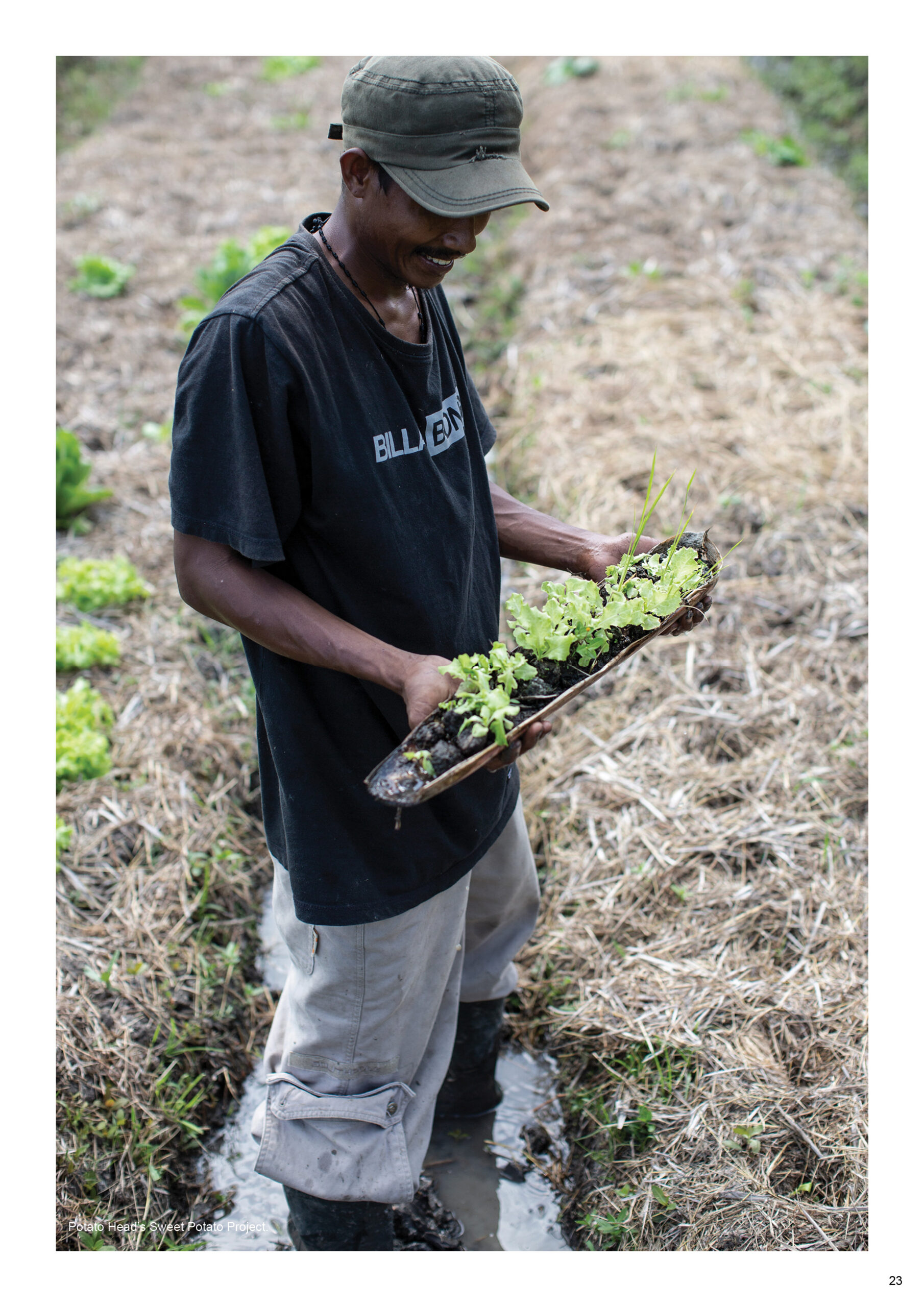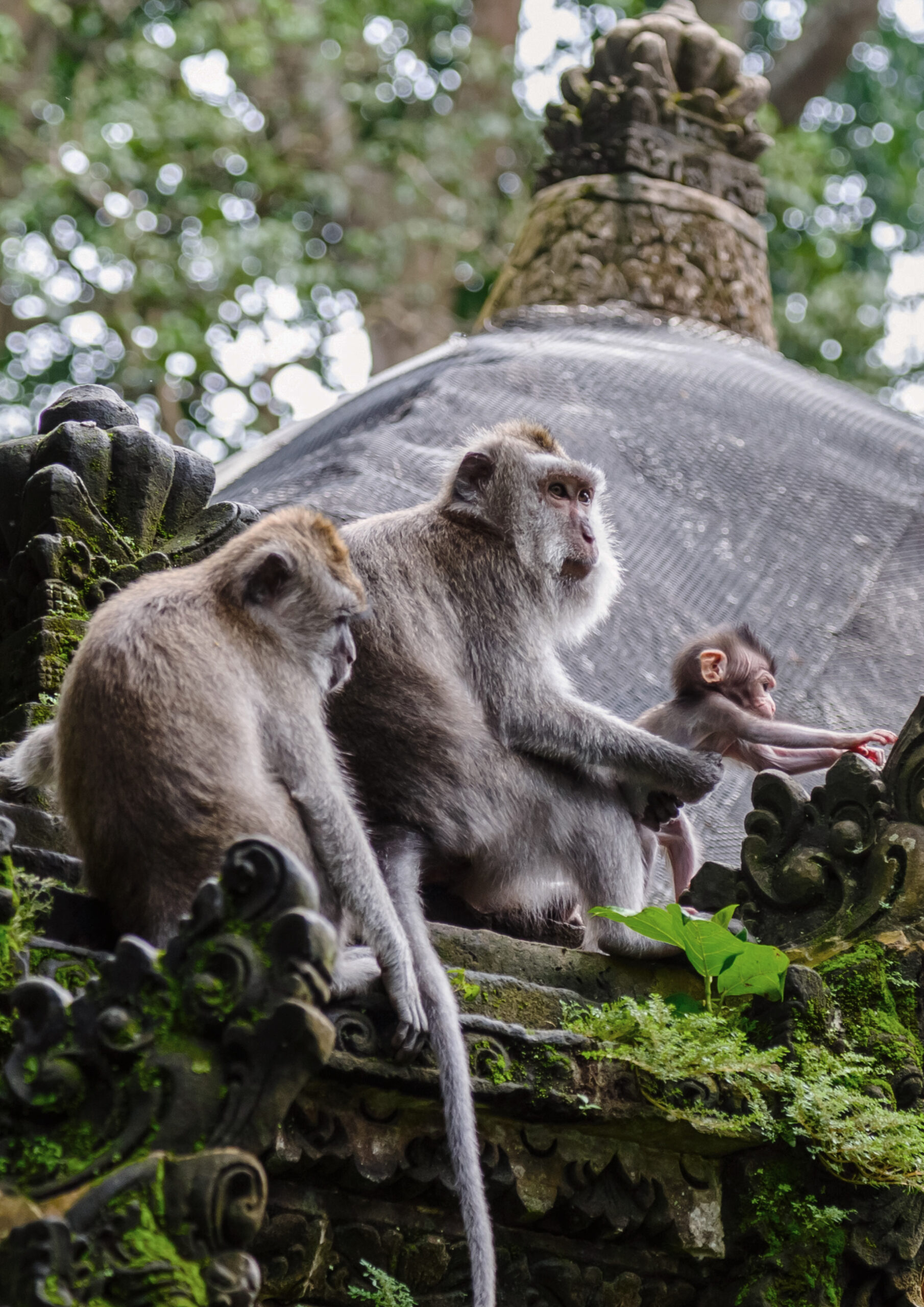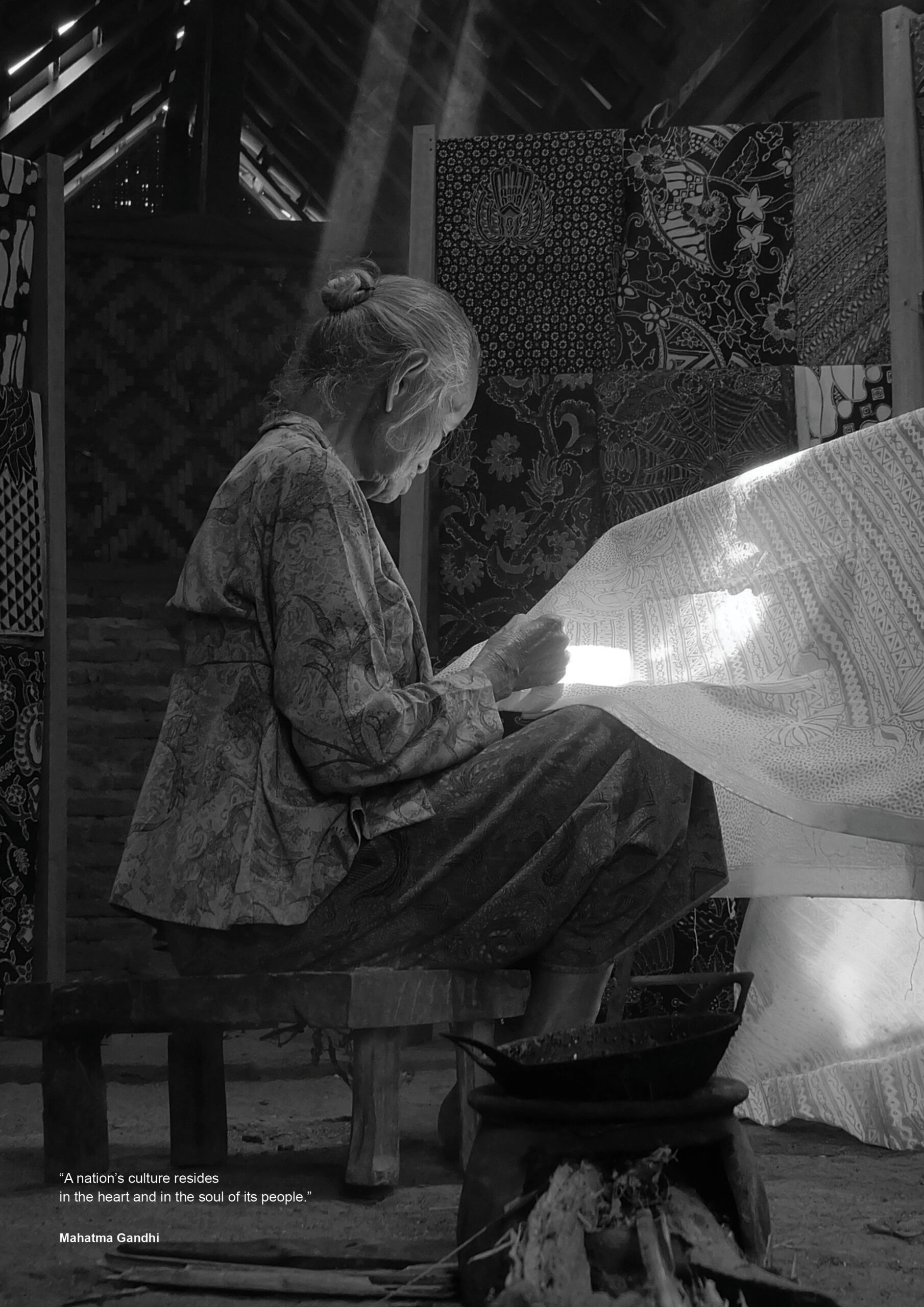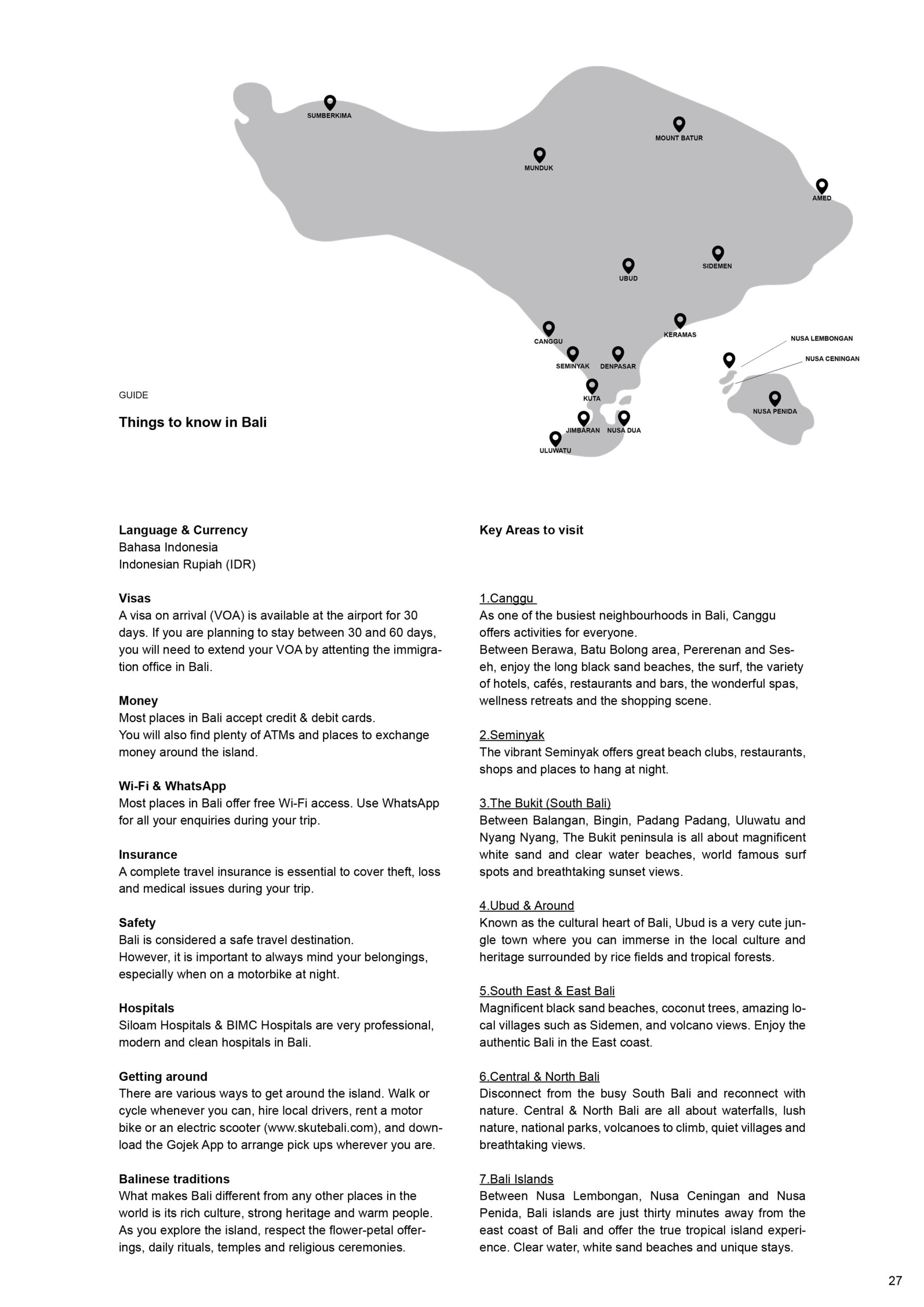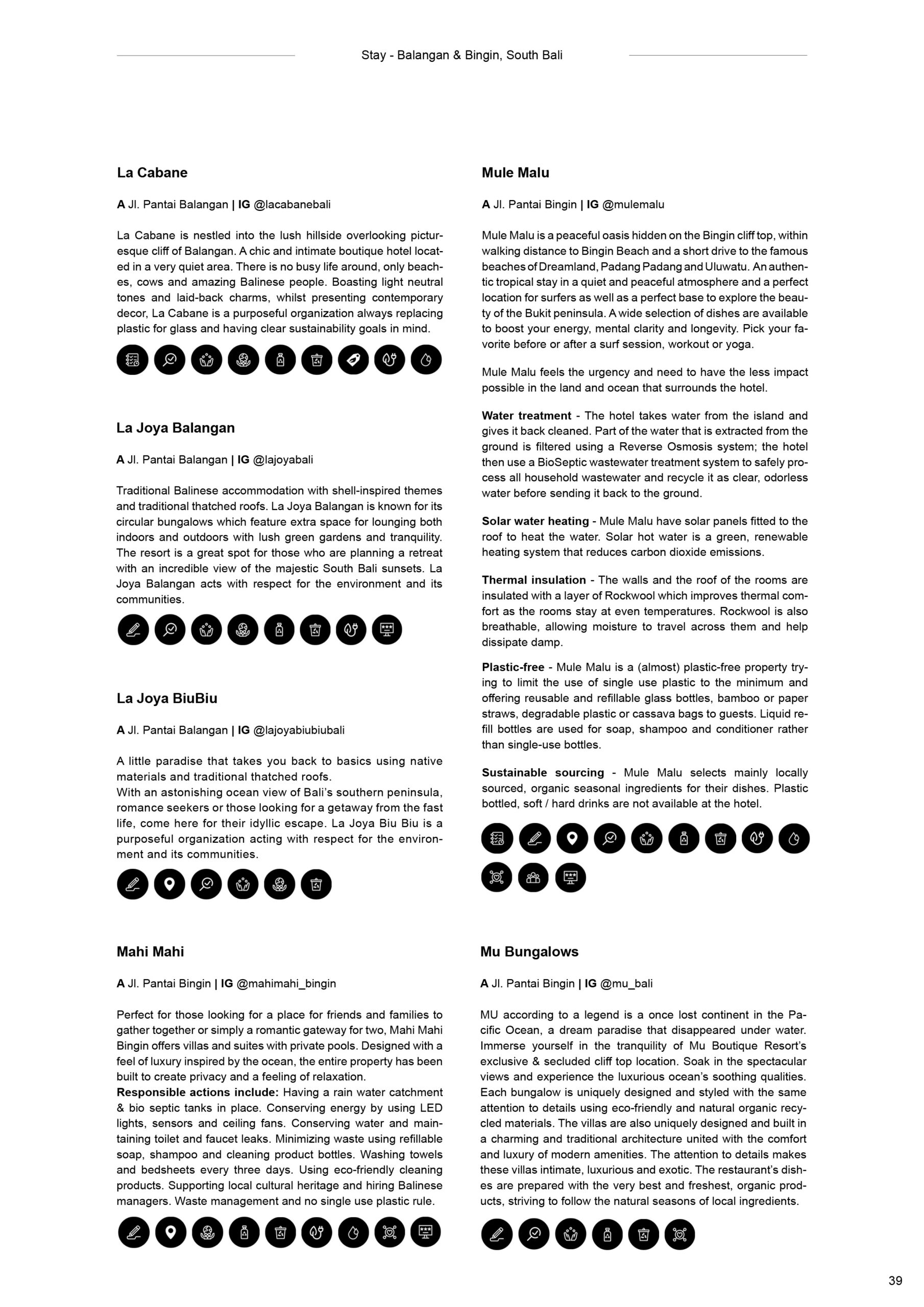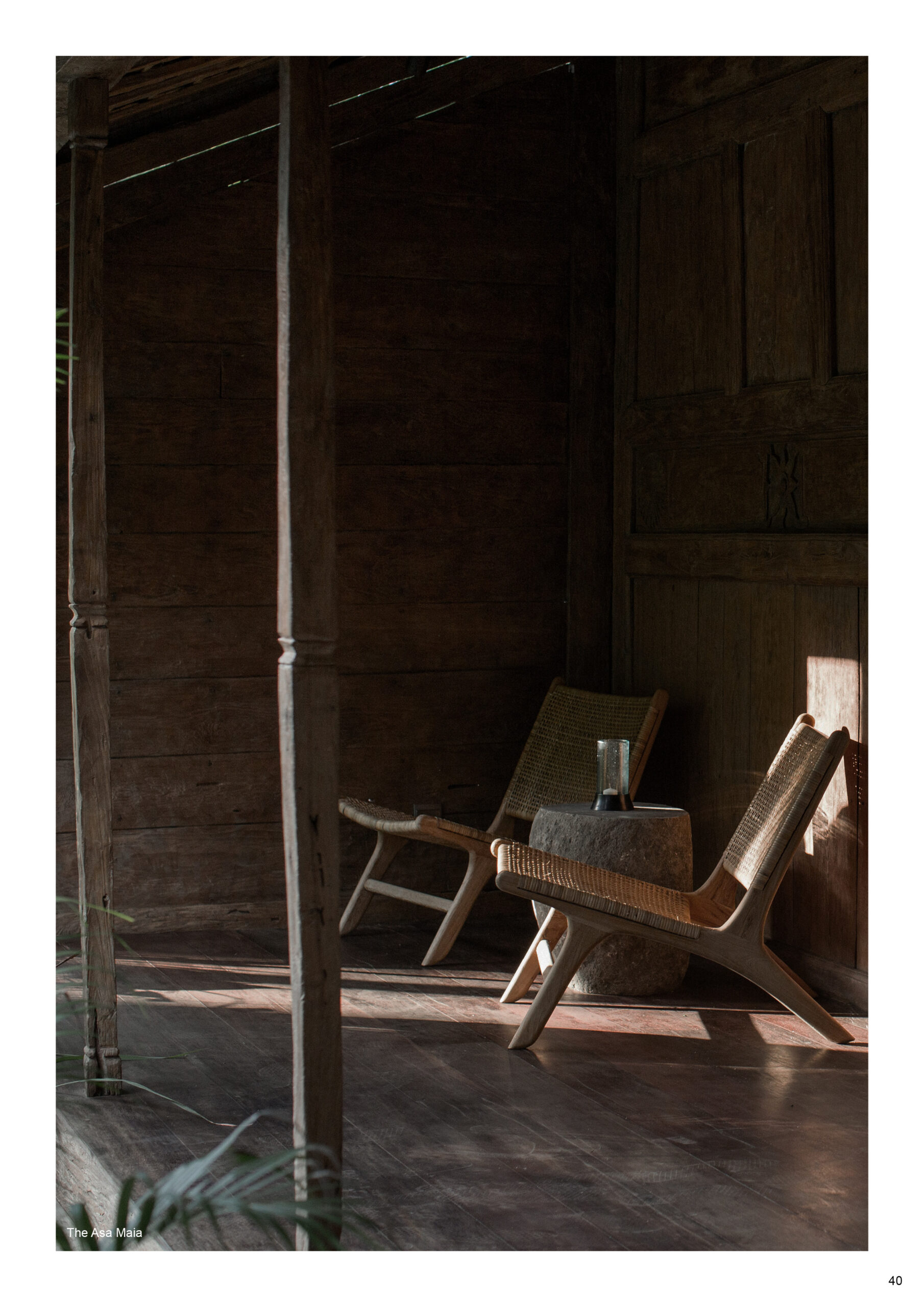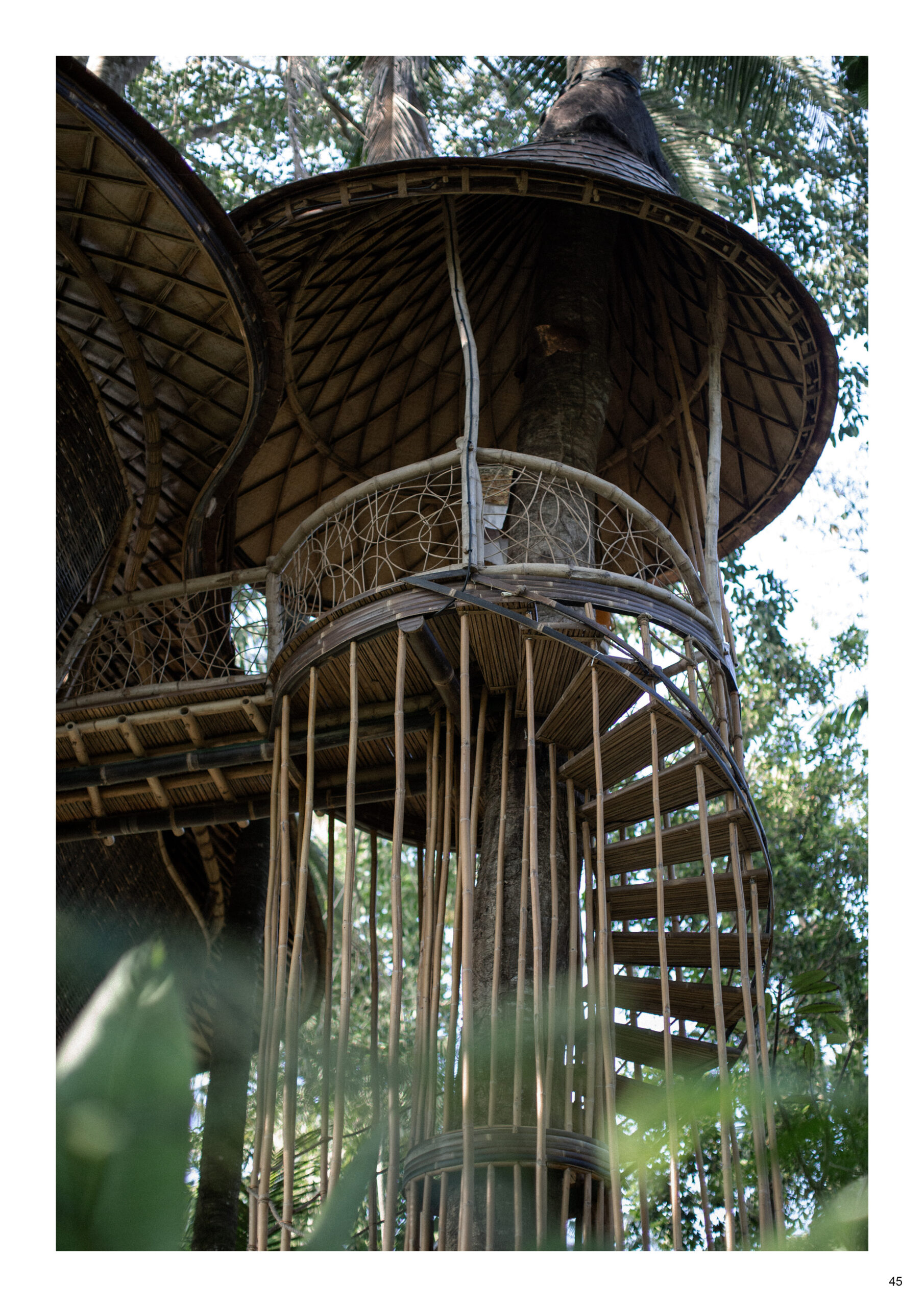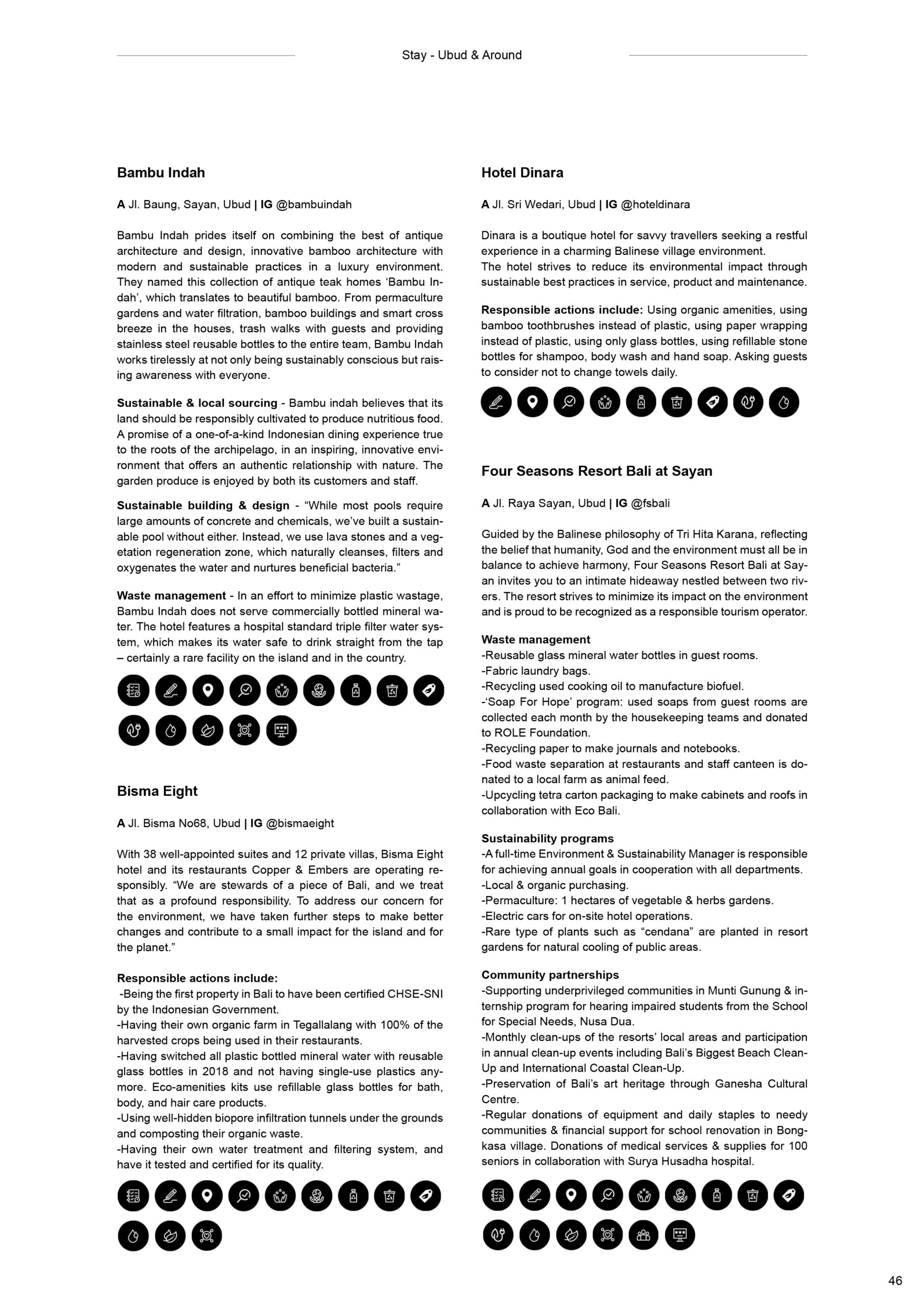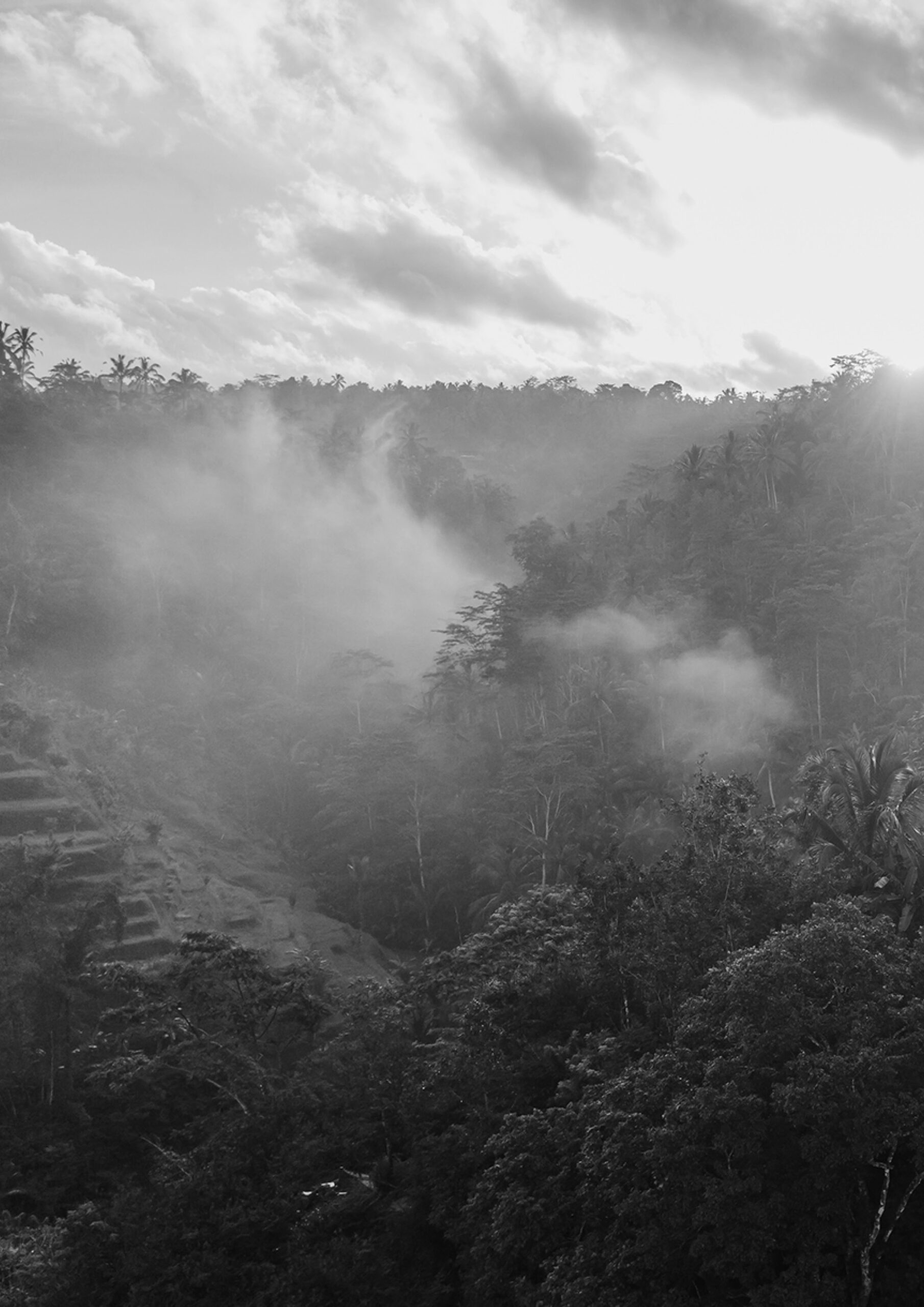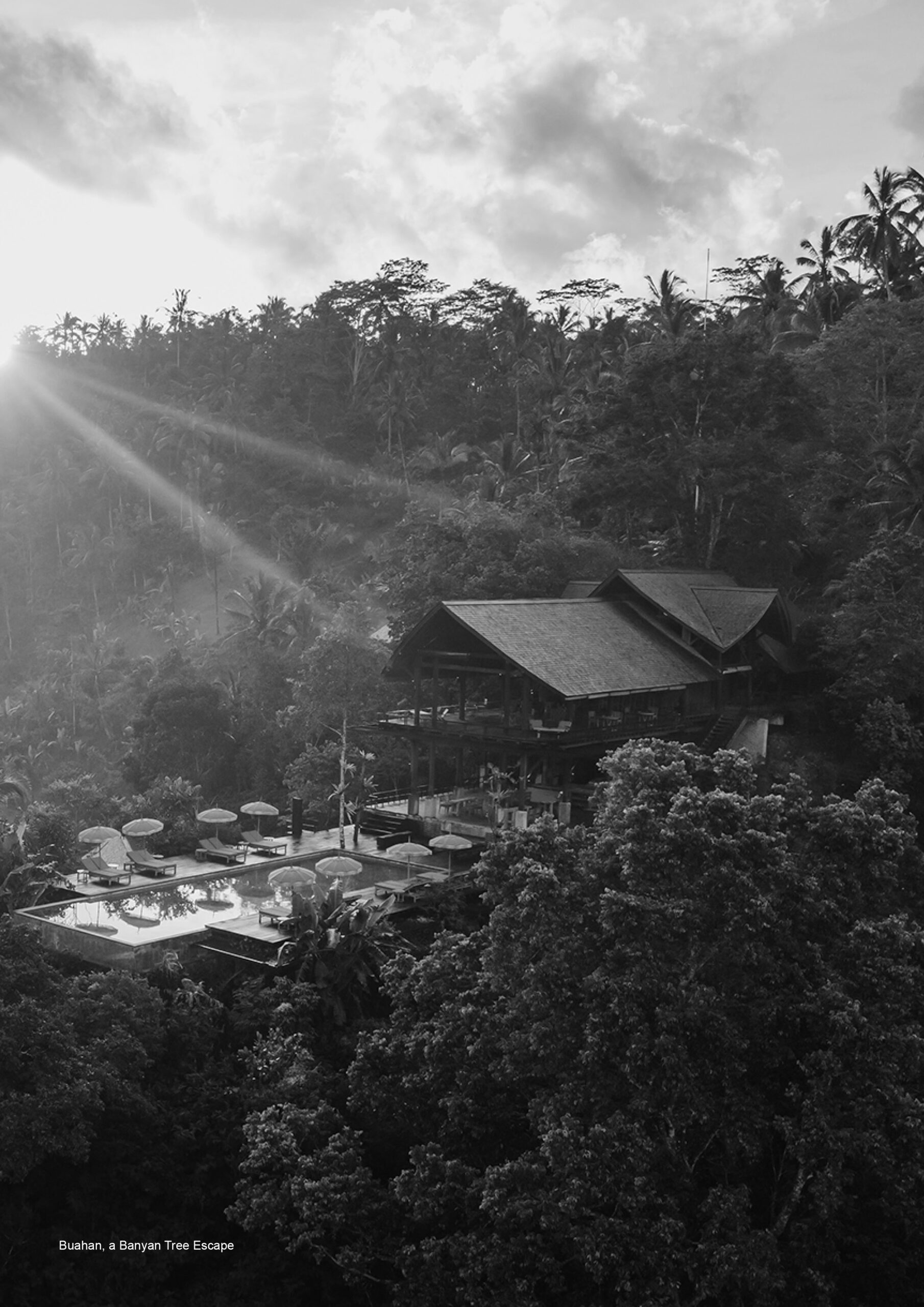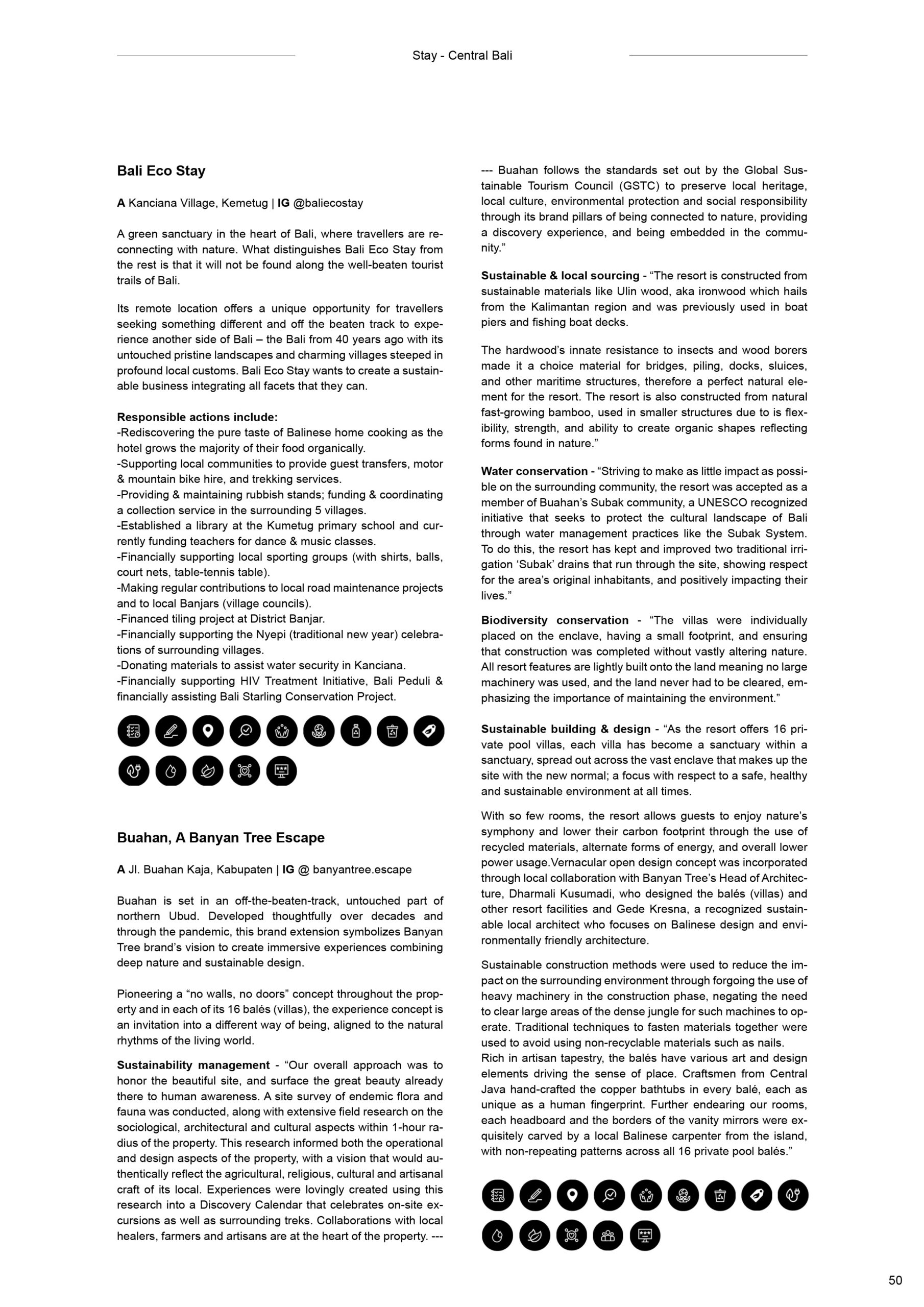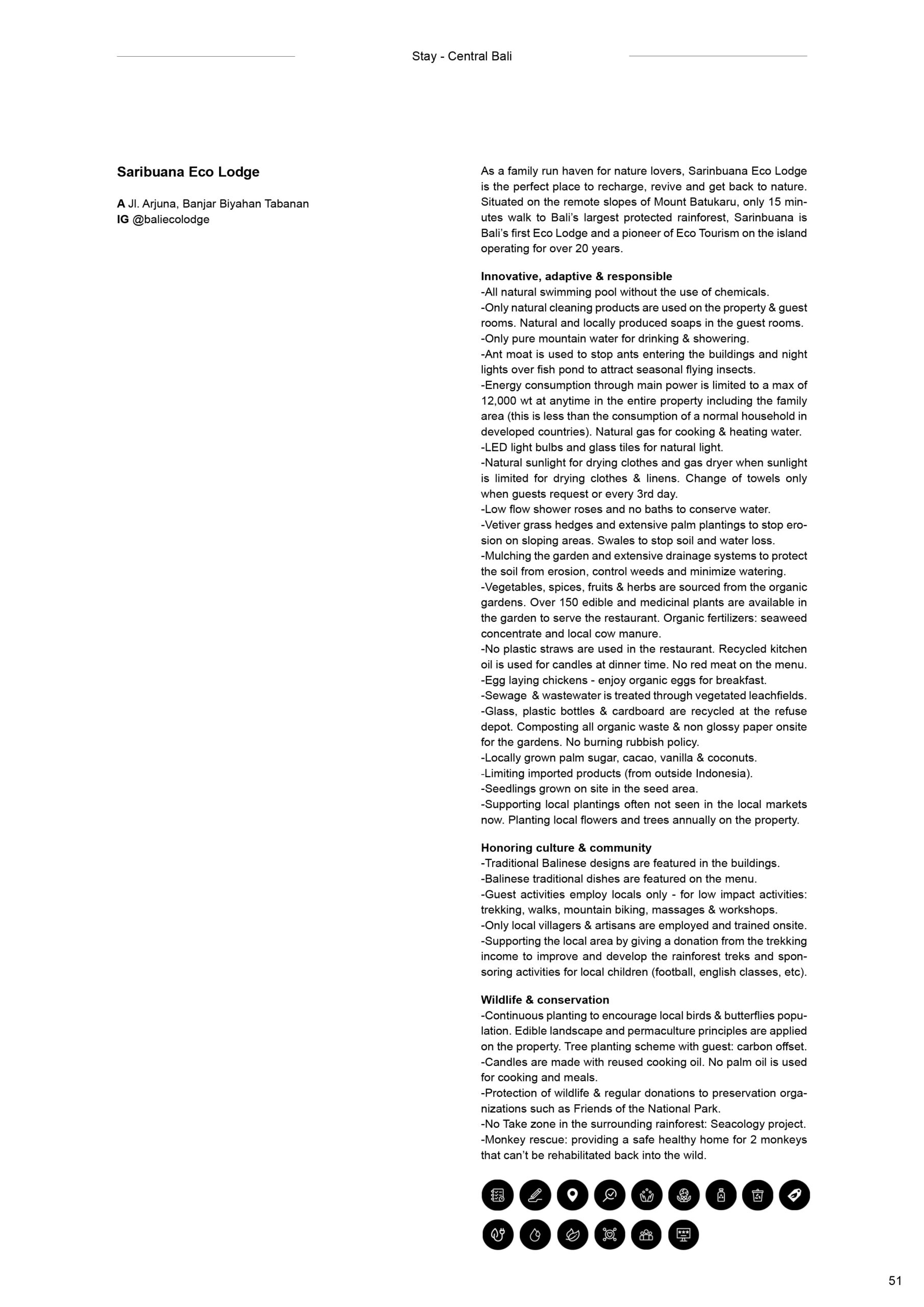 "A Fascinating Publication
for the Future of Tourism."
200+ Businesses Committed to Minimizing their Footprint.
Covering all tourism stakeholders of Bali, Indonesia – from hotels, restaurants and bars, beach clubs to spas and stores, The Punch Guide highlights the sustainable efforts and positive impact of the most relevant places to visit and shop.
Through a unique curation, extraordinary stories, interviews and sustainability insights, The Punch takes you behind the scenes to experience a new kind of travel and celebrate incredible businesses that are achieving sustainability through creativity and innovation in Bali.
Explore
The Punch Community