Meet Liza Maalouf, Chef at Lebanese Restaurant "Zali".
Zali brings the story of Lebanese hospitality & love of sharing food all the way from Beirut. The concept of Zali was born from a love for food and belief that sharing food is sharing stories and spreading happiness.
WHAT'S YOUR NAME & WHERE ARE YOU FROM?
My name is Liza Maalouf and I'm from Beirut, Lebanon.
WHAT IS YOUR STORY BECOMING A SELF-TAUGHT CHEF?
I have worked as a designer in our shoe family business for over twenty-years of my life and once my kids were independent, I decided to focus on what I loved the most: cooking.
In Lebanon, we usually have big family gatherings and festive foods on Sundays and cooking for friends and family has always been my deep passion. 10 years ago, I started baking and selling pastries from my own kitchen and over the years, I developed my passion by reading a lot of books and creating recipes.
HOW DID THE IDEA OF ZALI CAME UP? 
The concept of Zali was born from our love for food and belief that sharing food is sharing stories and spreading happiness.
During the Covid-19 pandemic, a family friend Joseph, decided to go against the trend and start a business abroad. As part of the co-founders of the restaurant, two of my children joined the adventure and I was asked to bring my Lebanese home cooking to the business. There was a great opportunity for us to bring authentic recipes to the island as there is no other Lebanese restaurants here. 
WHAT IS YOUR APPROACH COOKING LEBANESE FOOD USING LOCALLY SOURCED INGREDIENTS?
As it can be challenging to find Lebanese ingredients here in Bali, we replace many of our traditional ingredients with local produces. We collaborate with local farmers and suppliers to source our common spices such as cumin, dry mint and dry coriander, our tahini paste, wheat flour and other key ingredients needed in our kitchen. 
We offer a lot of vegan-friendly dishes to celebrate the variety of fresh and local produce available on the island.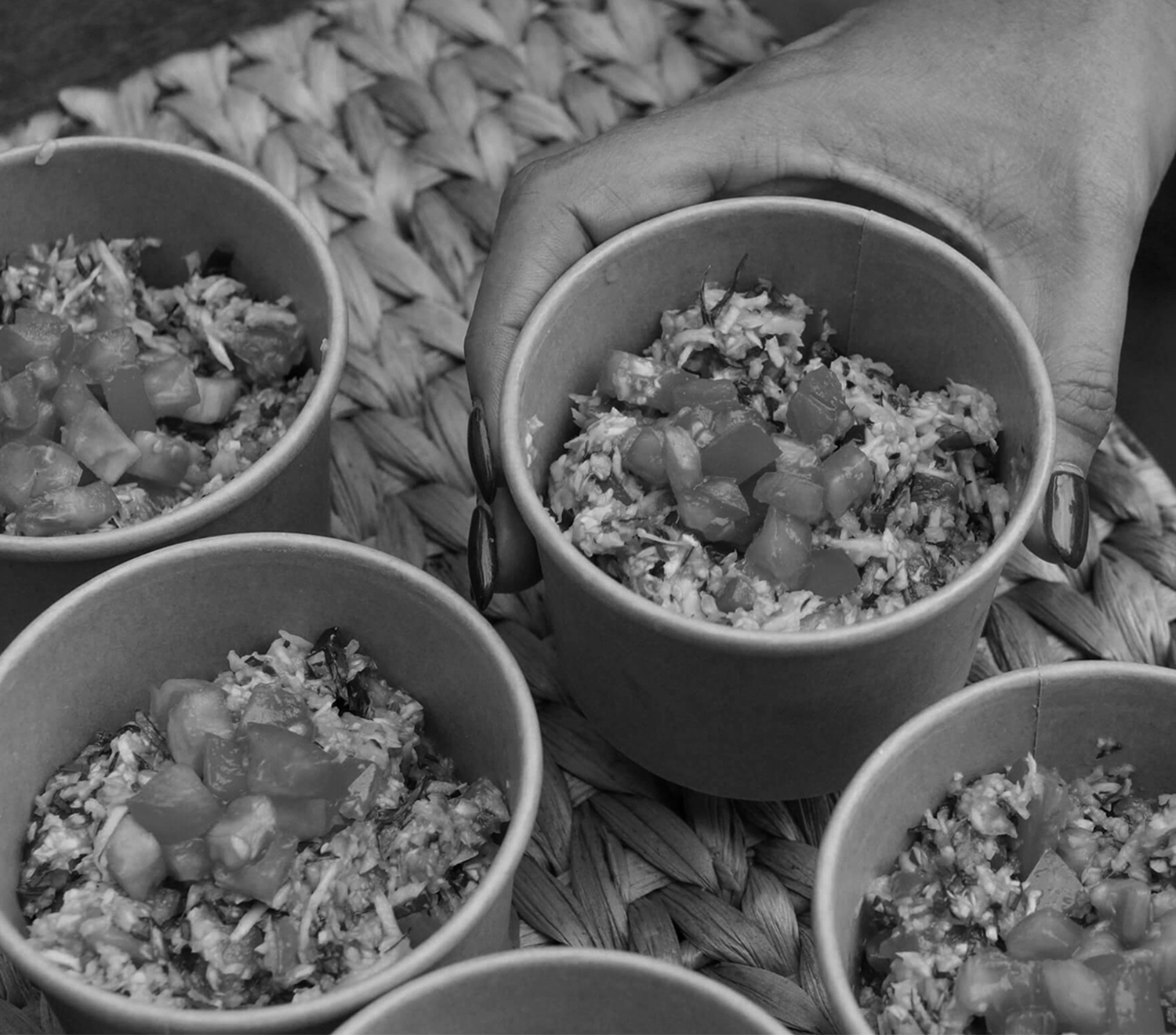 HOW DO YOU INCORPORATE SUSTAINABILITY IN THE KITCHEN? 
At Zali, sustainability, local sourcing and giving back to the community are all essential parts of our core values.
We are proud to manage our waste really well and reuse everything we can. We don't use any plastic. All our deliveries boxes are biodegradable and we compost our kitchen waste before sending it back to the farmers we are working with. Empty glass bottles also go back to suppliers.