Meet Jin Park,
founder of Moran The Label
Moran is a Bali-based fashion label offering comfortable daily wear for natural women. The collections are designed by founder Jin and handmade by the most humble balinese family, Gusti and his wife, Made.
"Moran is the name of a flower in Korean. This flower appears a lot in Korean traditional paintings. It is a full and rich flower that gives you the most amazing smell while symbolizing honor, wealth and aristocracy as well as love, affection and feminine beauty."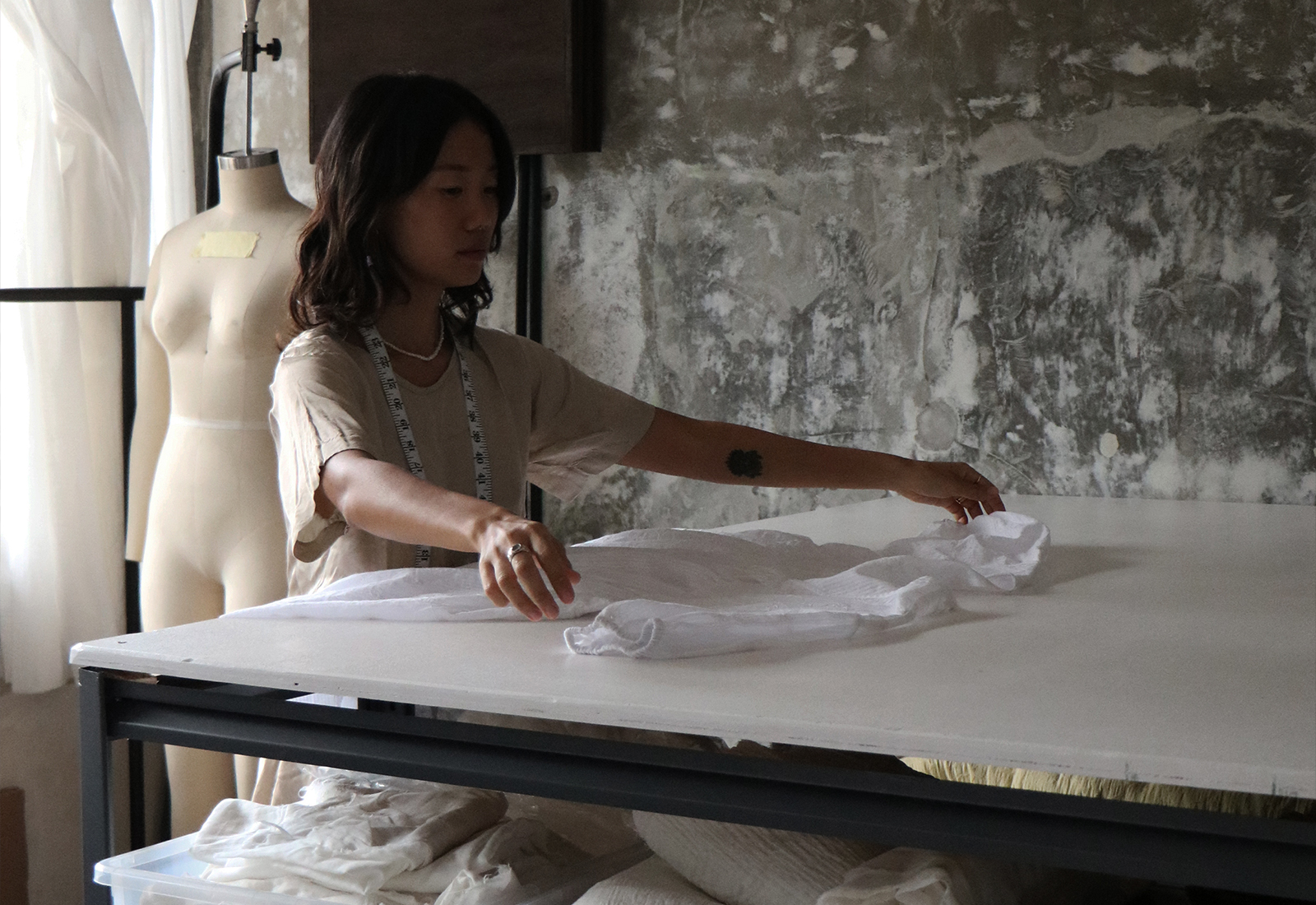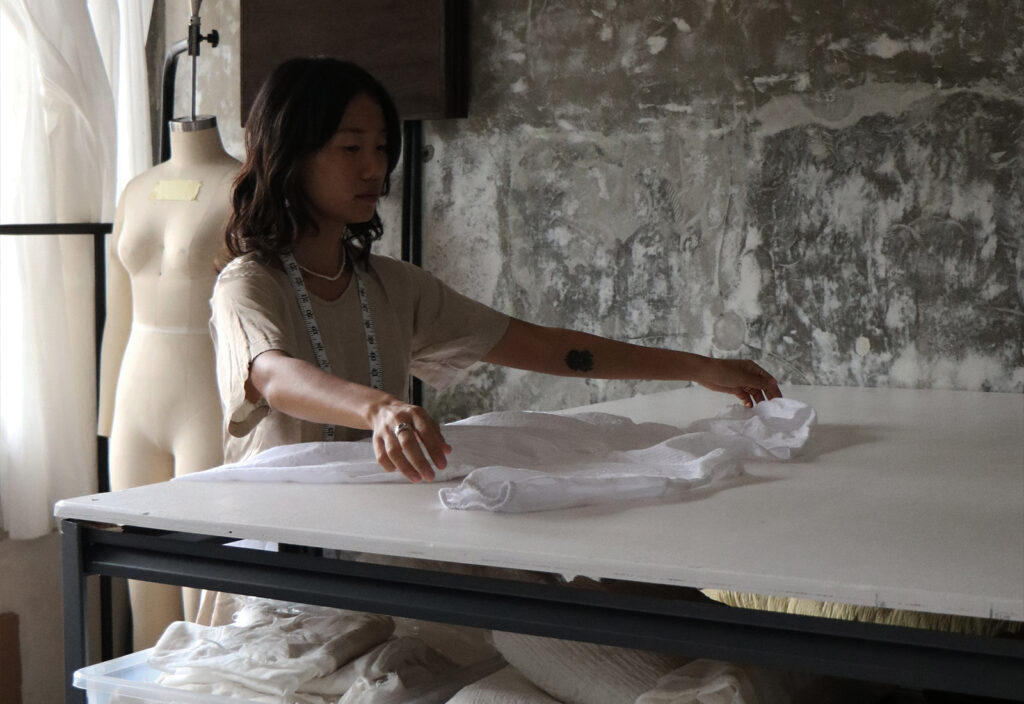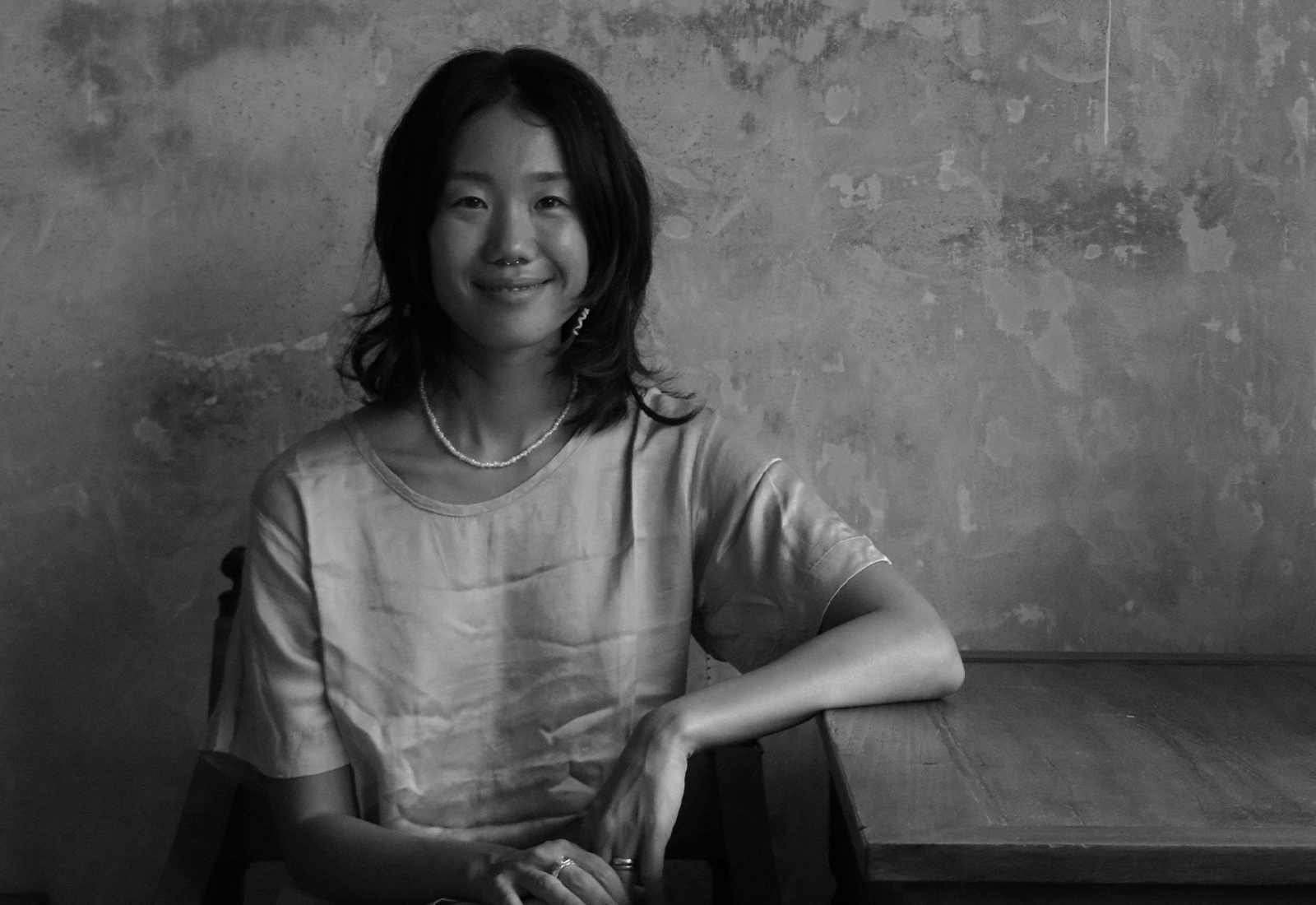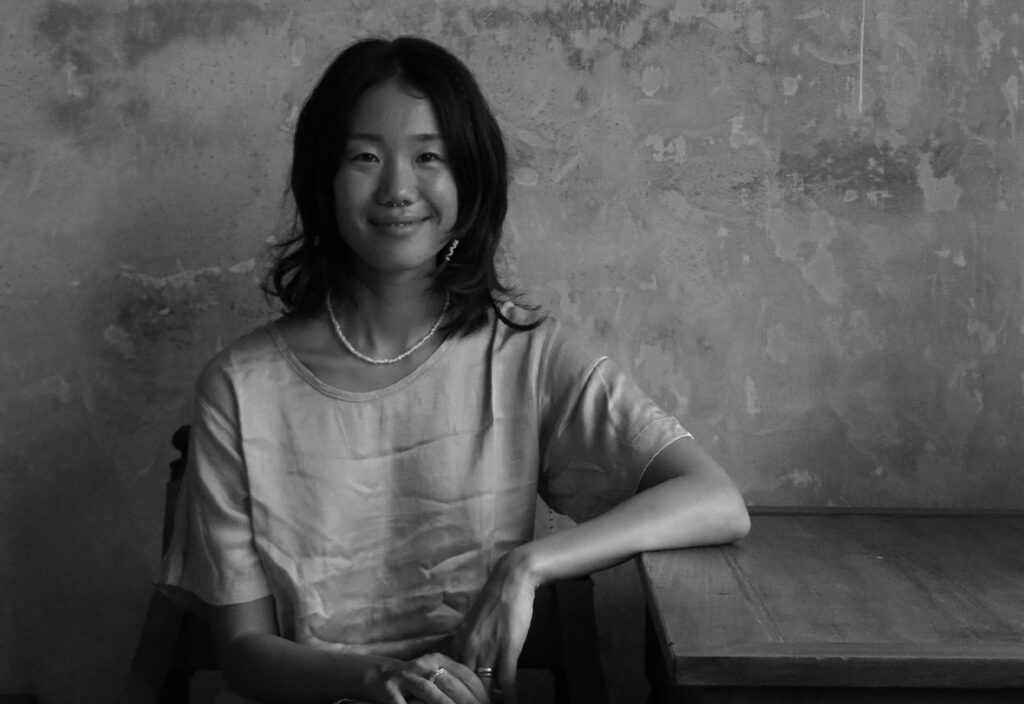 COMMITMENT 1
Sustainable Management
By documenting and implementing a clear sustainability plan, Moran is demonstrating their commitment to the environment and their communities.
COMMITMENT 2
Sustainable Building & Design
By designing clean and functional buildings & products, Moran is minimizing the use of resources, unnecessary waste, and harmful emissions.
COMMITMENT 3
Cultural Interaction & Heritage
By incorporating authentic elements of traditional culture in their operations, Moran is committed to celebrating and preserving Bali's local cultural heritage.
COMMITMENT 4
Sustainable & Local Sourcing
By giving priority to sustainable, local, Fairtrade, organic and/ or recycled produce, Moran is emitting less carbon emissions while celebrating the local economy.
COMMITMENT 5
Equal & Local Employment
By giving equal opportunities to local residents including management positions, Moran is promoting diversity and elevating employees engagement.
COMMITMENT 6
Staff Engagement
By engaging their staff in the  implementation of the company's sustainability goals, Moran is increasing sustainability knowledge, competence and action.
COMMITMENT 7
No Single Use Plastic
By not using single use plastics, Moran minimizing by millions the amount of plastic ending up in the streets, in the rivers and in the ocean. 
COMMITMENT 8
Waste Management
By having a clear waste management plan in place with actions to reduce, separate and reuse / recycle waste, Moran is not only minimizing the amount of waste in Bali; the brand is also leading the example to their employees and customers.
COMMITMENT 9
Sustainable Packaging
By using sustainable, natural, recycled and/or biodegradable packaging, Moran is significantly reducing their environmental impact.
COMMITMENT 10
Energy Conservation
By using equipment and practices to conserve energy, Moran is contributing to reduce the demand for carbon-intensive power plants which in turn benefits the environment by reducing carbon dioxide emissions.
COMMITMENT 11
Water Conservation
By using equipment and practices to conserve water, Moran is contributed to the well-being of the environment and their communities.
COMMITMENT 12
Biodiversity Conservation
By actively supporting, protecting, and promoting biodiversity, Moran is contributing to ecosystem productivity and improving the life support system for our planet. 
COMMITMENT 13
Community Support
By supporting their local community through various ways, Moran is offering jobs, providing goods, services, and financial support to their community.
COMMITMENT 14
Guest Awareness
By providing accurate and transparent communication regarding the company's sustainable practices and goals, Moran is helping guests make better purchase decisions.
"I frequently visit the fabric
shops in Bali and see if there's anything that would suit Moran
and if I would wear it myself."
WHAT ARE THE VALUES BEHIND MORAN? 
"From the fabrics we choose to our production standards and our packaging options, I am always conscious about what we do to be less harmful to mother nature. I use only local and natural fibres such as cotton, linen and hemp. I also choose to produce small quantities with limited runs and reuse leftover fabrics."
HOW DO YOU CHOOSE YOUR BEAUTIFUL FABRICS?
"I frequently visit the fabric shops in Bali and see if there's anything that would suit Moran and if I would wear it myself. Most importantly, I always choose natural and rare fabrics for my collections." 
WHAT DOES MORAN ATELIER MEAN TO YOU?
"The original. I wanted to re-use and re-create something that works for me and for the space. All the furniture and doors are antique. We made the work table out of shelves we had at home. I'm so happy to see how it all came out and I love spending time here. This space was create for our guests to come try things on, have a tea and a relaxing time outside of the busy Canggu."
Explore The Punch Community