Top Sustainable Suppliers
driving positive change in Bali
Suppliers play an essential role in businesses' sustainable journey. Sustainable goals will only be achievable within the supply chain if key trusted suppliers are fully engaged and understand their role in providing solutions.
Discover our unique curation of the best sustainable suppliers of Bali in 2023. From sustainable materials to future-proof products & services, The Punch suppliers are selected for their quality and sustainable values.
NEXT EVENT
B2B NETWORKING SESSION
FOUR SEASONS JIMBARAN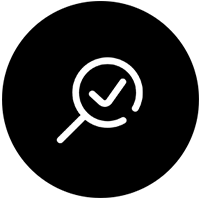 Sustainable & Local Sourcing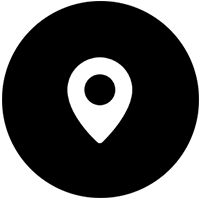 Cultural Interaction & Heritage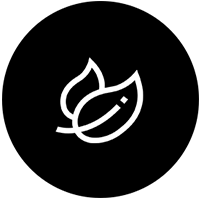 Biodiversity Conservation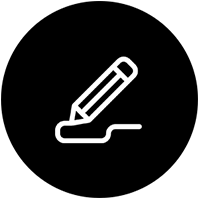 Sustainable Building & Design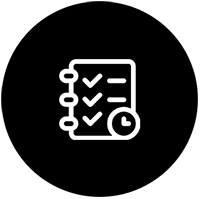 Sustainability Management
BUILDING & DESIGN SUPPLIERS
ACCOSSA
Prefab Technology Supplier
Accossa prefab module technology put sustainability on the core of the development, such as natural air ventilation flow, green structure design, recycle materials prioritisation, supporting local craftsmanship, and implementation of Solar Panel smart system.
A Gg. Green Cemagi no 25, Cemagi | IG @accossa.lab
ECO MANTRA
Sustainable building developer 
Using environmentally sustainable design, Eco Mantra creates properties that consume less energy, water, and waste for long term financial savings while reducing the ecological impact, regenerating ecosystems, and strengthening communities.
STILT STUDIOS
Prefab studios supplier
Creating and operating prefabricated design studios that tread lightly on Earth. Stilt Studios builds, sells units outright and manages the units for tourist rentals; offering a unique experience for their guests and customers with creativity and innovation.
INECO SOLAR
Solar energy developer 
An Indonesian solar developer based in Bali. With Ineco Solar, you can generate free electricity from the sun on your roof! Helping Indonesians taking control of their electricity bill while saving the environment, Ineco Solar develops, finances, builds, operates, and transfers solar systems.
SMART ENERGY TECH
Smart, clean & green building systems
From solar panels to storage batteries to AC to air filtration and dehumidification, all tied together by smart building control systems. An Indonesian PT company, under German management, delivering projects to international quality standards.
KALTIMBER
Recycled ulin ironwood supplier
Kaltimber specializes in recycled ulin ironwood decking and flooring to provide cost-effective, long-lasting, and high-quality decking and flooring made with certified recycled hardwood. The company reclaims and recycles disused boats, bridges, and warehouses to create their  products.
BAMBOO U
Bamboo education entreprise
Together with renowned design firm IBUKU and just two mins from the all-bamboo campus at Green School, Bamboo U has been pioneering bamboo architecture for 10+ years, and is now sharing everything they know about bamboo design and sustainable architecture.
STUDIO ISLA
Interior design firm
"As an interior design firm we are involved on projects that are surrounded by nature. Our design approach always includes to respect the environment when we start working on any project. We prioritize natural, recycled and locally sourced materials for our design."
A Jl. Raya Canggu | IG @the.studio.isla
HOUSE SLIM
Sustainable furniture supplier
Thoughtfully curated elements, paying homage to era's past. House Of Slim is a considered and intimate furniture brand. We set out to create a small line which worked in with artisans and natural elements, with a key focus on designing pieces that could be enjoyed in the home beyond one generation.
A Available online | IG @houseofslim_
AORA SPACE
Recycled textile & furniture supplier
AORA focuses on making textiles and furniture using recycled plastic waste scattered in the oceans, rivers, and landscapes. Sculpturing new life from existing materials, Aora creates fresh curiosity and awareness around the sustainable interiors of tomorrow. 
A Jl. Batu Belig, Kerobokan | IG @aora.space
ONG CEN KUANG
Timeless & innovative design supplier
Brand founder Budiman Ong has always been drawn to lighting — the irreplaceable element in any home. Keen to follow his passion in exploring different materials unique characters, signatures and his passion for modern designs, created Ong Cen Kuang in 2008.
A Made in Bali | IG @ongcenkuang
JIA BY OCK
Craft, design, and culture supplier
Founded in 2021, Jia by OCK is a Bali based home accessories brand that focuses on providing a collective retail experience and styling service which revolves around craft, design, and culture.
A Jl. Danau Batur, Canggu | IG @jiabyock
PARAMATEX
Fabric supplier
Paramatex was established in the booming years of Bali, Indonesia in 2006, with a vision to provide access to a wide array of quality fabric for all types of markets. Building on collaborations to push the boundaries of design and innovation even further.
KMANA
Bags & accessories supplier
From the skilfully hand-woven Intrecciato patterns to the beautiful finishing of each piece, Kmana is an authentic expression of refined ancestral craftmanship and timeless design. A passion for travel and cross-cultural design unites the founders of Kmana.
A Available around Bali | IG @kmana_concept
PADMALA ATELIER
Jewelry supplier
Padmala Atelier was born to share the connection of craft, culture and nature with humanity. Designed by Ariana, an architect, artist and thinker from Argentina, and handcrafted in Bali, every statement creation is ethically and responsibly forged by order for each person.
A Made in Bali | IG @padmalaatelier
365-DRY
Rain ponchos made out of recycled plastic bottles.
365-DRY is a sustainable rainwear brand. The brand have been producing rain ponchos out of recycled plastic bottles for 6 years. Founded in Bali, 365-DRY is now an international business.
A Made in Bali | IG @365_dry
B2B SOLUTION-BASED SUPPLIERS
AVANI ECO
Sustainable packaging supplier
Avani was founded in 2014 by individuals who strive to be difference-makers utilizing technology as a solution to combat the global epidemic of plastic pollution. Avani offers a full range of F&B packaging and hospitality products made from other renewable resources such as sugarcane, cornstarch, and paper.
TERRA WATER
Ceramic water filters supplier
Terra Water manufactures 100% natural ceramic water filters right here in Bali. We have a hybrid business model, social enterprise and foundation. The company sells its products in the retail market but also works with non-profits and CSR programs to donate filters and public health education to families that would not otherwise have access to safe drinking water.
A Available around Bali | IG @terrawaterindonesia
BOTTLES FOR EARTH
Reusable water bottles supplier
Bottles For Earth was the first reusable water bottle company in Bali. "Established in Dec 2010, we are passionate about reducing single use plastic water bottles and take away coffee cups. We also supply customized water bottles for businesses, resorts, retreats, schools, universities and events."
A Jl. Raya Anyar | IG @bottlesforearth
BRESIH
Natural cleaning liquids supplier
Safe and natural cleaning liquids hand made in Bali. Bresih's unique plant based formula will help keep clean Bali's lovely homes, offices, restaurants, schools and hotels. These liquids will provide a beautiful aroma as they contain real essential oils. Bresih offers Bali a more safe and natural way to clean.
A Jl. Raya Canggu | IG @bresihbali
TISOO
Sustainable tissue supplier
"We make our tissue sustainably with fast-growing bamboo, the world's fastest-growing grass on Earth. Bamboo is an efficient renewable source of material that requires little to no intervention to grow and replenish. All TISOO products also come plastic-free in support of reducing plastic pollution."
Available around Bali | IG @tisoo.id
SAVARA
Skin and hair care manufacturer
Savara's products are vegan, cruelty free & plant based filled with natural oils, butters and plant extracts that are sustainably sourced mainly in Bali and all over Indonesia. Each ingredient is carefully researched and of the highest quality. Savara's production is either low or zero emission which has a significant reduction in waste.
A Available around Bali | IG @savarabodycare
KEVALA CERAMICS
Sustainable ceramic supplier
"Kevala is proud to produce ceramic tableware entirely handmade in Bali. We champion over a hundred artisans who specialise in hand carving moulds, wheel throwing and surface decoration. Each item of tableware is worked on by at least 12 pairs of hands before it makes its way to our clients."
A Available around Bali | IG @kevalaceramics
PAPERCLIP PEOPLE
Eco-giftware supplier
An eco-giftware brand and concept store. "We develop and create very unique products never seen in Indonesia before. We are specialized in Eco-stationery, sustainable accessories, organic wellness product, 'deco responsible',  innovative merchandise."
BALÉ NATURAL
Sustainable candles supplier
Balé Natural is a creative home decor, candles and fragrances business that focuses on human senses and emotions using sustainable and recycled materials. "For us, sustainability is an inheritance for the next generation. We do our best to using exclusively biodegradable materials while recycling what we have to reduce the waste in landfills."
FOOD & BEVERAGE SUPPLIERS 
LYD ORGANIC
Permaculture farming supplier
LYD Organic is a purpose-built farming eco-system in Bedugal, Bali that is built on the foundations of organic permaculture farming. This provides us with a soil rich in biodiversity and minerals, including volcanic Bali  soil that is said to improve diet and health.
Available around Bali | IG @lyd.organic
REMIX JUICE CO 
Artisanal cold-pressed juices supplier
A health-driven company based in Bali since 2014. "We produce artisanal superfood cold-pressed juices, plant-based milks, organic broths and many more. We have 3 outlets and have a selection of products available in supermarkets around the island."
A Umalas & Pererenan | IG @remixjuice.co
ISLAND BREWING
Bali-based craft brewery
A Bali-based craft brewery that encourages innovation and partnerships which contribute to building a vibrant Indonesian beer movement. "We actively seek to minimise and offset our impact on the environment by using an earth-forward focus as a decision-making framework in our business.
A Available around Bali | IG @islandbrewing.beer
FOREST SMOOTHIE
1 smoothie = 1 tree planted
Forest Smoothie® can be integrated into any venue where drinks are freshly made, such as cafes, restaurants, smoothie bars, hotels or sports stadiums.  Sold in 20+ locations around Bali, for every Forest Smoothie® sold, trees are planted and protected. 
A Available around Bali | IG @forestsmoothie
PLAGA WINES
Wine importer 
"Plaga Wine is a company part of PT. Indowines group, one of the oldest and largest wine importers for Indonesia. We are 100% "asli" Indonesia, using the best enological products and equipment available in the winemaking market. 
A Available around Bali | IG @plagawine
KURA KURA
Locally-based beer
"One slow sip at a time. When you're drinking Kura Kura, you're drinking the good stuff. Real beer with real personality. We took the time to source the highest quality ingredients, fine-tuned the recipe, then brewed things nice and slow, for that mellow, island flavour."
A Available around Bali | IG @kurakurabeer
WASTE MANAGEMENT SERVICES
URBAN COMPOST
Composting service provider
As the premium composting service in Bali, Urban Compost provides pickup service including reliable collection bin and scheduled pickup with enclosed pickup car, up to 3x a week.
A Jl. Raya Tangeb, Abianbase, Mengwi | IG @urbancompost.bali
ECO BALI
Waste Management Service
ecoBali was established in 2006 in response to the urgency of waste management problems in the island of Bali. ecoBali operates their own sorting and material recovery facilities (MRF) ensuring that waste that is collected is properly managed and will not become a burden to Bali's beautiful environment. 
A Jl. Raya Padonan | IG @ecobalirecycle
NIU BALI
Electric scooter authorized dealer
The authorized dealer of NIU, world's number 1 smart electric scooter brand. Electric scooters have the advantages of less CO2, no noise, zero air pollution and lower fuel costs. NIU bikes have a proven technology, outstanding range and power, and are as affordable as petrol bikes.
A Jl. Raya Tangeb, Abianbase, Mengwi | IG @urbancompost.bali
SKUTE
Electric scooter rental 
The first and only 100% electric scooter rental company in Bali. Skute wants to introduce electric driving in a fun and positive way. Therefore their designs are colourful and a bit rebellious. We love to stand out! Same performance, better conditions for you and for Bali.
A Available around Bali | IG @terrawaterindonesia
Connect with The Punch Suppliers
The Punch facilitates the connection between Businesses & Suppliers. Complete the form below!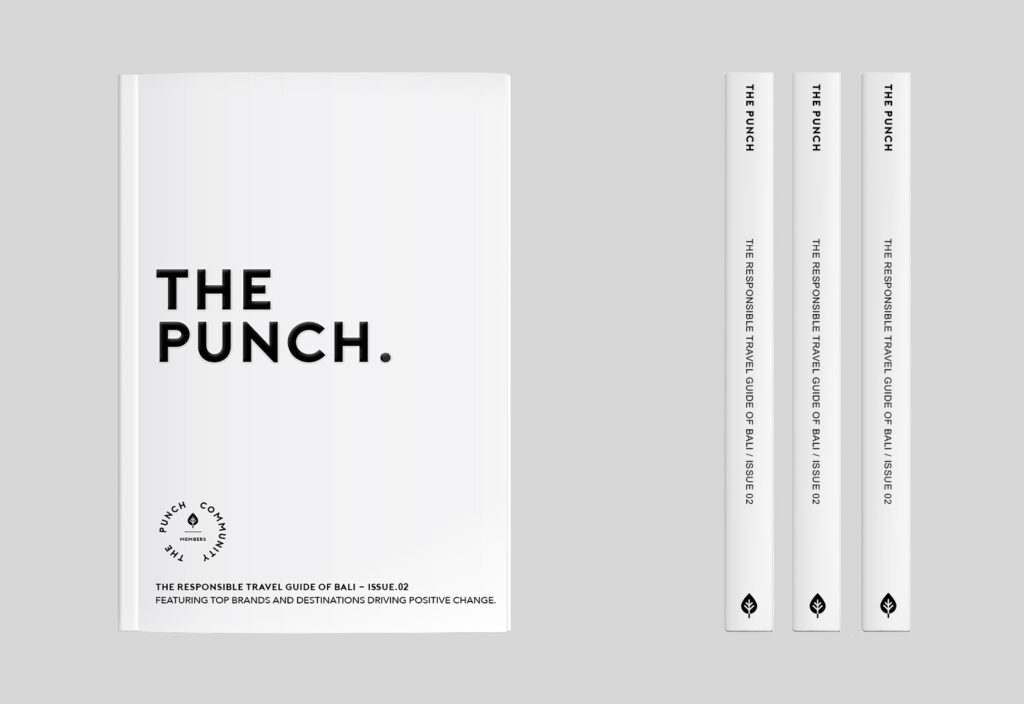 "A fascinating publication giving hope for the future of tourism."
200+ Businesses Committed to Minimizing their Footprint.
Covering all tourism stakeholders of Bali, Indonesia – from hotels, restaurants and bars, beach clubs to spas and stores, The Punch Guide highlights the sustainable efforts and positive impact of the most relevant places to visit and shop.
Through a unique curation, extraordinary stories, interviews and sustainability insights, The Punch takes you behind the scenes to experience a new kind of travel and celebrate incredible businesses that are achieving sustainability through creativity and innovation in Bali, Indonesia.