Meet Sara Howard:
Circular Ceramicist & Sustainable Materials Researcher
Sara Howard is an accomplished ceramicist and dedicated materials researcher. Her work revolves around minimizing the ecological and societal repercussions associated with ceramic production. As part of her remarkable graduate project, she introduced the Circular Ceramic tableware collection. Since then, she has expanded her efforts, initiating her innovative processes within Kevala Ceramics to further advance her mission.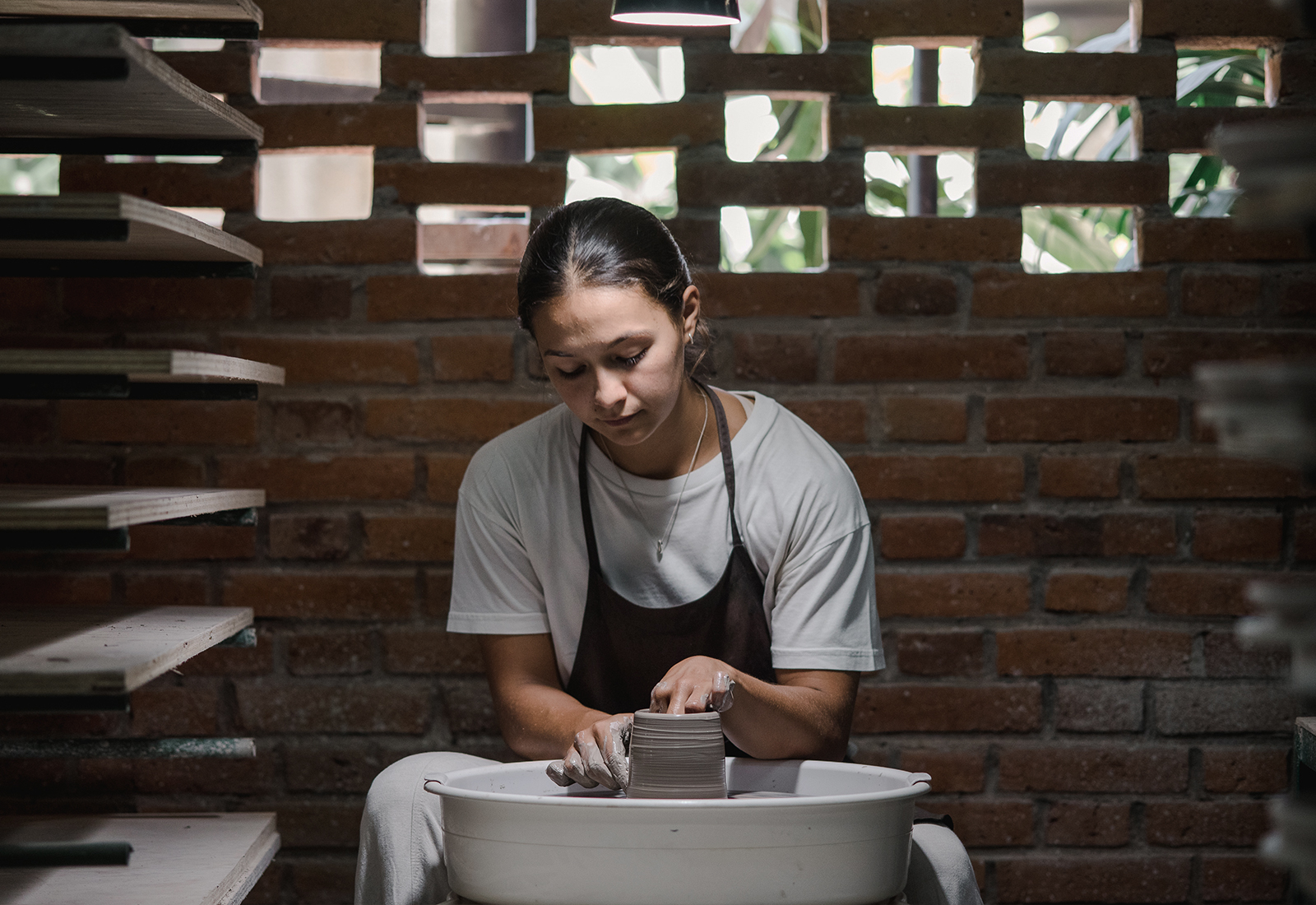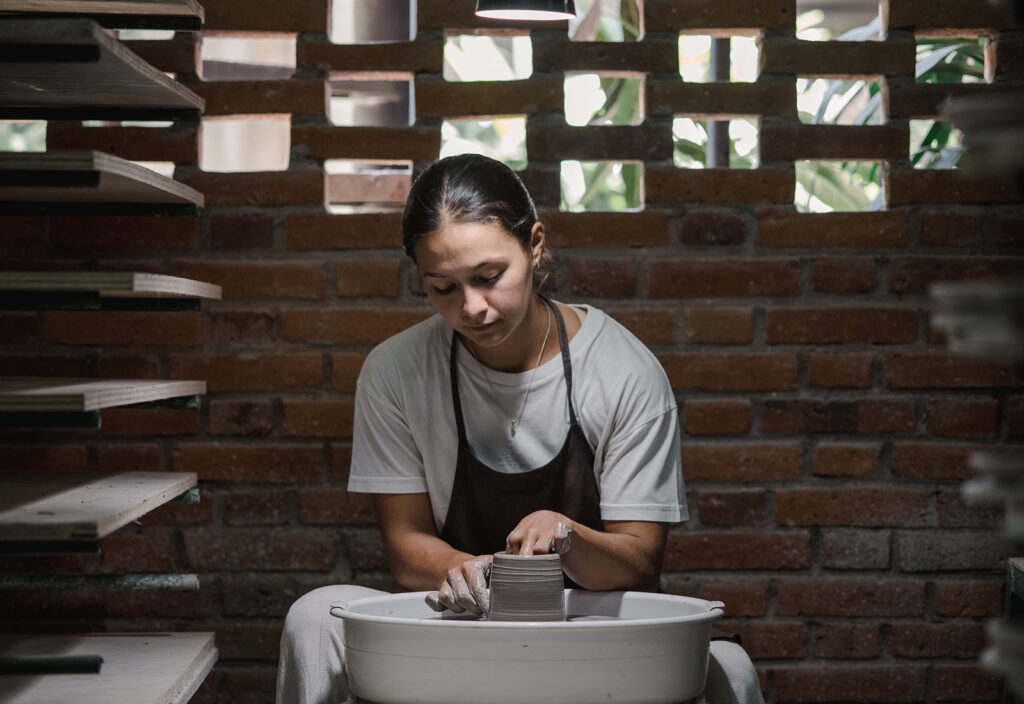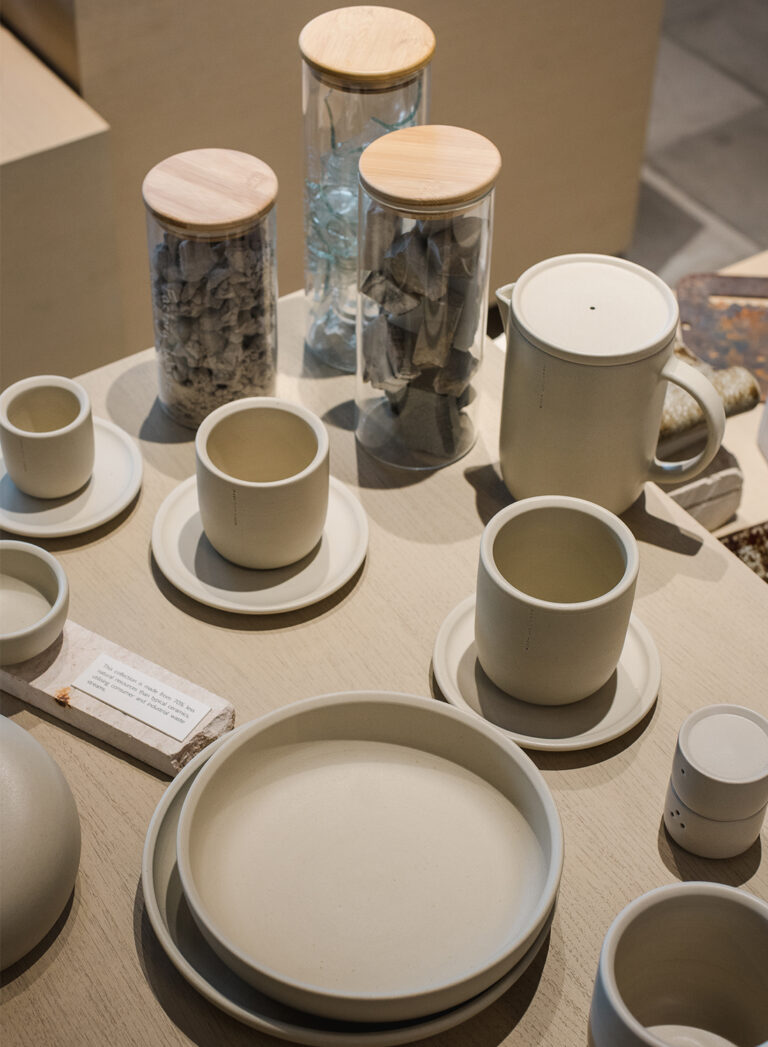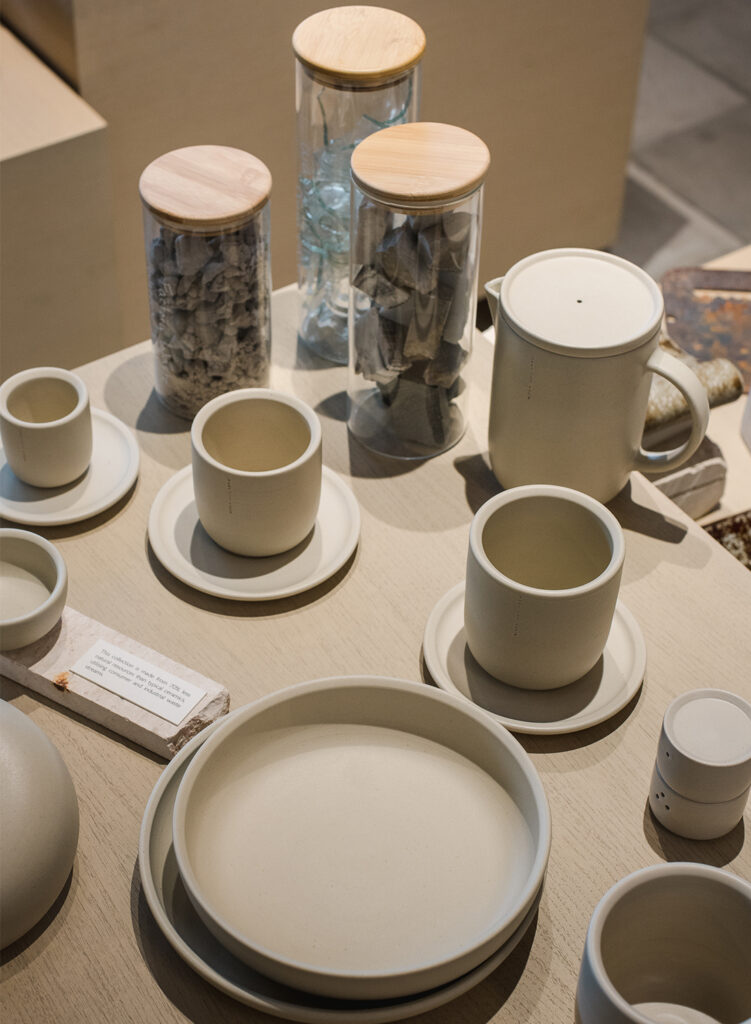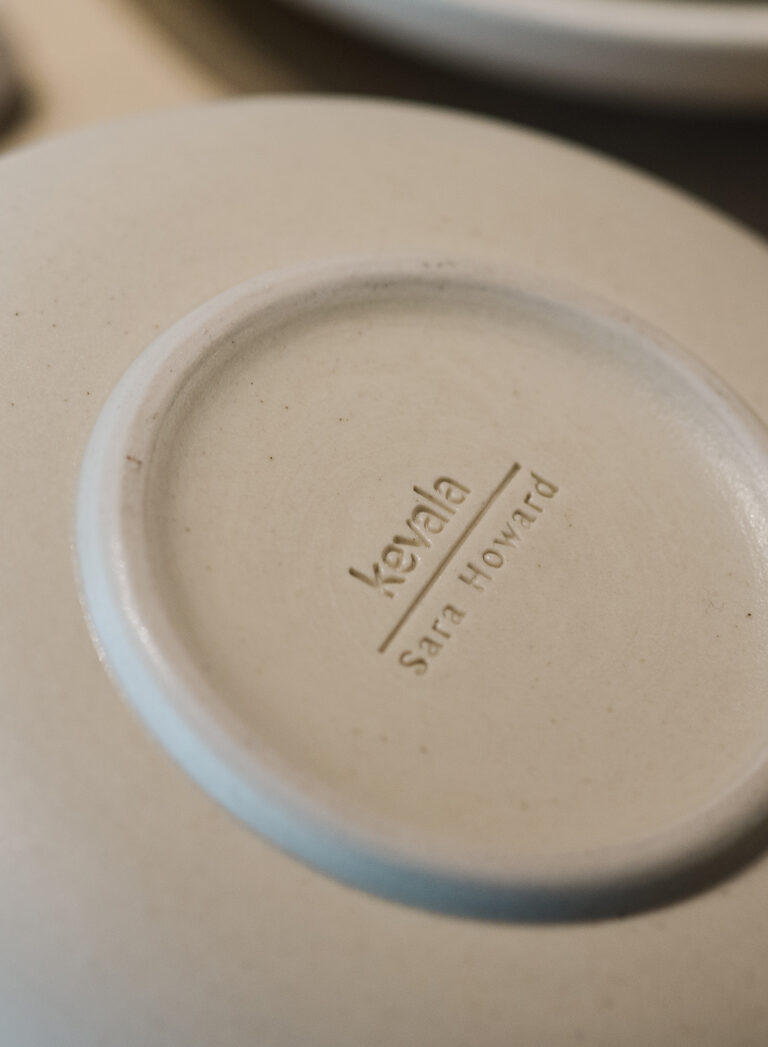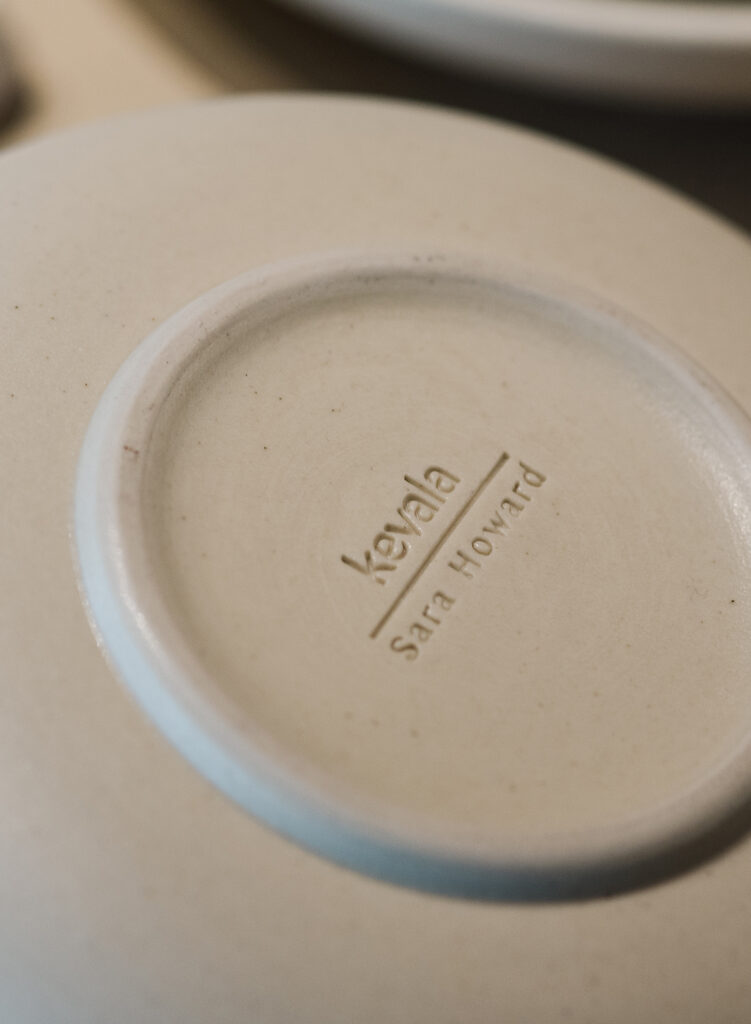 "I always saw products nearing the end of their lifecycle and wondered if there might be another purpose for them."
CAN YOU TELL US MORE ABOUT YOUR JOURNEY AND WHAT INSPIRED YOU TO CREATE THE CIRCULAR CERAMICS?
"I always saw products nearing the end of their lifecycle and wondered if there might be another purpose for them. As I delved deeper into the material sourcing for ceramic production, it struck me how linear the production process can be. Despite being a traditional craft, when scaled up, vast amounts of finite raw materials are extracted, processed, and transported to create ceramic products worldwide. Unfortunately, not all of these materials make it into the final product, and some cannot stand the test of time.
Seeing an opportunity to conserve the world's finite resources by sourcing secondary raw materials, the foundations of Circular Ceramics began to form."
HOW DID YOUR EXPERIENCE AS A GRADUATE STUDENT SHAPE THE DIRECTION OF YOUR PROJECT AND LEAD TO THE DEVELOPMENT OF YOUR SUSTAINABLE CERAMIC COLLECTIONS?
"Having the opportunity to immerse myself in an environment dedicated to research and testing was a true privilege. It was during this period that I started to began to understand the behaviors of various raw materials and developed the skills to identify the chemical composition of the waste I was sourcing. With the guidance of experienced tutors in my field, I gained confidence that my work was heading in the right direction and, more importantly, had practical applications in the real world."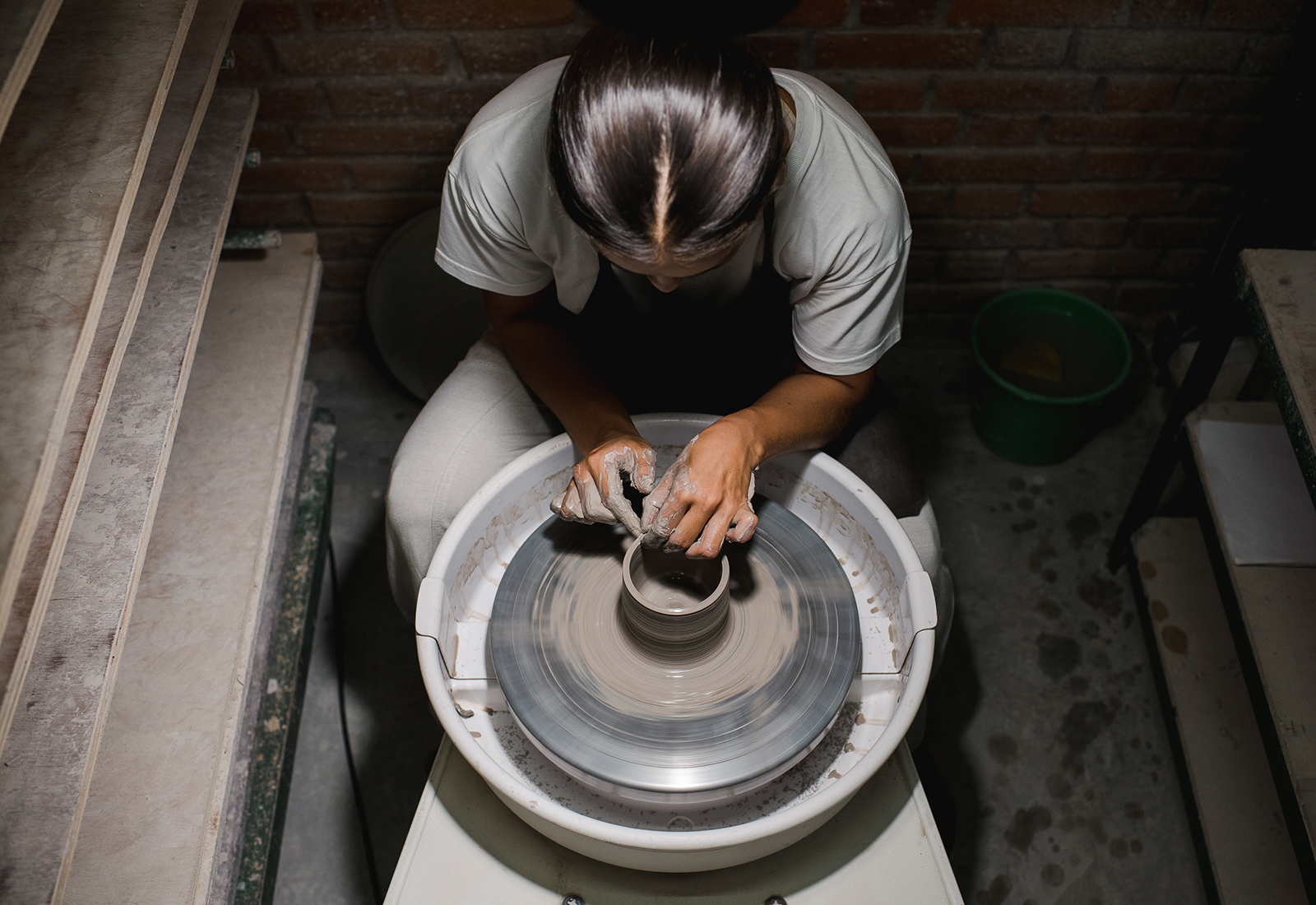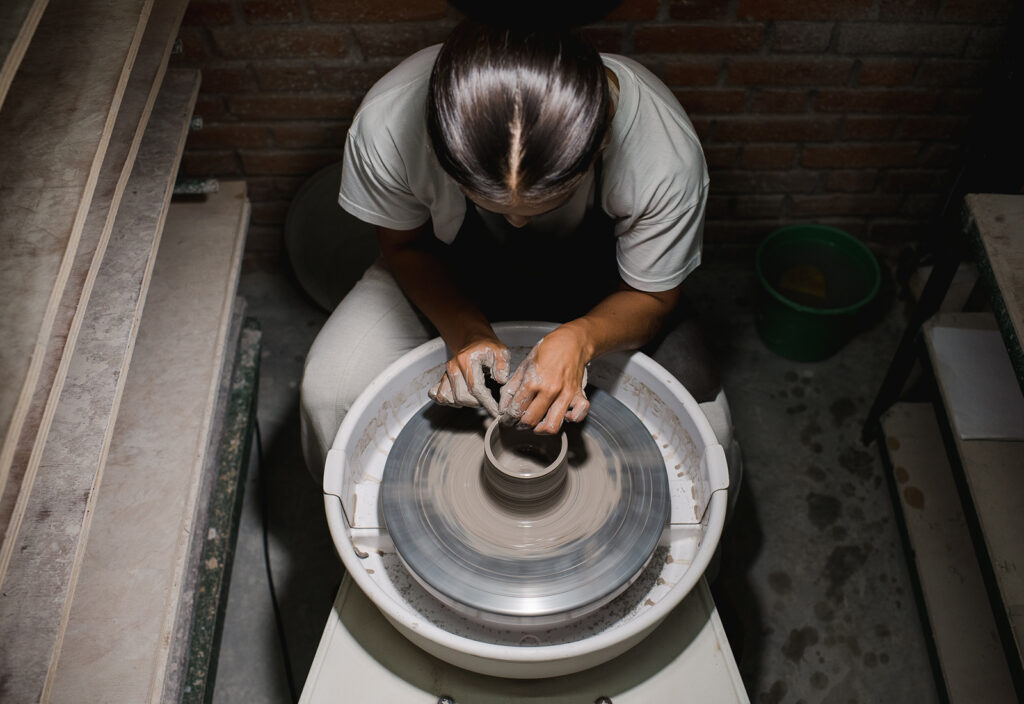 COULD YOU EXPLAIN THE CONCEPT OF USING INDUSTRIAL WASTE STREAMS IN CERAMIC MANUFACTURING AND HOW THIS BECAME A FOCUS IN YOUR WORK?
"The initial step in laying the groundwork for Circular Ceramics involved examining the waste streams from external industries that share the same raw materials as the ceramics industry. I focused on the by-products destined for landfills, conducting numerous tests and material research to determine their suitability for use in ceramic production. When I initially established this waste material ecosystem in London, my material choices were limited due to the lack of access to industrial equipment needed to process the waste. I, however, embrace such constraints as they guide my design process and drive progress.
Upon identifying the materials that proved successful in this endeavor, the next challenge was to establish a dependable waste stream that could meet the production requirements in terms of scale and material consistency."
COLLABORATING WITH KEVALA CERAMICS IN BALI WAS A PIVOTAL STEP IN YOUR PROJECT. WHAT LED YOU TO PARTNER WITH THEM, AND WHAT WERE SOME OF THE CHALLENGES AND SUCCESSES YOU ENCOUNTERED IN THIS COLLABORATION?
"During the development of Circular Ceramics, I came to realize that I couldn't truly make a positive impact by adding more objects to a world already abundant in plates and bowls. To make a meaningful difference, I needed to collaborate with a ceramic mass manufacturer and implement waste streams on a larger scale to replace some of the virgin materials they were consuming.
Kevala's production, which is entirely handmade and allows for customized orders, demonstrated a level of flexibility in their production process that gave me confidence in our partnership for the next phase. Wendy Thomas, the founder of Kevala, has always been dedicated to reducing the environmental footprint of production, making our collaboration feel natural, and we achieved a lot in a relatively short timeframe.
However, this journey was not without its challenges. My first significant hurdle was discovering that the industrial machinery required for one of my waste streams simply did not exist on the island. Nonetheless, the differences in recycling schemes between the UK and Bali opened up various other waste streams for me to explore."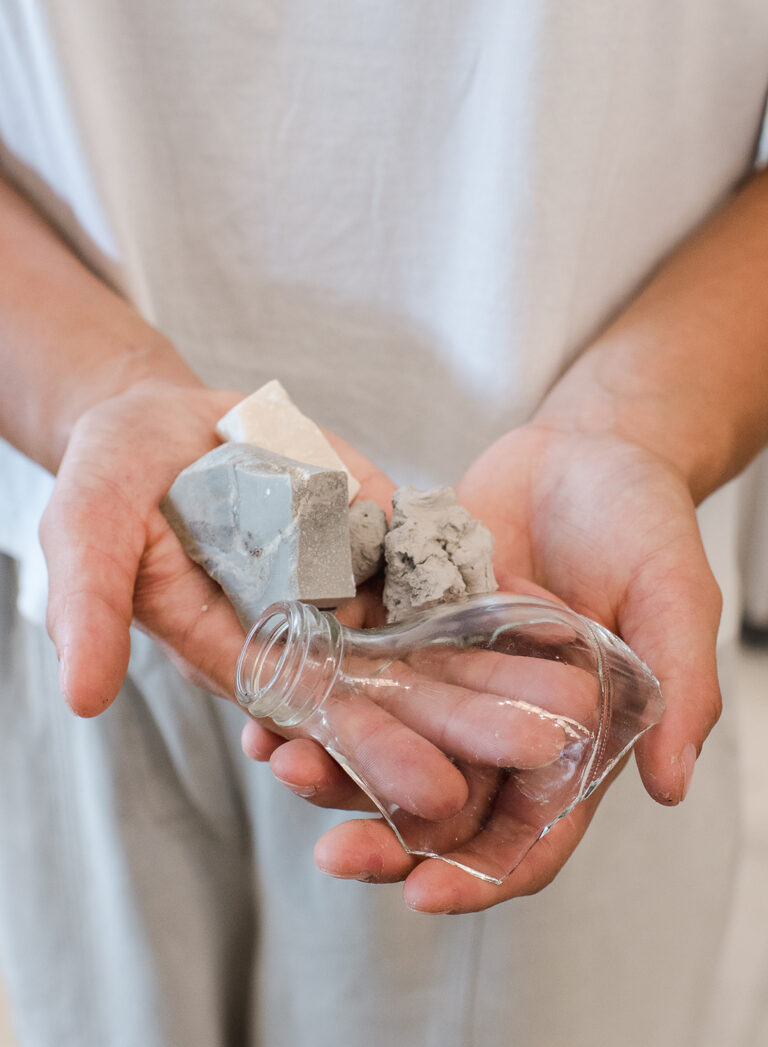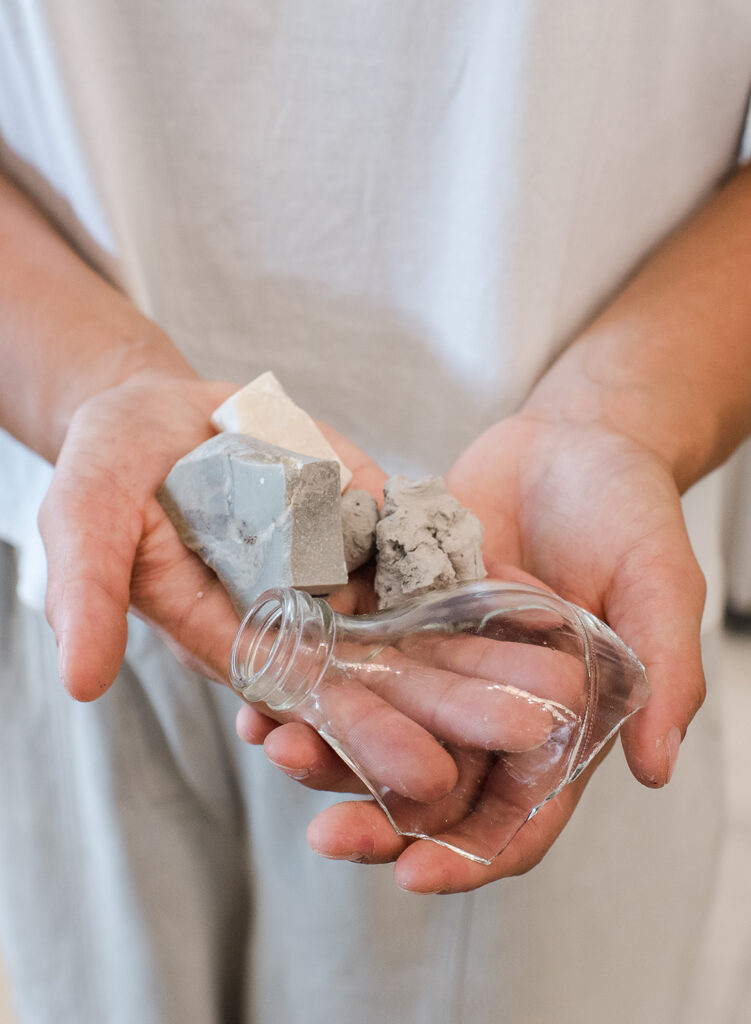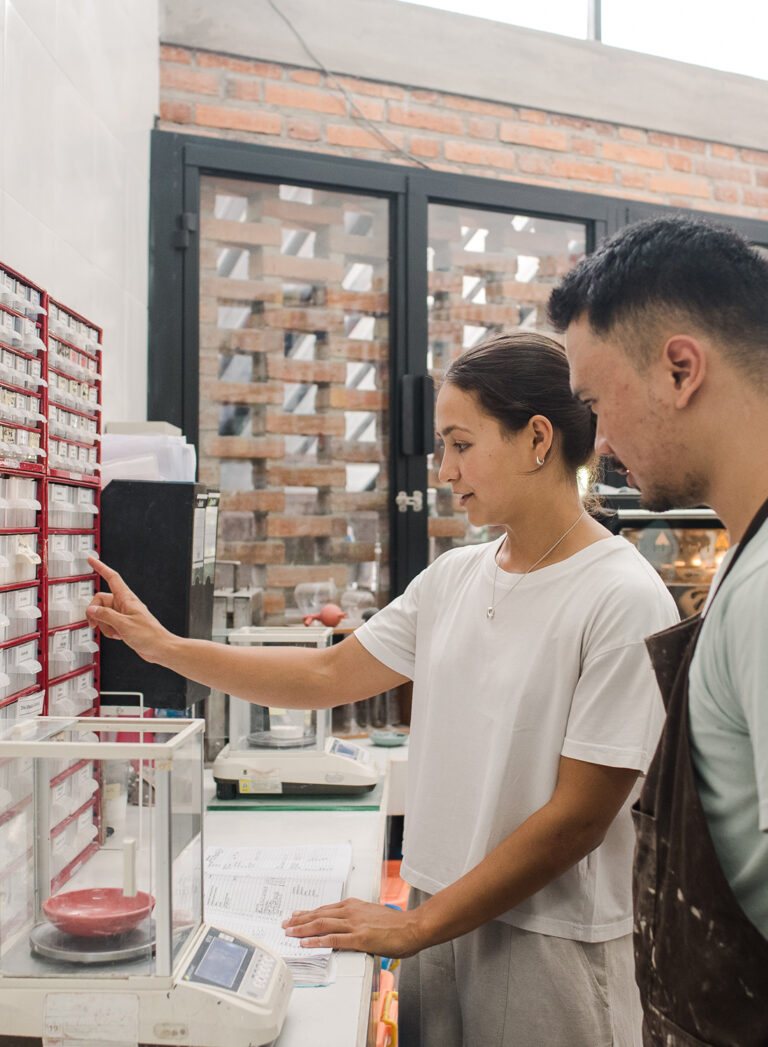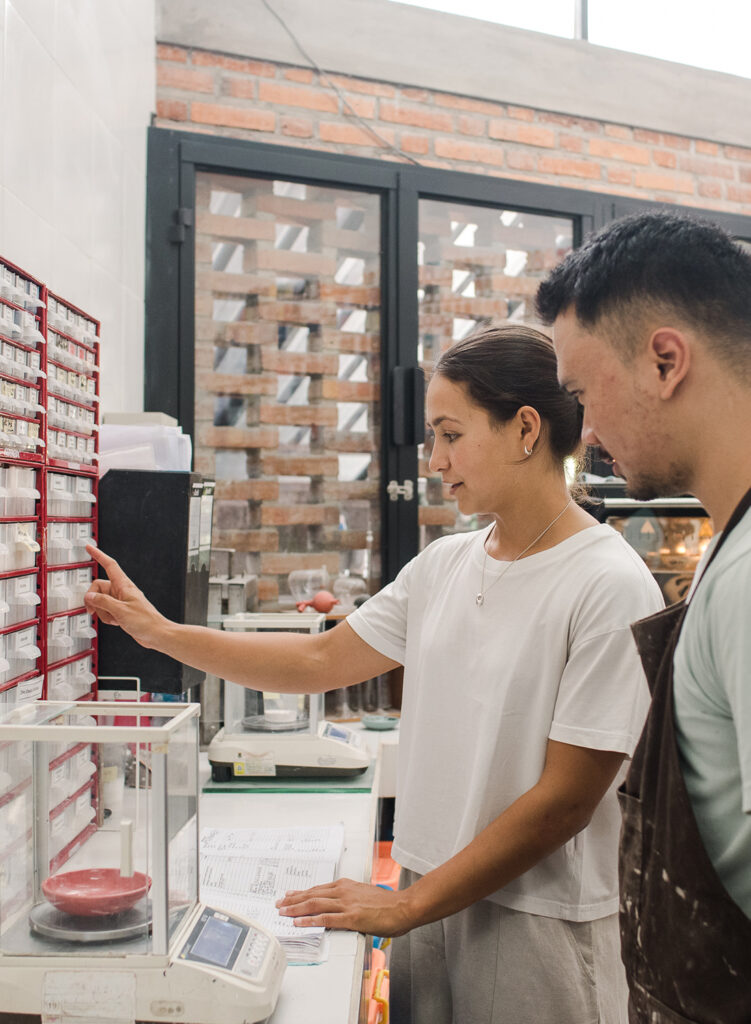 "Transparency is key in responsible material sourcing."
THE CIRCULAR CERAMIC TABLEWARE RANGE IS MADE FROM 75% TO 100% WASTE MATERIALS. CAN YOU ELABORATE ON THE TYPES OF WASTE MATERIALS YOU INCORPORATE AND THE INNOVATIVE TECHNIQUES YOU USE TO REPURPOSE THEM?
"The clay body is completely reclaimed, sourced from Kevala's wastewater system. The glaze incorporates post-consumer glass waste collected from Bali's rivers, stone slurry obtained from marble and granite factories, and residue from Kevala's glaze production. Each material undergoes a distinct processing method to eliminate impurities and prepare it for seamless use in ceramic production."
SUSTAINABILITY IS A CORE THEME OF YOUR WORK. HOW DO YOU ENSURE THAT YOUR PRODUCTION PROCESS, FROM SOURCING MATERIALS TO MANUFACTURING, ALIGNS WITH SUSTAINABLE PRACTICES AND PRINCIPLES?
"Transparency is key in responsible material sourcing. This is why working closely with those who source or produce the waste materials we consume, eliminates any ecological and social concerns that I may have. Evaluating the infrastructure of the factory has also allowed us to identify the areas that we could improve, such as our water consumption. In the near future we will be adopting water recycling and harvesting methods to reduce our consumption of fresh water."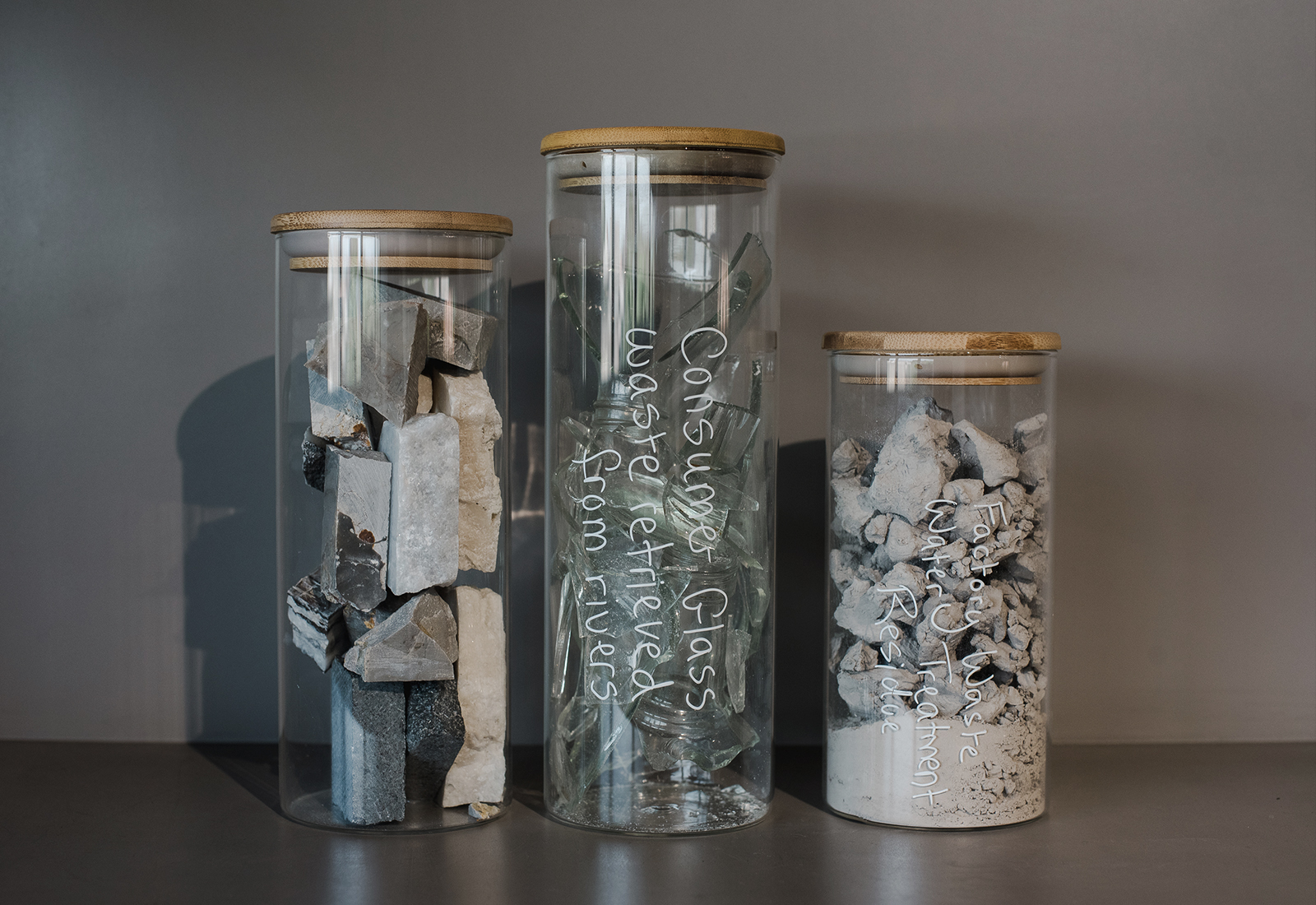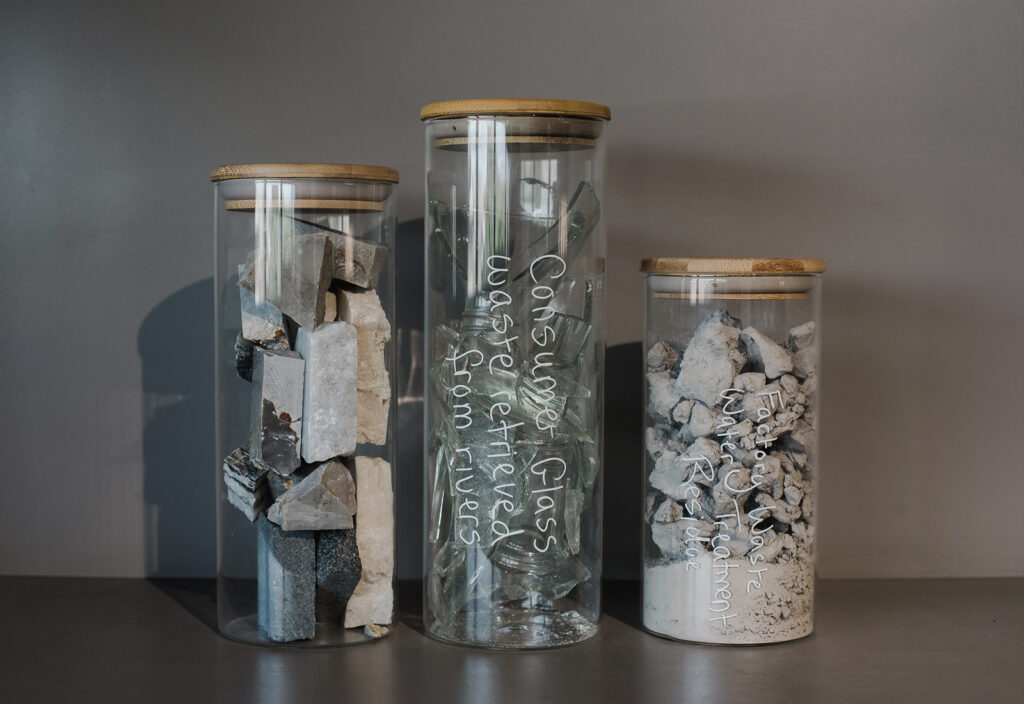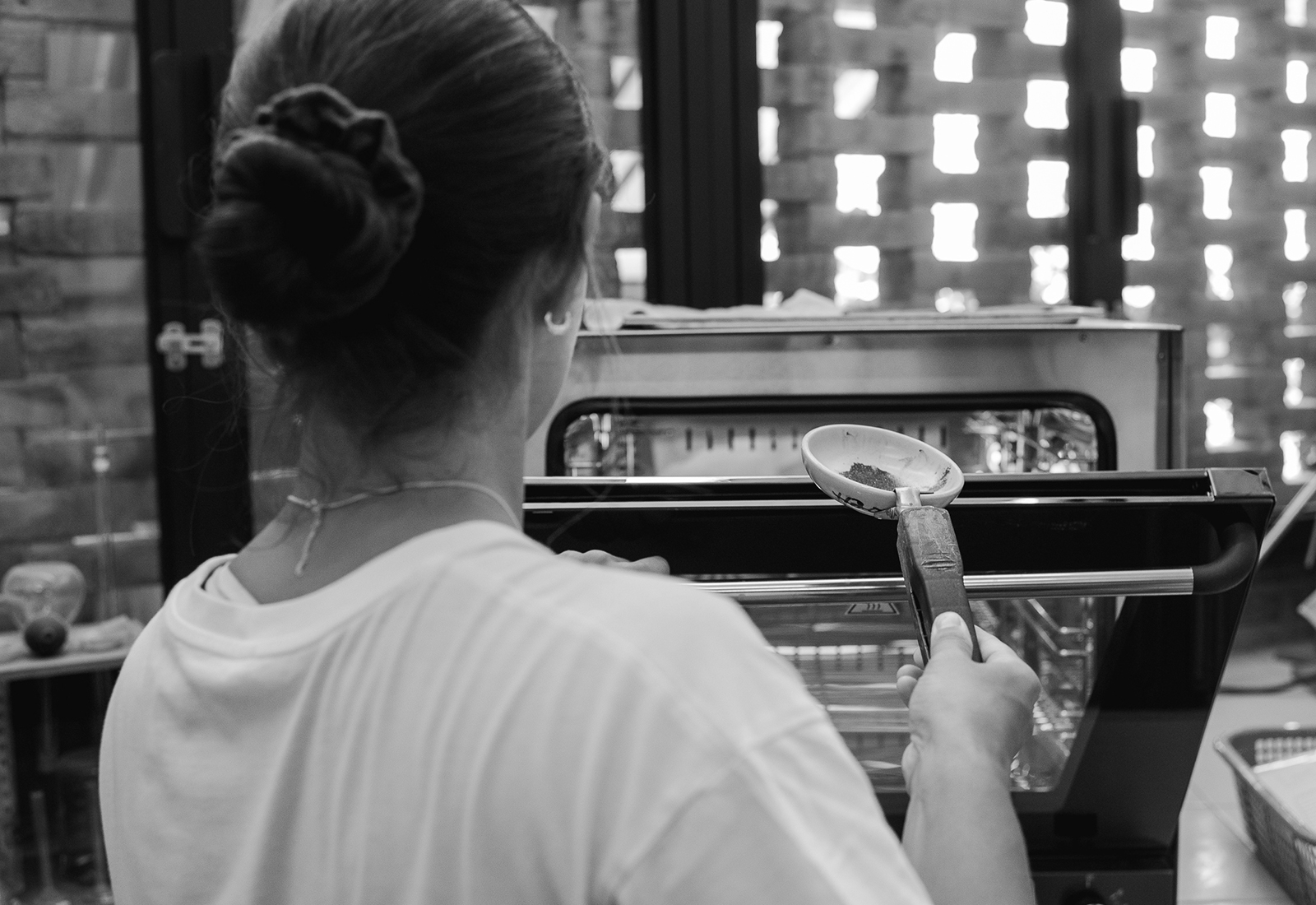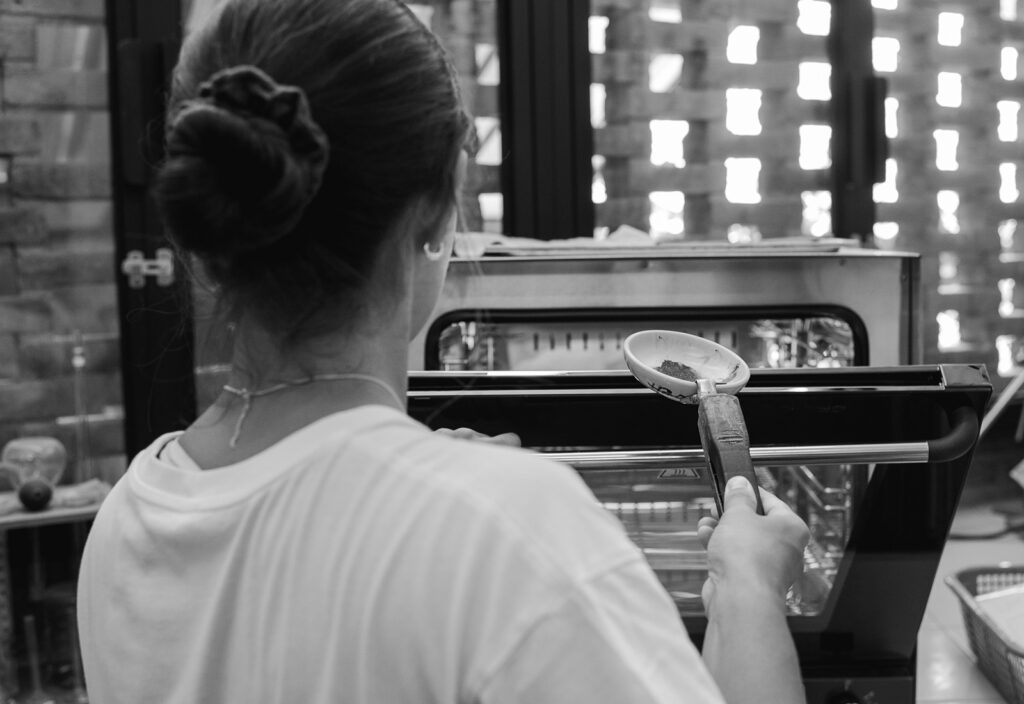 WHAT IMPACT DO YOU HOPE TO MAKE BY INTRODUCING THESE SUSTAINABLE TABLEWARE PIECES, BOTH ENVIRONMENTALLY AND WITHIN THE CERAMIC INDUSTRY?
"My goal is to steer ceramic producers away from depending on virgin minerals obtained through mining or quarrying. By promoting the exploration of local waste streams and making use of locally available resources, we aim to divert more waste away from landfills."
SOME OF YOUR WORK HAS BEEN EXHIBITED GLOBALLY. CAN YOU SHARE SOME OF THE MOST MEMORABLE RESPONSES AND FEEDBACK YOU'VE RECEIVED FROM AUDIENCES AROUND THE WORLD? 
"The publication of my open-source book, outlining my methods, has allowed me to connect with a community of like-minded ceramicists who share the same goals. The conversations I engage in with these individuals are incredibly valuable; they are where ideas are born, and solutions are developed. This sense of community and collaboration boosts my confidence in addressing a significant industry, knowing that numerous individuals have already achieved success and continue to innovate with more solutions."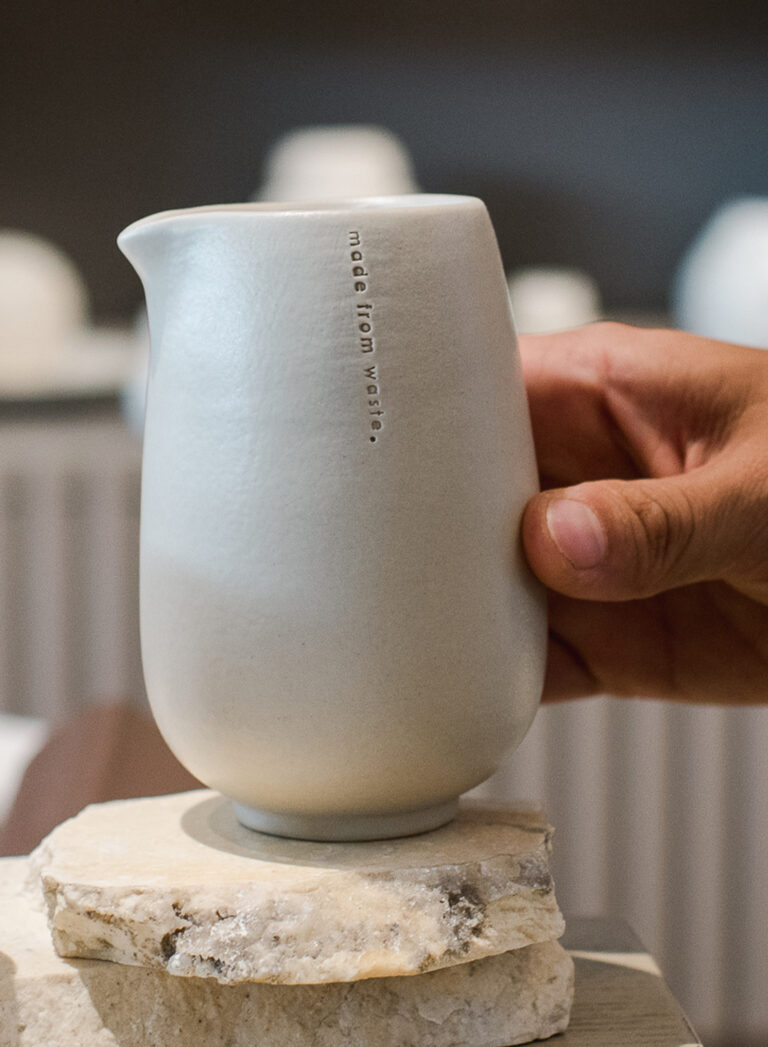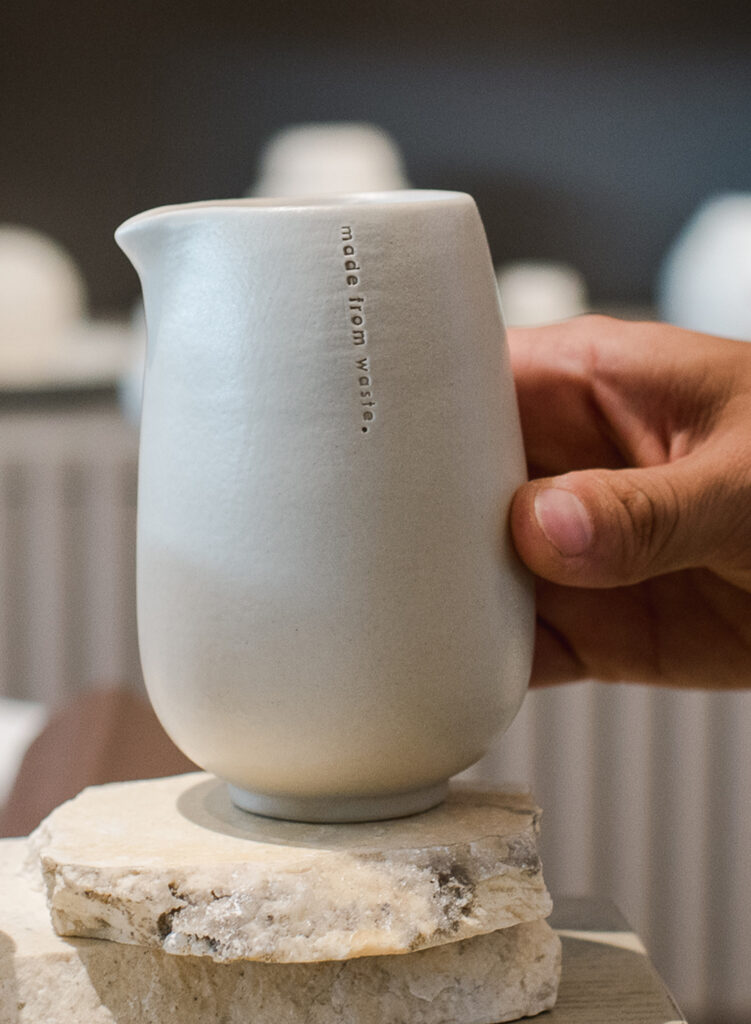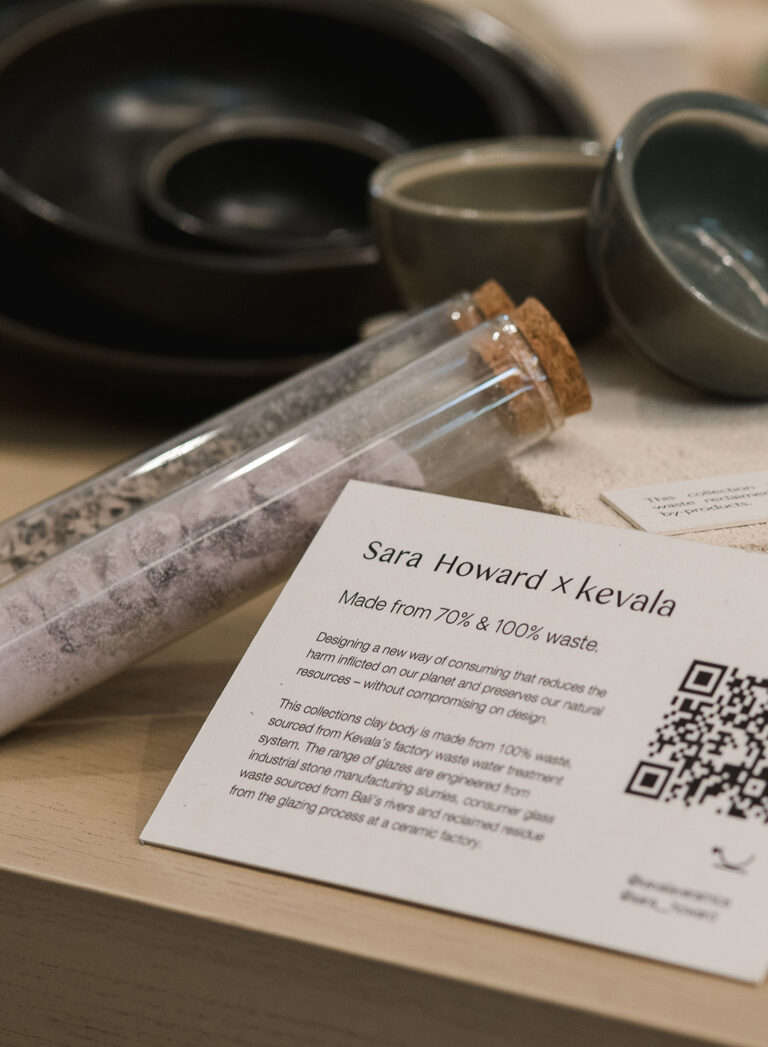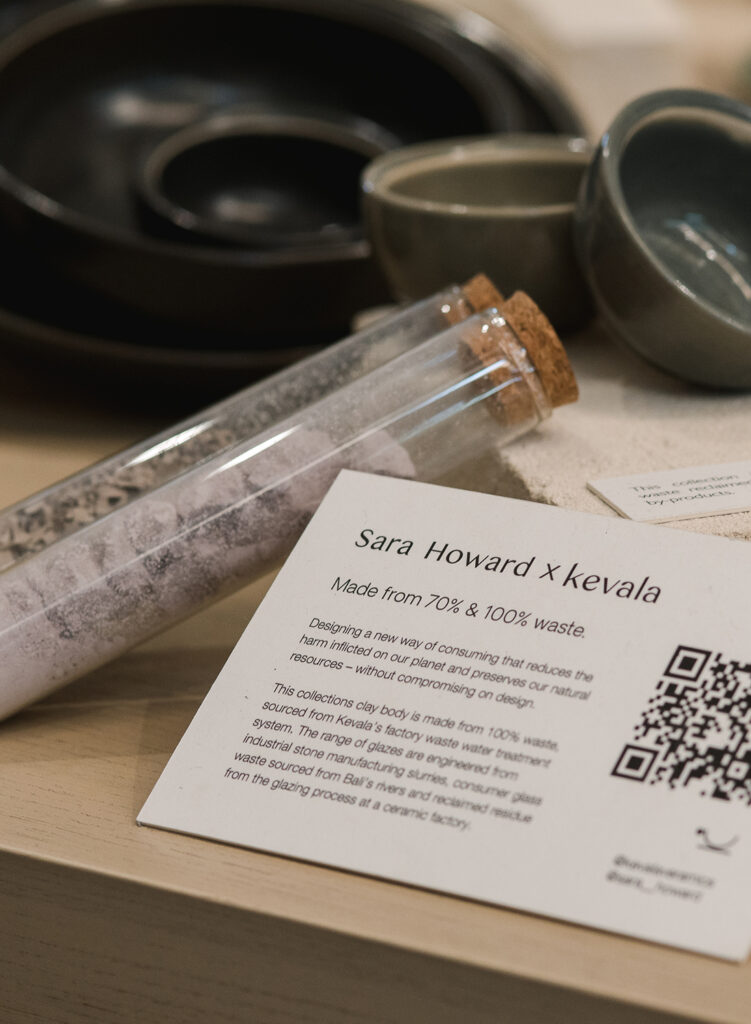 DESIGN AESTHETICS OFTEN PLAY A CRUCIAL ROLE IN CONSUMER CHOICES. HOW DO YOU BALANCE THE SUSTAINABLE ASPECTS OF YOUR COLLECTIONS WITH APPEALING DESIGN, AND WHAT CHALLENGES HAVE YOU FACED IN THIS REGARD? 
"Within my practice, the one aspect that I have complete control of is the form. I choose to design with durability in mind, to prevent the possibility of end of life. The finish of the glaze is more or less determined by the waste stream.
In some cases where the waste material varies with each reclamation, we have 'seasonal glazes' which are limited in stock. The clean and bold forms of the collection allow it to seamlessly compliment any interior, making this product range suitable for a wide audience."
WHAT ARE YOUR FUTURE PLANS FOR THE CIRCULAR CERAMICS? ARE THERE ANY UPCOMING PROJECT OR INNOVATION YOU WOULD LIKE TO SHARE? 
"Scaling up represents a significant achievement for both myself and Kevala, something I wasn't even certain would be feasible when embarking on this journey. With the infrastructure now in place to operate more responsibly, there are numerous opportunities for us to accomplish even more and close various loops. It feels like we are just at the beginning."