Paramatex: Transforming
Bali's Textile Industry
Paramatex was established in the thriving years of Bali, Indonesia, in 2006, with a vision to provide access to a wide array of quality fabrics for all types of markets. As a retailer and wholesaler, the company's mission is to create value for others while continuously seeking opportunities for improvement and collaboration to push the boundaries of design and innovation even further.
"Our vision of sustainability in the textile industry is centered around the idea of fashion as a means to promote environmental sustainability and social responsibility. When we work with this vision in mind, we are doing more than just creating beautiful garments; we are contributing to the creation of a more sustainable world."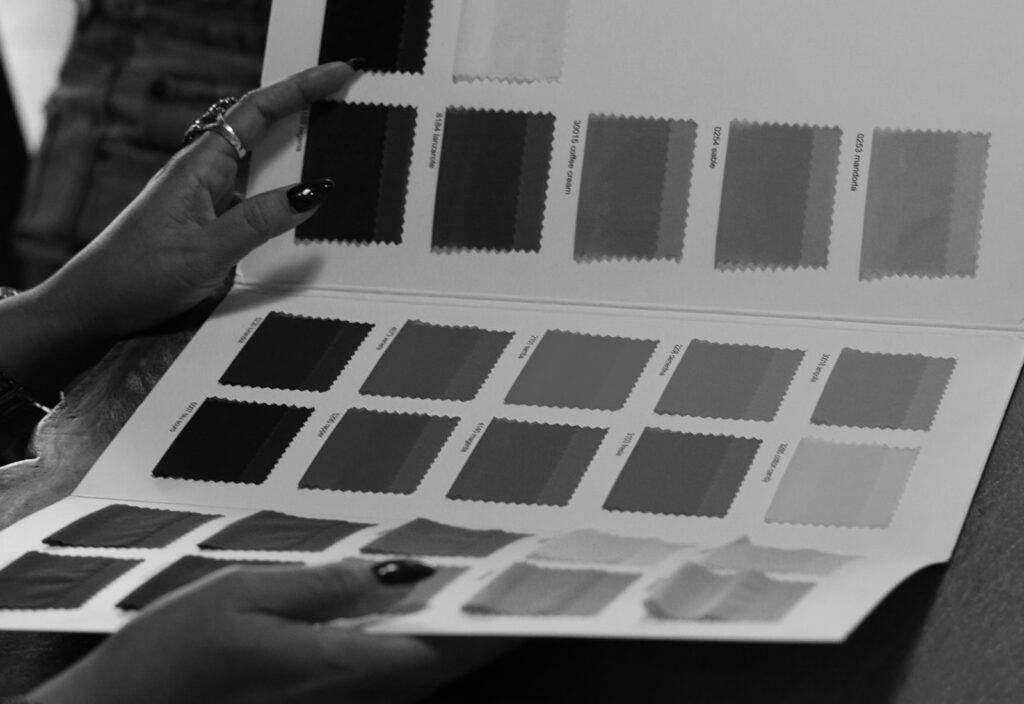 COMMITMENT 1
Sustainable Management
By documenting and implementing a clear sustainability plan, Paramatex and its team are demonstrating their commitment to the environment and their communities.
COMMITMENT 2
Cultural Interaction & Heritage
By incorporating authentic elements of traditional culture in their operations, Paramatex is committed to celebrating and preserving Bali's local cultural heritage.
COMMITMENT 3
Sustainable & Local Sourcing
By giving priority to sustainable, local, Fairtrade, organic and/ or recycled produce, Paramatex is emitting less carbon emissions while celebrating the local economy.
COMMITMENT 4
Equal & Local Employment
By giving equal opportunities to local residents including management positions, Paramatex is promoting diversity and elevating employees engagement.
COMMITMENT 5
Staff Engagement
By engaging their staff in the  implementation of the company's sustainability goals, Paramatex is increasing sustainability knowledge, competence and action.
COMMITMENT 6
No Single Use Plastic
By not using single use plastics, Paramatex is minimizing by millions the amount of plastic ending up in the streets, in the rivers and in the ocean. 
COMMITMENT 7
Energy Conservation
By using equipment and practices to conserve energy, Paramatex is contributing to reduce the demand for carbon-intensive power plants which in turn benefits the environment by reducing carbon dioxide emissions.
COMMITMENT 8
Biodiversity Conservation
By actively supporting, protecting, and promoting biodiversity, Paramatex is contributing to ecosystem productivity and improving the life support system for our planet. 
COMMITMENT 9
Community Support
By supporting their local community through various ways, Paramatex is offering jobs, providing goods, services, and financial support to their community.
COMMITMENT 10
Guest Awareness
By providing accurate and transparent communication regarding the company's sustainable practices and goals, Paramatex is helping guests make better purchase decisions.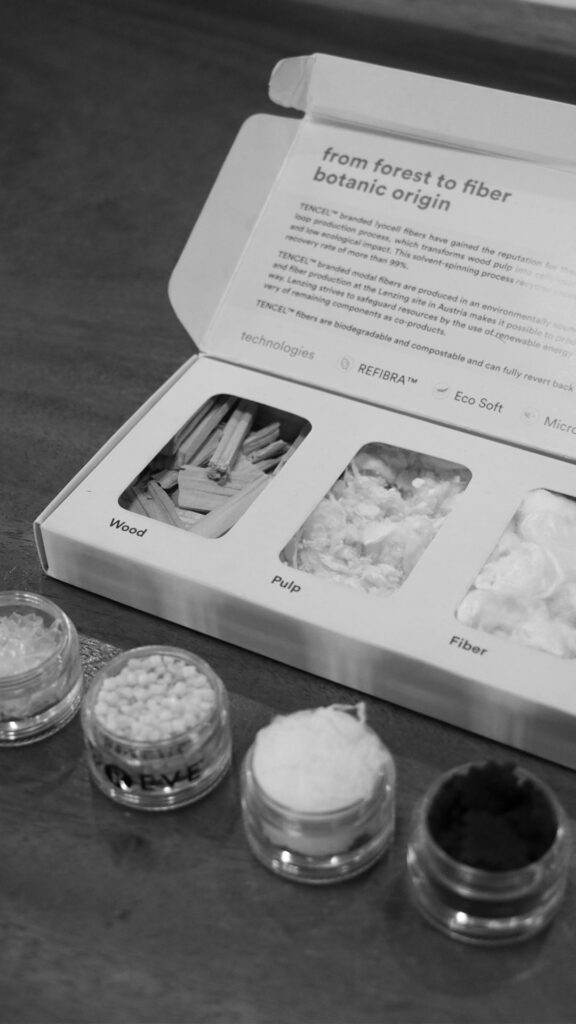 Meet Chris Rianto,
Founder of Paramatex
WHAT IS YOUR COMPANY'S SUSTAINABLE VALUES IN THE TEXTILE INDUSTRY?
"The textile and fashion industry has long been recognized as one of the major contributors to environmental pollution. However, we believe there are ways to transform the textile industry into a more responsible and environmentally friendly sector.
We aim to make sustainable fabrics accessible to as many people as possible, ensuring that everyone can access and utilize sustainable materials, not just the major fashion brands. Additionally, we educate consumers about choosing sustainable options through the use of clothing tags and by collaborating exclusively with suppliers who have achieved certification in line with global manufacturing standards. This approach promotes compliance and ethical business practices among industry players."
WHAT CERTIFICATIONS DOES PARAMATEX HOLD TO VALIDATE THE SUSTAINABILITY CLAIMS OF YOUR FABRIC?
"Transparency is a cornerstone of our business. When it comes to sourcing, we require our mill suppliers to hold the Oeko-Tex Standard 100 certification. This certification guarantees that our fabrics are free of toxic chemicals. As for our eco-friendly fabric offerings, we provide certifications from GOTS (Global Organic Textile Standard), OCS (Organic Content Standard), and GRS (Global Recycled Standard)."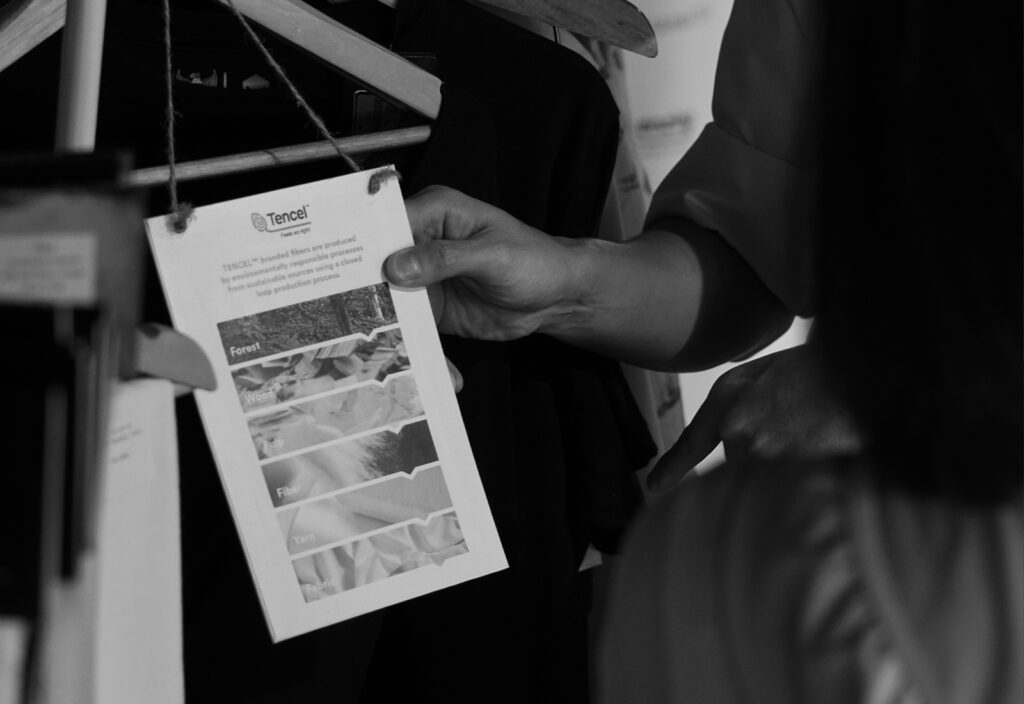 "We go a step further by striving to offer sustainable fabric options that not only match but surpass the quality of their conventional counterparts."
WHAT TYPES OF SUSTAINABLE FABRICS THAT PARAMATEX OFFERS AND WHAT IS THEIR KEY ENVIRONMENTAL BENEFITS? 
"We offer Organic Cotton, Lenzing Fibers, Tencel Lyocell, Recycled Polyester, Recycled Nylon, and Naia (cellulose acetate fiber sourced from wood pulp obtained from renewable resources). All of these options offer environmental benefits when compared to their non-sustainable counterparts.
Organic cotton, unlike conventional cotton farming, doesn't involve the use of chemicals, fertilizers, or pesticides. Lenzing fiber is biodegradable and sourced from renewable pulp, with a closed-loop production process that reuses material waste generated during production for additional products. Recycled polyester and recycled nylon transform consumer and industrial waste into wearable fashion, reducing the reliance on virgin polyester and nylon derived from fossil fuel resources."
HOW DO YOUR SUSTAINABLE FABRIC COMPARE IN TERMS OF QUALITY, PERFORMANCE, AND DURABILITY TO CONVENTIONAL  FABRICS?
"Our sustainable portfolio meets the same quality standards and durability as conventional fabrics. In fact, we go a step further by striving to offer sustainable fabric options that not only match but surpass the quality of their conventional counterparts. This is our way of encouraging more people to choose sustainable fashion."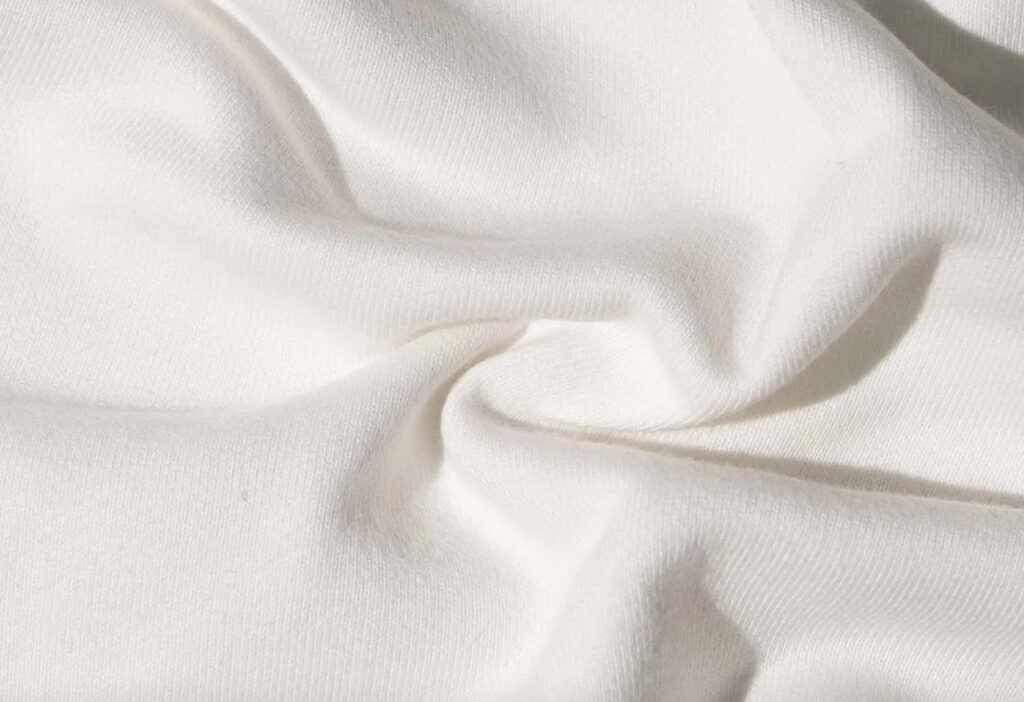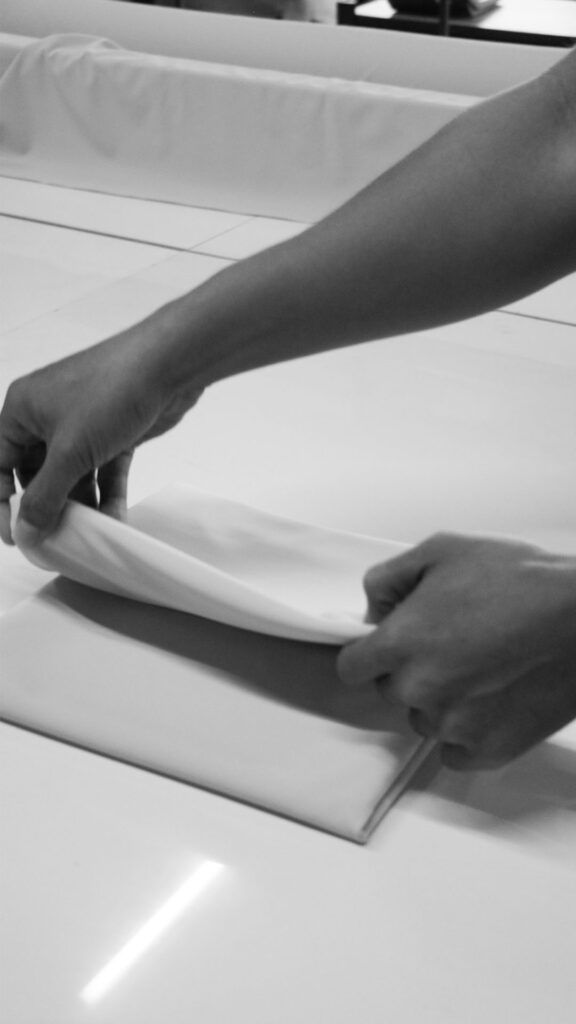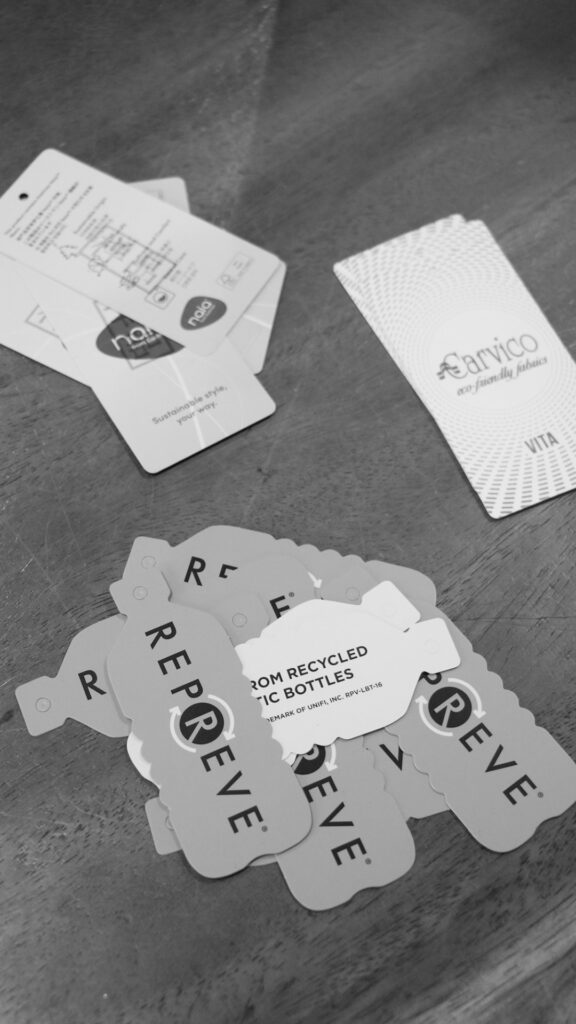 "People don't purchase what they don't comprehend. By bridging the information gap through product knowledge and supply chain transparency, we educate them about our sustainable fabrics."
WHAT KIND OF INNOVATIVE OR CUTTING-EDGE SUSTAINABLE FABRIC MATERIALS PARAMATEX HAS SOURCED AND DISTRIBUTED? 
"We are one of the first textile suppliers to promote Repreve recycled polyester in the Bali market. While there are other recycled polyester options available, we prefer Repreve for its transparency, which allows consumers to trace the origins of their clothing materials.
Late last year, we introduced Naia fiber to the Indonesian market. Naia, a product by Eastman, is a cellulose acetate fiber made from wood pulp sourced from certified and sustainably managed forests. It is produced through a low-impact and closed-loop manufacturing process where solvents are recycled back into the system for reuse. Naia fiber is biodegradable and compostable. Fabrics made with Naia possess desirable properties for fashion, including softness, durability, moisture management, and ease of care. Designers benefit from the production advantage of being able to print on Naia using a heat-transfer process, which is simpler compared to conventional printing processes. It requires only heat and no water, resulting in minimal waste. You can print from just 1 meter, allowing for just-in-time production that eliminates wasteful stock and ensures fast lead times."
HOW DO YOU WORK WITH DESIGNERS AND BRANDS TO ENSURE THEY UNDERSTAND THE SUSTAINABILITY ASPECTS OF THE FABRIC YOU SUPPLY?
"People don't purchase what they don't comprehend. By bridging the information gap through product knowledge and supply chain transparency, we educate them about our sustainable fabrics.
Promoting sustainable fabrics is an ongoing journey that demands continuous learning and adaptation. Staying informed and being open to innovation are essential for positioning us ahead of the curve and making a positive impact."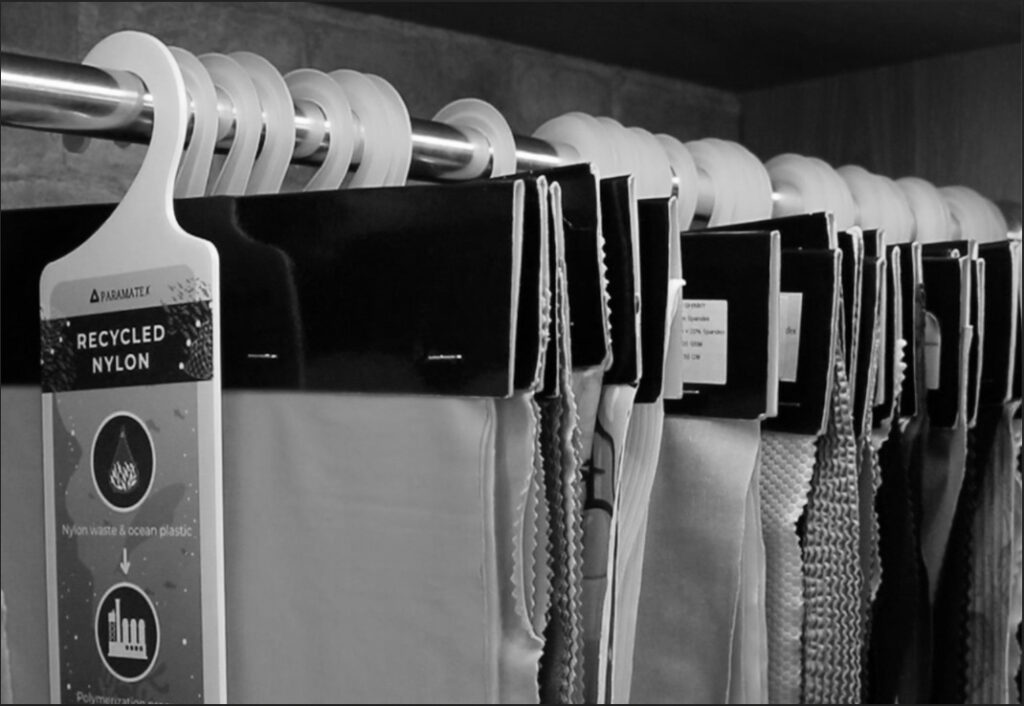 WHAT COLLABORATIONS PARAMATEX HAS ENGAGED TO PROMOTE SUSTAINABLE TEXTILES AND PRATICES? 
"Paramatex hosts an annual event called BFN – Bali Fashion Network. The event focuses on Innovation, Sustainability, and Networking, and we extend invitations to our network of suppliers and customers. In November of last year, we held the event at the Trans Resort Hotel, with over 200 attendees from the fashion industry. We also invited major industry players, including Lenzing and Naia by Eastman, both renowned for their leadership in sustainable textile innovation, to present, educate, and network with our customers."
WHAT ARE THE CHALLENGES IN MAINTAINING SUSTAINABLE PRACTICES IN THE TEXTILE INDUSTRY?
"There are a few challenges. Issues such as higher costs compared to conventional materials; many sustainable fabrics are more expensive than traditional fabrics, which can make them less appealing to some consumers. Limited accessibility for consumers; currently, there are no universal definitions for sustainable fabrics, making it difficult for consumers to determine what they are buying."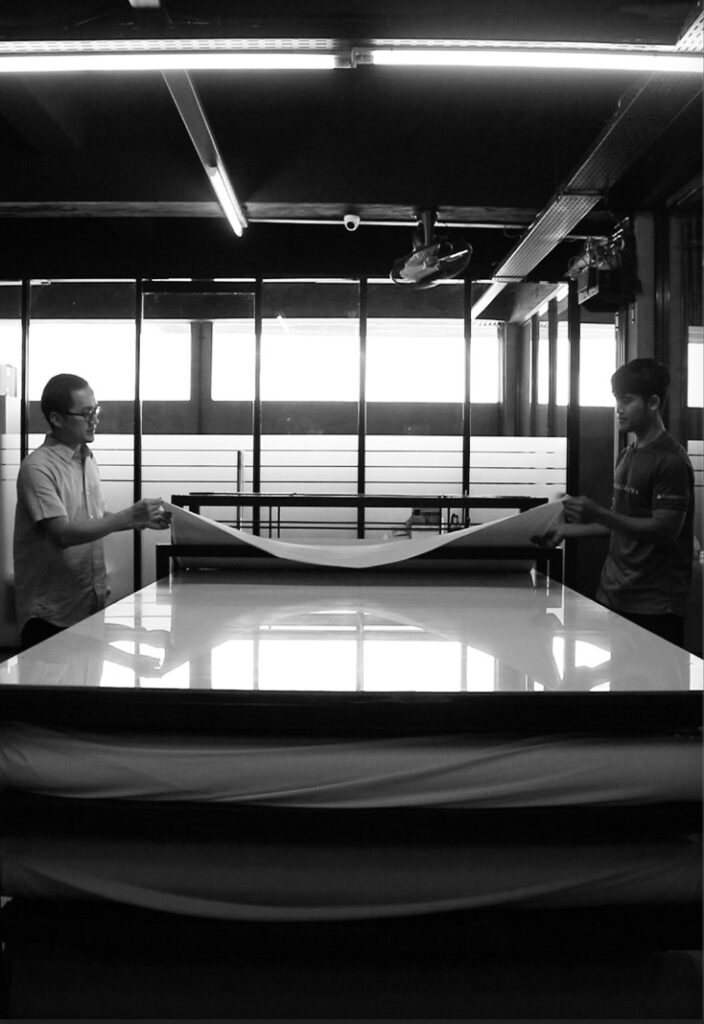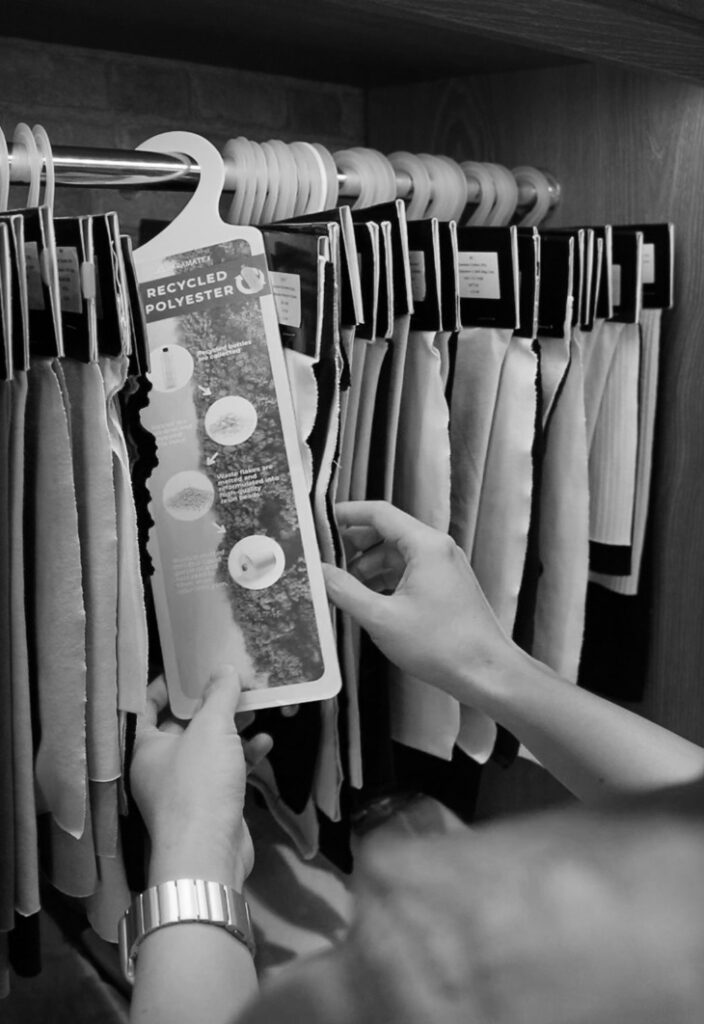 "By bringing sustainable fabrics closer to the market and making them accessible to everyone, we believe we are advancing our sustainability vision"
WHAT IS THE POSITIVE IMPACT OF YOUR SUSTAINABLE FABRICS?
"Through innovation and technological advancement, most fabrics have better quality compared to 20-30 years ago. Improved shrinkage resistance and greater durability make our clothing last longer, reducing overconsumption. The availability of more biodegradable textiles means less landfill waste. The reduced use of pesticides, thanks to the growing popularity of organic farming, promotes healthier soil. As the quality of our land and water improves, so does the quality of human life, leading to longer lifespans. Natural resources are preserved for future generations.
By bringing sustainable fabrics closer to the market and making them accessible to everyone, whether they work in the fashion industry or not, we believe we are advancing our sustainability vision. We are beginning to see local businesses in various sectors, including hotels, restaurants, cafes, and sports clubs, expressing interest in incorporating our sustainable materials, such as employee uniforms. Through our network within the local fashion community, we can assist anyone who wishes to produce sustainable clothing."
WHAT ADVICE OR INSIGHTS WOULD YOU GIVE TO DESIGNERS, BRANDS, OR CONSUMERS WHO ARE LOOKING TO MAKE MORE SUSTAINABLE FABRIC CHOICES?
"Sourcing sustainable fabrics is a complex yet essential task for any forward-thinking fashion designer. It's crucial to source responsibly by looking for certifications such as GOTS or GRS to ensure that the fabric meets specific environmental and social criteria. Building strong relationships with fabric mills and manufacturers committed to sustainability is a wise investment. These relationships provide a deeper understanding of the materials, their production processes, and their environmental impact. Attending trade shows and events focused on sustainable textiles is another excellent resource. These events offer insights into the latest innovations in sustainable fabrics and provide an opportunity for direct conversations with suppliers."