Faithfull: Continually investing time & resources in doing better and greater.
A vision to inspire women around the world to live well-travelled and inspiring lives.
"At the core of Faithfull is a well-designed, thoughtfully produced piece which evokes a sense of summer. Our products are socially-responsibly created with our local artisans and supply chain.We care deeply about our people and our planet, so we're continually investing our time and resources in doing better and being greater. From our manufacturing choices and supply chains to our internal culture, employee benefits and charitable giving, we want to share some of what we've done, what we currently do, and why."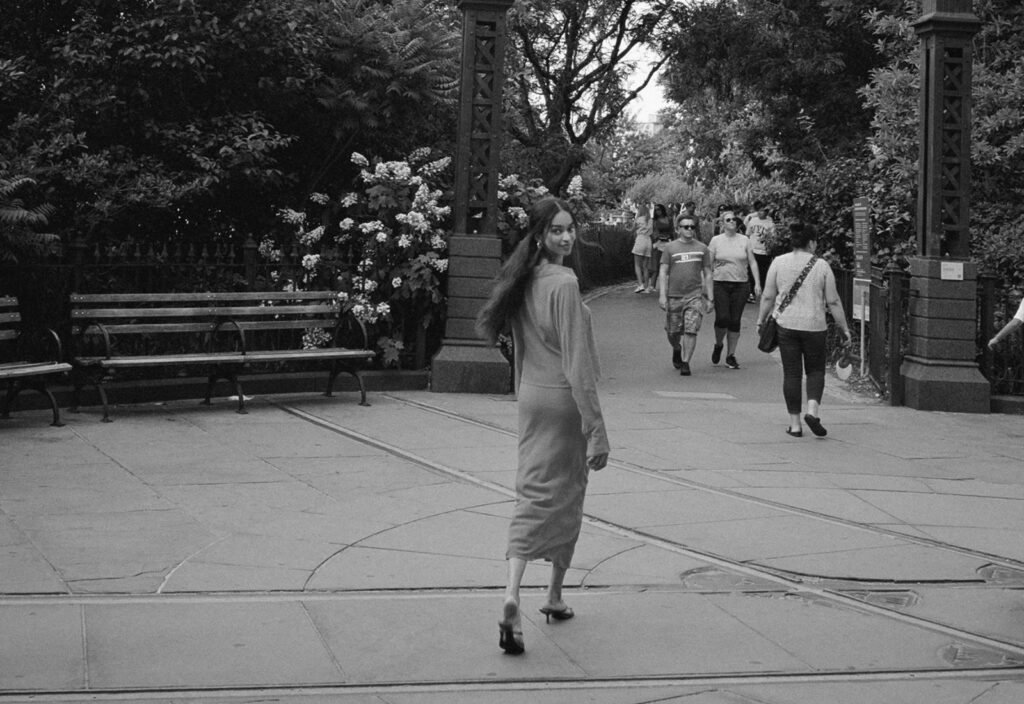 COMMITMENT 1
Sustainable Management
By documenting and implementing a clear sustainability plan, Faithfull The Brand is demonstrating their commitment to the environment and their communities.
COMMITMENT 2
Sustainable Building & Design
By designing clean and functional buildings & products, Faithfull The Brand is minimizing the use of resources, unnecessary waste, and harmful emissions.
COMMITMENT 3
Cultural Interaction & Heritage
By incorporating authentic elements of traditional culture in their operations, Faithfull The Brand is committed to celebrating and preserving Bali's local cultural heritage.
COMMITMENT 4
Sustainable & Local Sourcing
By giving priority to sustainable, local, Fairtrade, organic and/ or recycled produce, Faithfull The Brand is emitting less carbon emissions while celebrating the local economy.
COMMITMENT 5
Equal & Local Employment
By giving equal opportunities to local residents including management positions, Faithfull The Brand is promoting diversity and elevating employees engagement.
COMMITMENT 6
Staff Engagement
By engaging their staff in the  implementation of the company's sustainability goals, Faithfull The Brand is increasing sustainability knowledge, competence and action.
COMMITMENT 7
Waste Management
By having a clear waste management plan in place with actions to reduce, separate and reuse / recycle waste, Faithfull The Brand is not only minimizing the amount of waste in Bali; the brand is also leading the example to their employees and customers.
COMMITMENT 8
Sustainable Packaging
By using sustainable, natural, recycled and/or biodegradable packaging, Faithfull The Brand is significantly reducing their environmental impact.
COMMITMENT 9
Biodiversity Conservation
By actively supporting, protecting, and promoting biodiversity, Faithfull The Brand is contributing to ecosystem productivity and improving the life support system for our planet. 
COMMITMENT 10
Community Support
By supporting their local community through various ways, Faithfull The Brand is offering jobs, providing goods, services, and financial support to their community.
COMMITMENT 14
Consumer Awareness
By providing accurate and transparent communication regarding the company's sustainable practices and goals, Faithfull The Brand is helping consumers make better purchase decisions.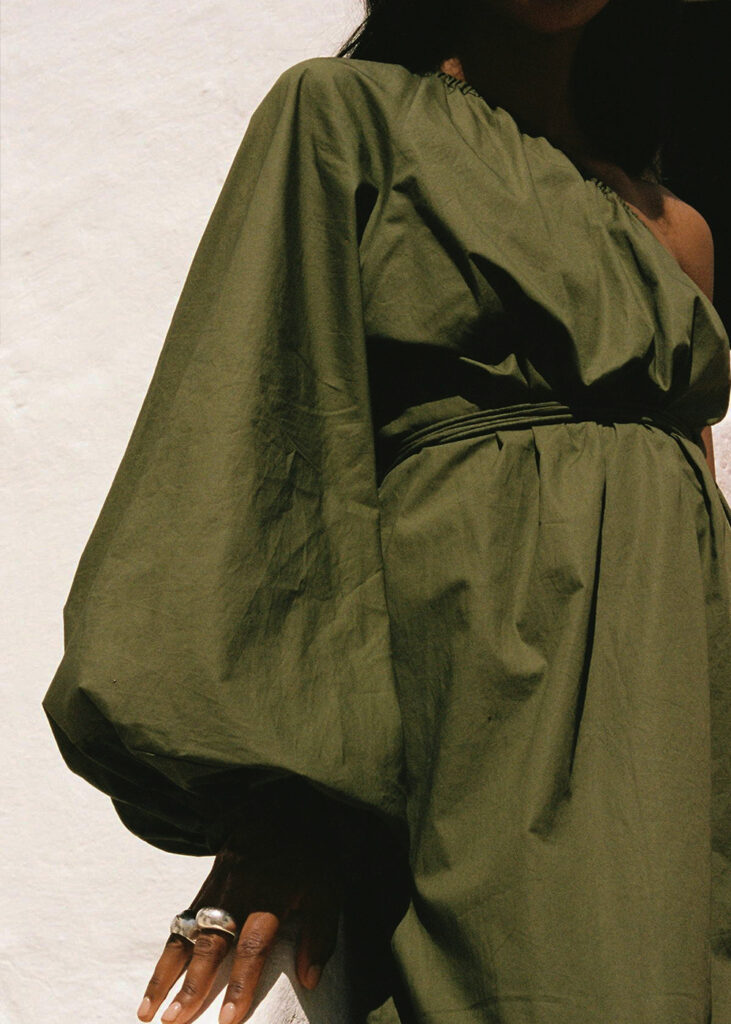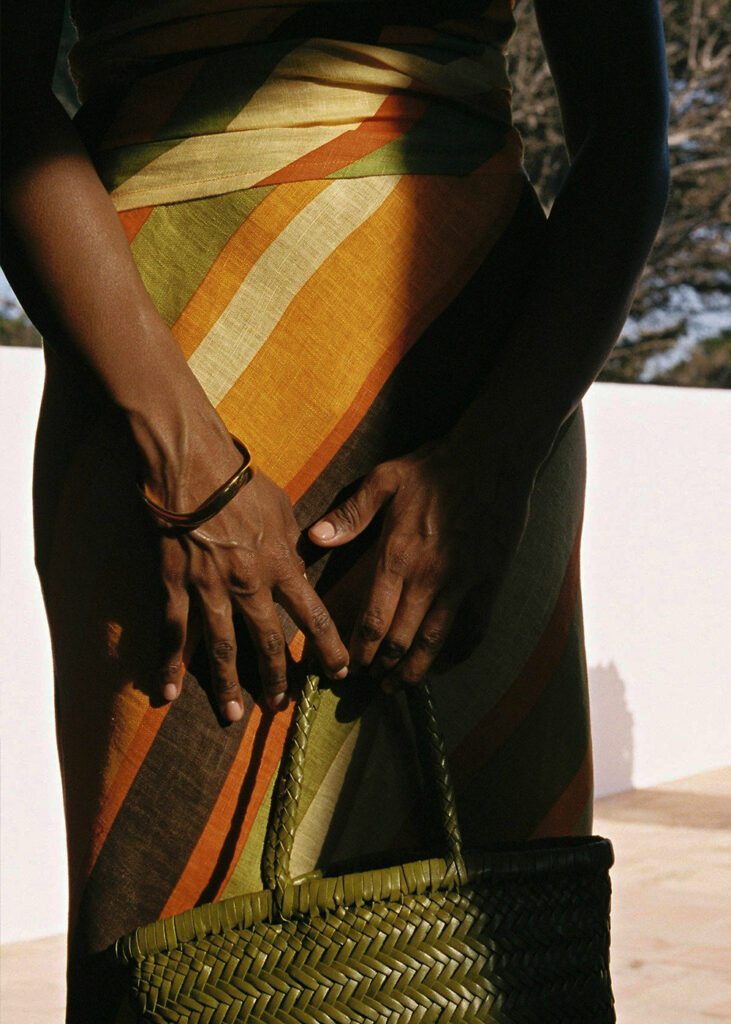 "Working with more than
1000 artisans across Bali,
we are proud supporters of
local manufacturing and
preserving the artisanal skills
of Indonesia."
SUSTAINABILITY MANAGEMENT
"Faithfull the Brand is extremely proud to be a certified B Corporation, based on our commitment to our community, our conscious business practices, and our pledge to be a force for good. From conception, co-directors, Sarah-Jane Abrahams and Helle Them-Enger sought Bali's best manufacturers to create their hand-made garments, and have continued to live and work closely with their local community ever since. At the heart of the brand are thoughtfully produced designs that evoke a sense of summer and a spirit of travel."
SUSTAINABLE DESIGN 
"Working with more than 1000 artisans across Bali, we are proud supporters of local manufacturing and preserving the artisanal skills of Indonesia. Their expertise is integral to the design and execution of our collections. As all Faithfull products are handmade from beginning to end, this craftsmanship is part of the DNA of our brand."
SUSTAINABLE & SOURCING
"Faithfull uses certified fabrications and chooses fibres with lower environmental impact. We have full visibility on our entire supply chain, from end to end, and want you to, also. Our materials include: EUROPEAN FLAX YARN – certified European flax fibres, LENZINGTM ECOVEROTM fibres – produced using pulp, which is derived from certified renewable wood sources, FSC CERTIFIED FIBRES, TENCELTM Lyocell fibres – extracted from sustainably grown and sourced wood," ECONYL® regenerated nylon.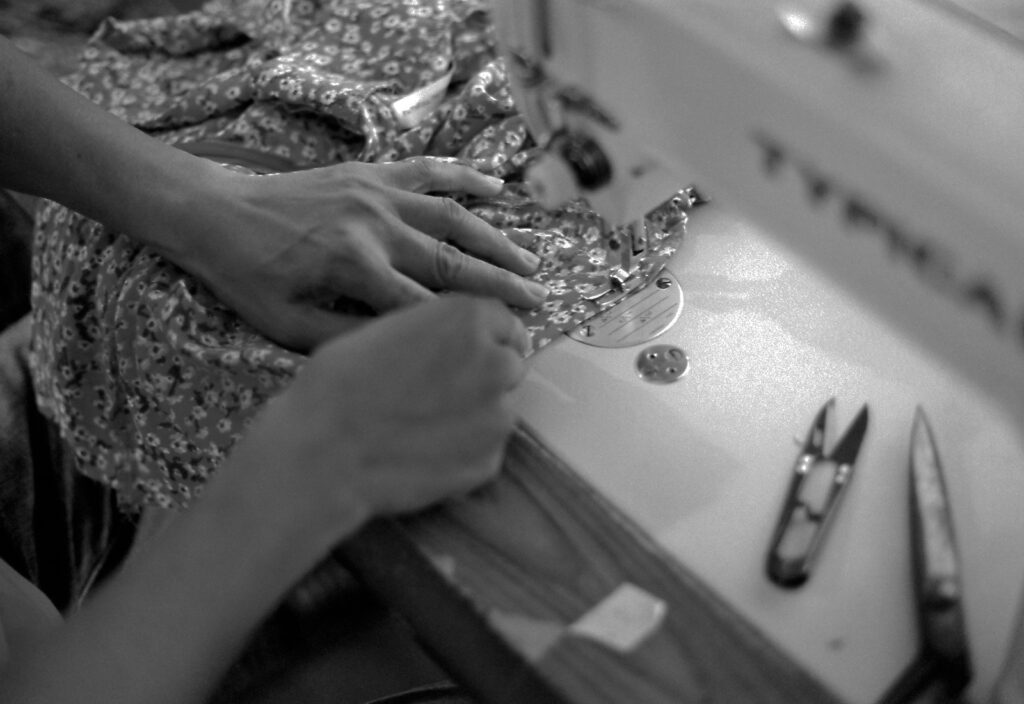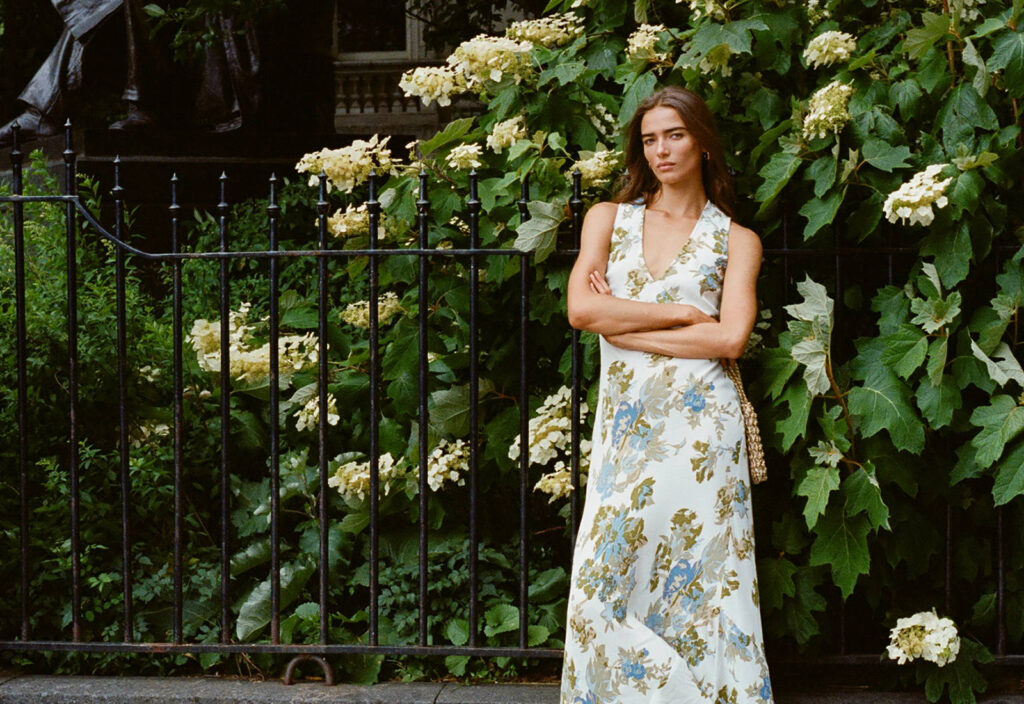 WASTE MANAGEMENT
"We practice recycling and minimise wastage within our offices in Bali, Indonesia and Sydney, Australia. At our HQ in Bali, we have partnered up with the recycling organisation, ecoBali, to implement recycling procedures and more environmentally friendly practices, through team training workshops. Our team members are provided with a durable, reusable water bottle with fresh, clean water dispensers available throughout the company headquarters.
From 2020, our suppliers and makers no longer deliver goods to our head office in plastic, we have produced self-fabric protective bags for goods to be delivered between offices."
SUSTAINABLE PACKAGING
"Packaging is always going to add extra impact, but we want Faithfull's to be as minimal as possible, which is why our polybags used for apparel protection, are made from cassava starch (also known as tapioca) and are completely biodegradable. Our eCommerce mailers are derived from corn starch, making them compostable. Faithfull chooses to use PEFC and FSC certified paper for the use of our hangtags attached to our products, which come from PEFC and FSC certified sustainably managed forests.
We produce all Ecommerce seasonal tote bags by repurposing aged fabric to reduce wastage and offer our customers a reusable Faithfull tote bag."
BIODIVERSITY CONSERVATION
"As well as partnering with established NGO's, we like to get involved with grass-roots organisations. For Earth Day in 2021, we donated 100% of our online sales to Trees4Trees, which planted 15,600 trees across Indonesia. Trees4Trees is a non-profit foundation based in Indonesia that focuses on renewing the environment and empowering local communities through reforestation and education."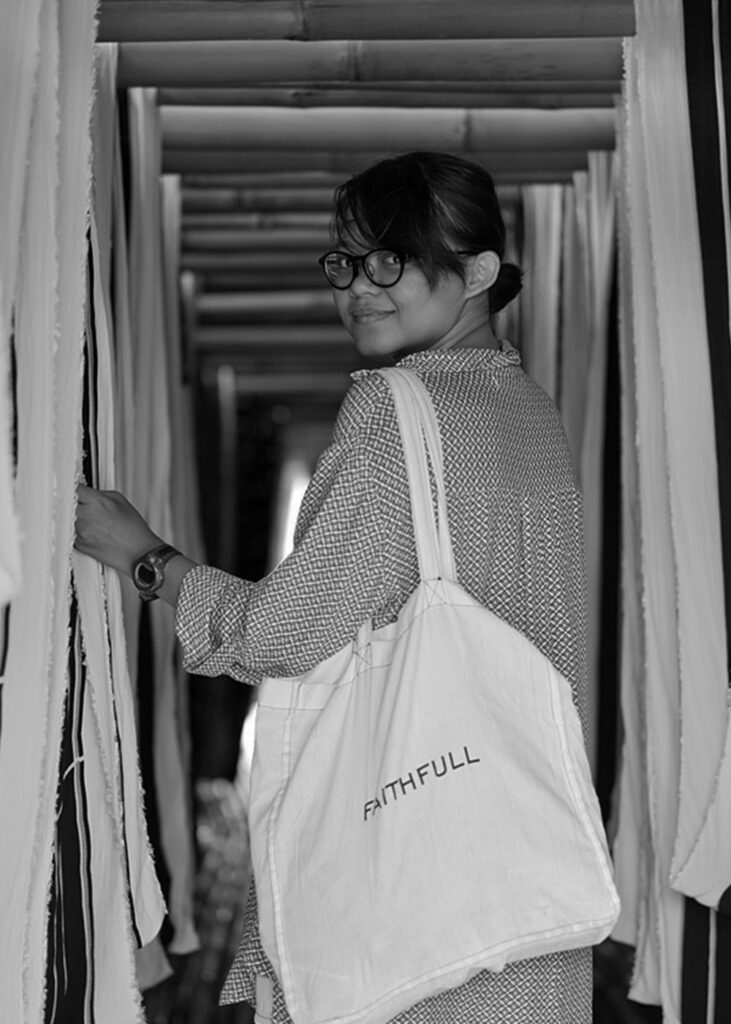 COMMUNITY SUPPORT
"We pay all our 100+ employees, in Indonesia and Australia, above national minimum wage, along with additional benefits, such as daily lunch boxes, office yoga, and healthcare for every team member and their families. We also offer microfinancing to all employees. We also provide a safe and healthy working environment for all our employees.
We provide training programs – both internally and externally – enabling us to employ local individuals who may have no previous experience or skills specific to their role but are eager to learn. As well as professional education, we are also committed to supporting our team's personal development through a range of holistic courses.
Community investment has been a major part of Faithfull's mission from the beginning. Over the years, we have provided financial and managerial assistance to local businesses to support their growth, in conjunction with our own. As Faithfull continues to grow, our ongoing goal is to see these small, independent factories, and the people working within them, prosper even further."