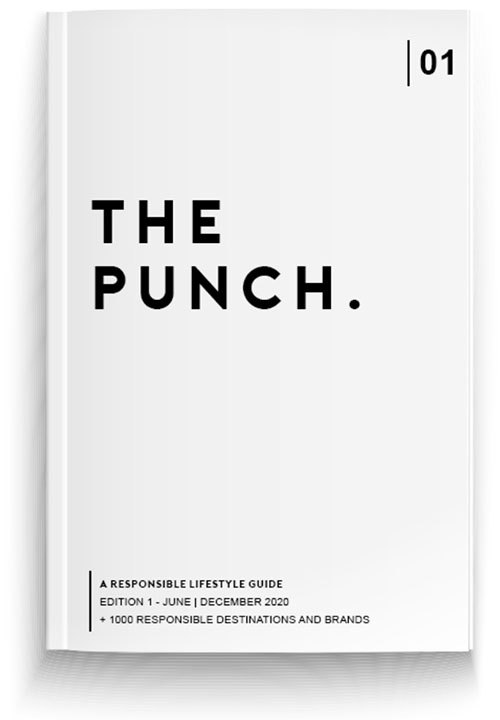 A bi-annual publication at the forefront of an emerging movement exploring and expanding the intersection between sustainability and conscious consumerism.
A conscious living guide for the post-2020 woman.
The Punch explores the power of a global community by promoting committed and responsible brands to a global customer base and positions these brands alongside thousands of other 'best-inclass' brands.
We partner with incredible humans that carry storytelling skills and fine design eye to engage broader audiences with bigger-picture ideas.
The upcoming first global edition of The Punch – launching in June 2021– is all about empowering women, their lifestyles, their values, their emotions and their dreams; a bi-annual publication dedicated to empowering women's true value to preserve our planet through a new lifestyle and unique shopping experience.
Become a member & join the first global responsible lifestyle guide
Launching June 2021