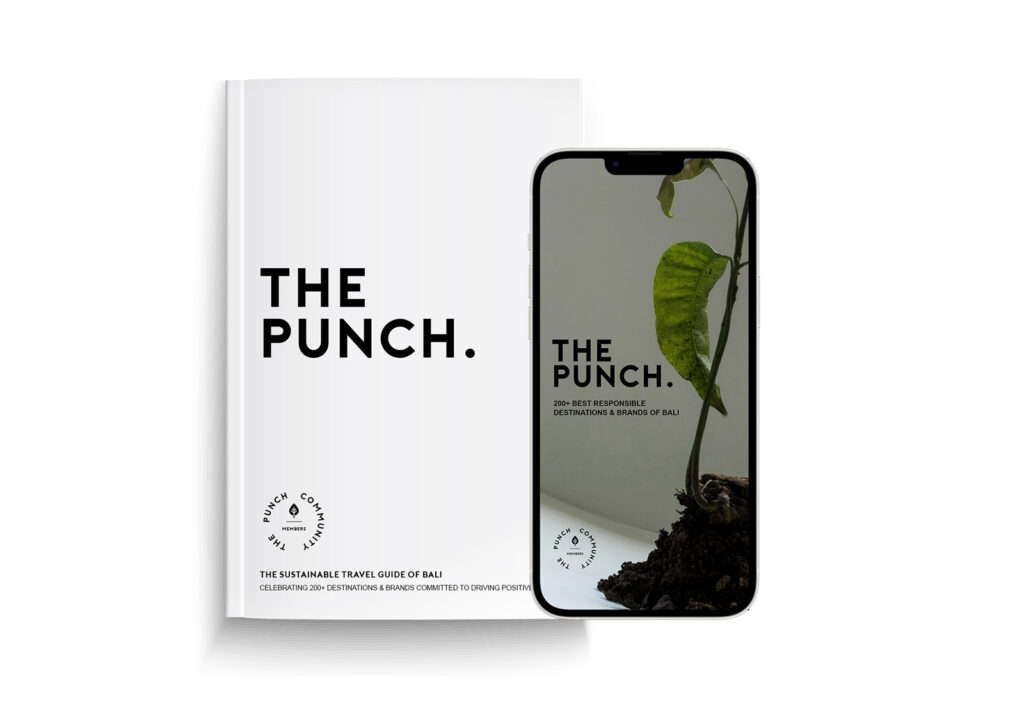 The Punch Bali Travel e-Guide
200+ Best Responsible Destinations & Brands of Bali.
Covering all tourism stakeholders of Bali, Indonesia – from hotels, restaurants and bars, beach clubs to spas and stores, The Punch Guide highlights the sustainable efforts and positive impact of the most relevant places to visit and shop.

156 PAGES OF EXCLUSIVE CONTENT
The Punch Guide is designed to help you create your dream vacation in Bali. Discover our unique curation of the best things to see and do following our suggested itineraries and practical information. 

200+ BEST RESPONSIBLE DESTINATIONS
From hotels, cafés, restaurants & bars, beach clubs to spas and stores, explore the best responsible destinations to visit & brands to shop in Bali. We highlight the sustainable efforts, values and positive impact of each business listed. 

We take you behind the scenes to learn about the stories of businesses and people that have achieve simple & impressive goals. Be inspired by their sustainability insights, solutions and tools through a complete glossary.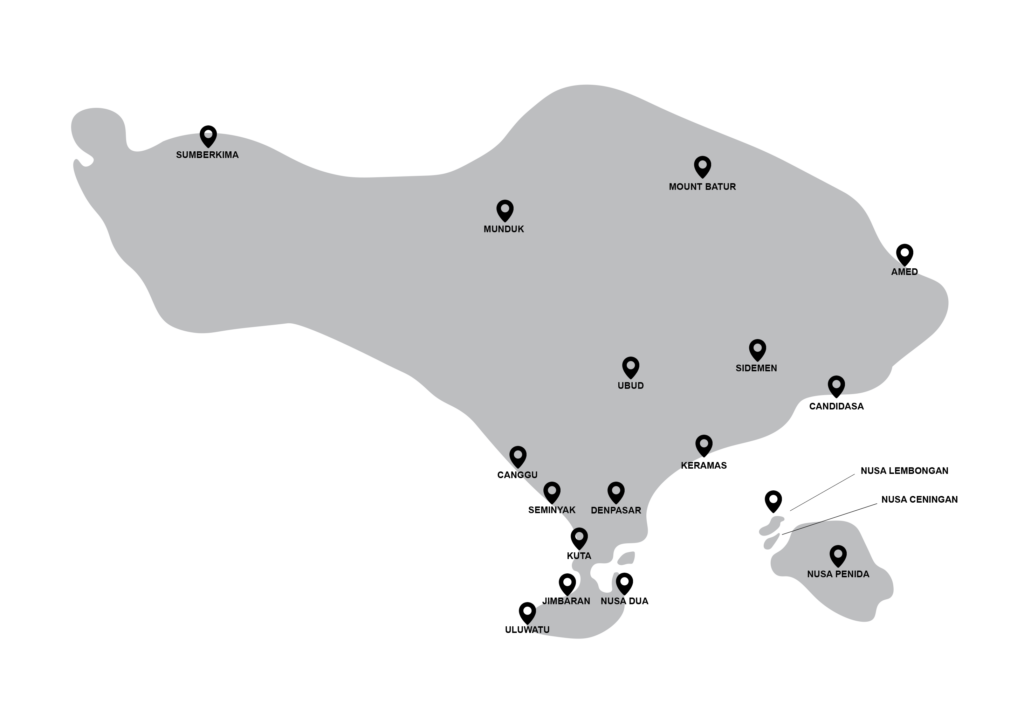 "A Fascinating Community Movement Giving Hope for the Future of Tourism."
Best 200+ Responsible Hospitality Businesses of Bali.
Through a unique curation, extraordinary stories, interviews and sustainability insights, The Punch takes you behind the scene to experience a new kind of travel and celebrate incredible businesses that are achieving sustainability through creativity and innovation in Bali, Indonesia.
"In the central highlands near Ubud, we invite you to an intimate hideaway nestled between two rivers. We strive to minimize our impact on the environment and are proud to be recognised as a responsible tourism operator."
"Our energy comes largely from solar. We return water in the water table by sponsoring the building of recharge wells. Our food waste is minimized, and we largely use materials that can be recycled and composted."
"As a brand, we recognise our responsibility to promote a slower approach to fashion. We produce each piece in limited quantities to preserve natural resources and avoid excess. Our ethos is simple, we stand for quality over quantity."
"We believe that our approach to sustainability has led us to a far better experience for the consumer. We do not want to be the people that deliver a sub-standard sustainable answer. We inspire creativity, balance and progress."
"At FaceDay, we believe treating yourself should not come at the expense of the environment. Our commitment began when constructing our flagship, where we reused existing materials from the renovation whenever possible."
"We value sustainability in our brand as much as we do in our daily lives. We source most of our products from trusted local suppliers to decrease carbon emission and footprints as well as use products that contains recycle materials."
"Our core team has been with us for many years growing in their positions and taking on higher positions every year. We encourage their growth and increase of knowledge as much as they seek their personal growth."