Telu at Four Seasons Jimbaran:
Sip, Support, and Celebrate Bali's Rich Heritage
At the heart of Four Seasons Jimbaran Bay lies 'Telu', a conscious cocktail bar that takes sustainability to new heights, redefining the art of mixology. Telu is a captivating haven for those seeking a unique and enriching bar experience, all while honoring the profound ties to Bali's cultural roots, natural surroundings, and its vibrant community. Its name, drawn from the Balinese word for "three," encapsulates the core ethos of TELU: the seamless interconnection and harmony among nature, people, and soul.
Choose from three thoughtfully curated series of eco-conscious cocktails and mocktails, where each sip blends flavor with a commitment to environmental responsibility and community welfare. Upon entering TELU, you'll be enveloped in a sensory journey amid the scents of fresh herbs, an open-air bar overlooking an herb garden, and even an arak cellar, revealing the art of sustainable mixology. What truly sets the bar apart is its dedication to giving back, with proceeds from your choices supporting three local charities.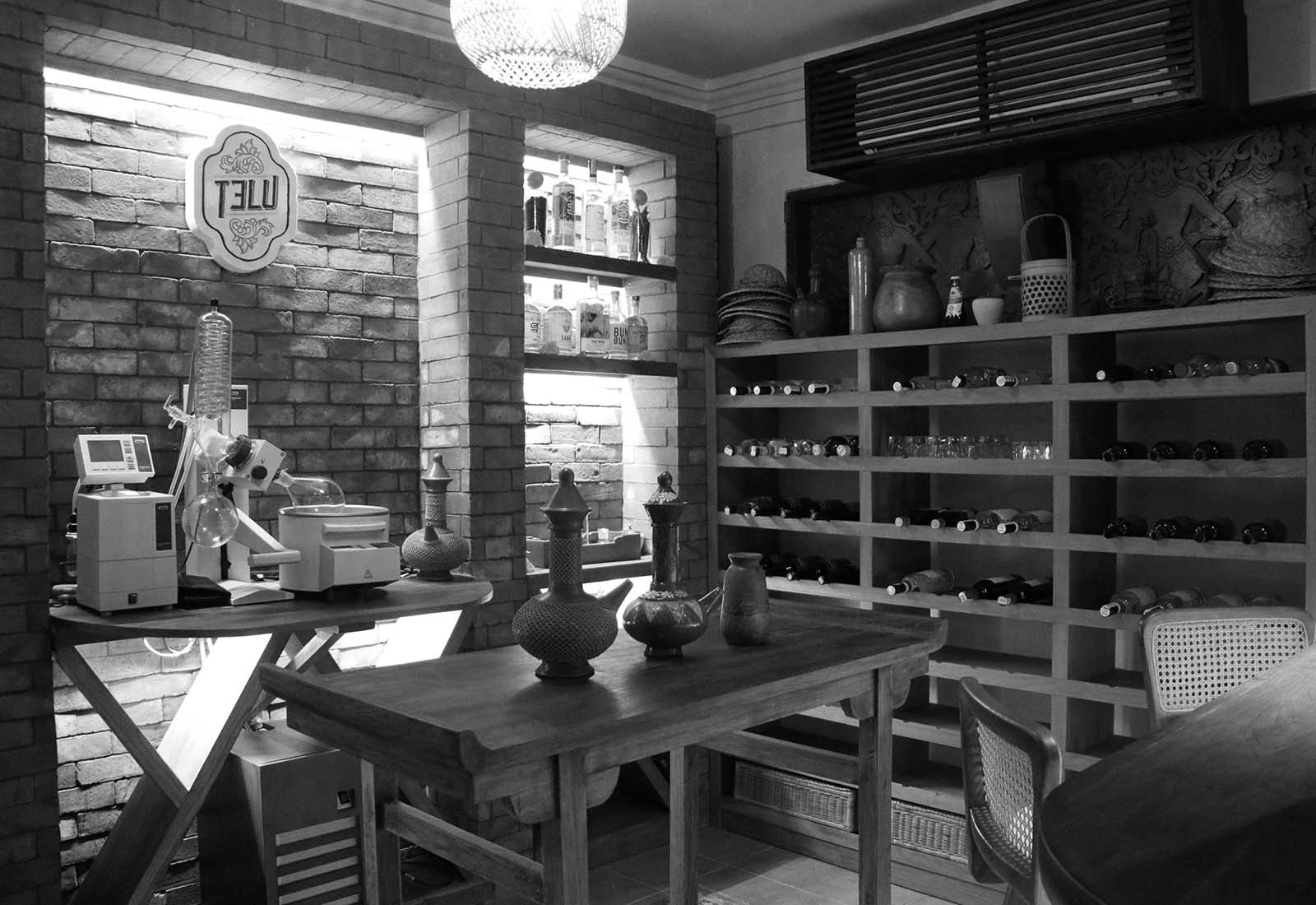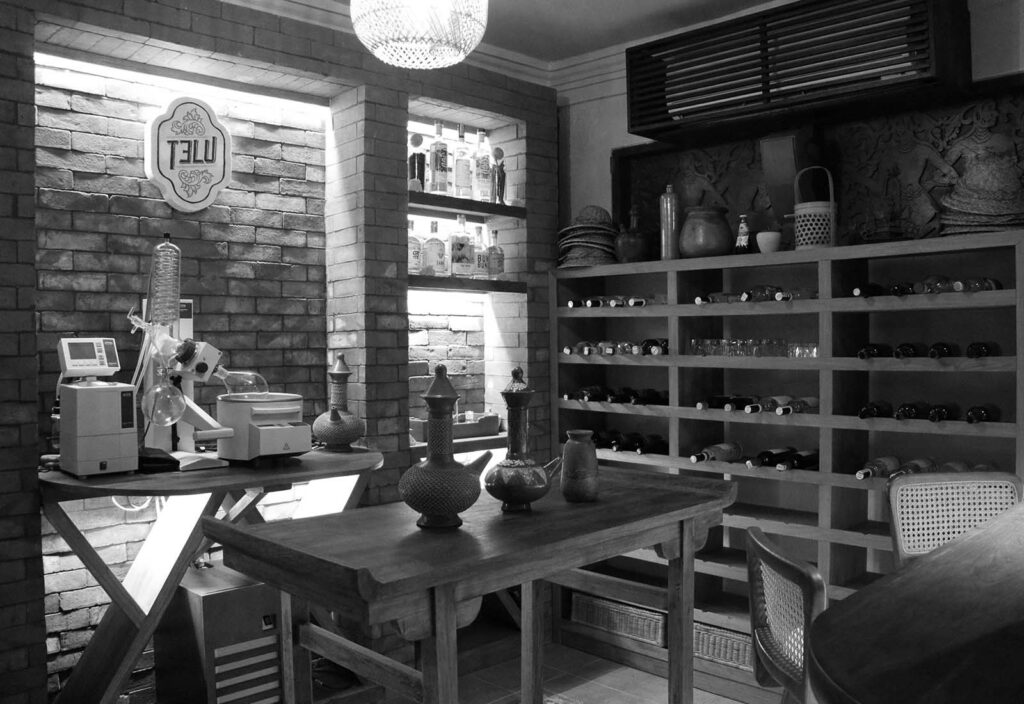 COMMITMENT 1
Sustainable Management
By documenting and implementing a clear sustainability plan, Four Seasons Jimbaran Bay and its team are demonstrating their commitment to the environment and their communities.
COMMITMENT 2
Sustainable Building & Design
By designing clean and functional buildings & products, Four Seasons Jimbaran Bay is minimizing the use of resources, unnecessary waste, and harmful emissions.
COMMITMENT 3
Cultural Interaction & Heritage
By incorporating authentic elements of traditional culture in their operations, Four Seasons Jimbaran Bay is committed to celebrating and preserving Bali's local cultural heritage.
COMMITMENT 4
Sustainable & Local Sourcing
By giving priority to sustainable, local, Fairtrade, organic and/ or recycled produce, Four Seasons Jimbaran Bay  is emitting less carbon emissions while celebrating the local economy.
COMMITMENT 5
Equal & Local Employment
By giving equal opportunities to local residents including management positions, Four Seasons Jimbaran Bay is promoting diversity and elevating employees engagement.
COMMITMENT 6
Staff Engagement
By engaging their staff in the  implementation of the company's sustainability goals, Four Seasons Jimbaran Bay is increasing sustainability knowledge, competence and action.
COMMITMENT 7
No Single Use Plastic
By not using single use plastics, Four Seasons Jimbaran Bay minimizing by millions the amount of plastic ending up in the streets, in the rivers and in the ocean. 
COMMITMENT 8
Waste Management
By having a clear waste management plan in place with actions to reduce, separate and reuse / recycle waste, Four Seasons Jimbaran Bay is not only minimizing the amount of waste in Bali; the brand is also leading the example to their employees and customers.
COMMITMENT 9
Sustainable Packaging
By using sustainable, natural, recycled and/or biodegradable packaging, Four Seasons Jimbaran Bay is significantly reducing their environmental impact.
COMMITMENT 10
Energy Conservation
By using equipment and practices to conserve energy, Four Seasons Jimbaran Bay is contributing to reduce the demand for carbon-intensive power plants which in turn benefits the environment by reducing carbon dioxide emissions.
COMMITMENT 11
Water Conservation
By using equipment and practices to conserve water, Four Seasons Jimbaran Bay is contributing to the well-being of the environment and their communities.
COMMITMENT 12
Biodiversity Conservation
By actively supporting, protecting, and promoting biodiversity, Four Seasons Jimbaran Bay  is contributing to ecosystem productivity and improving the life support system for our planet. 
COMMITMENT 13
Community Support
By supporting their local community through various ways, Four Seasons Jimbaran Bay is offering jobs, providing goods, services, and financial support to their community.
COMMITMENT 14
Accessibility for All
By having their site, activities and operations accessible for all, Four Seasons Jimbaran Bay is promoting equality and diversity in Bali. 
COMMITMENT 15
Guest Awareness
By providing accurate and transparent communication regarding the company's sustainable practices and goals, Four Seasons Jimbaran Bay is helping guests make better purchase decisions.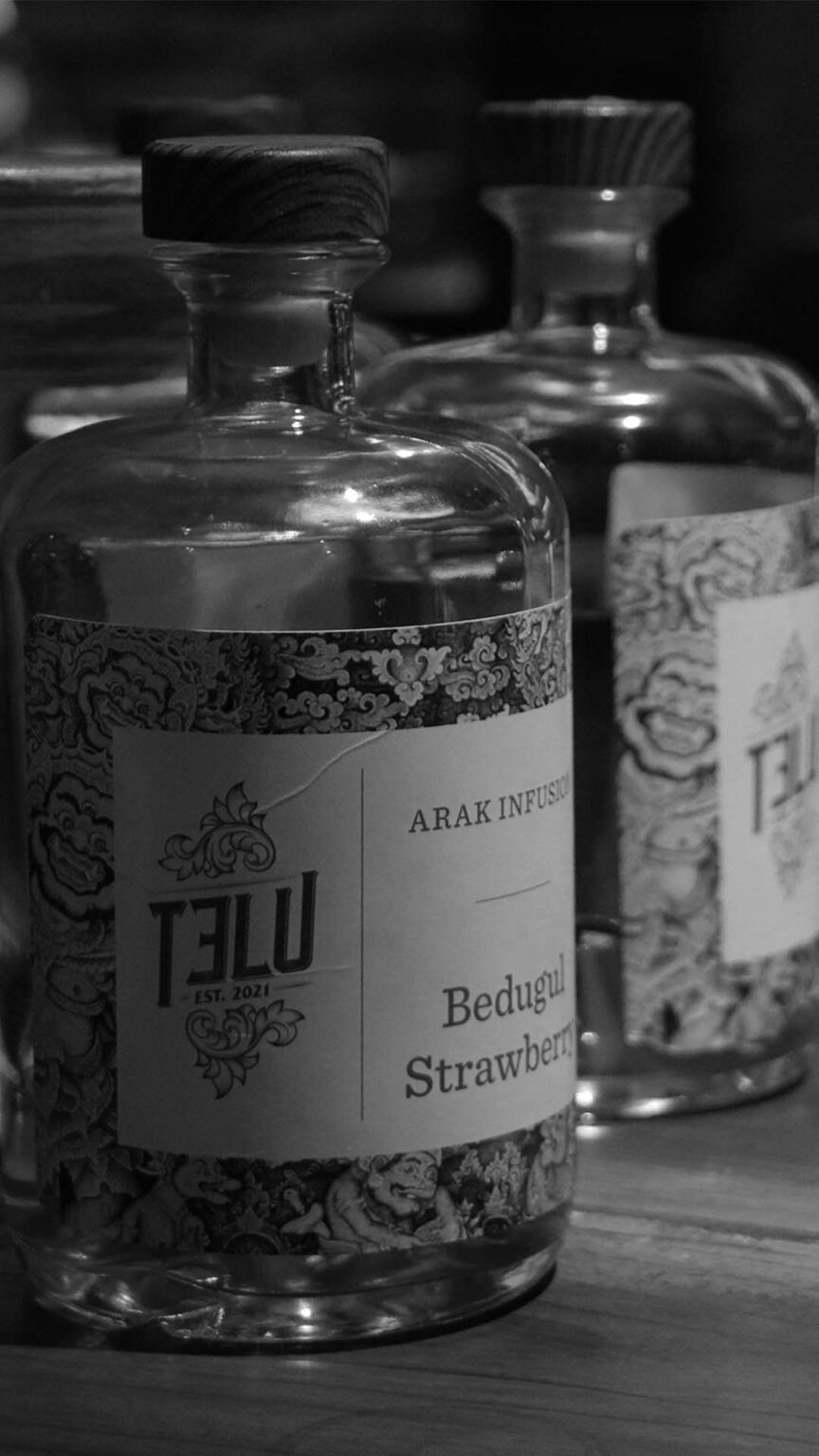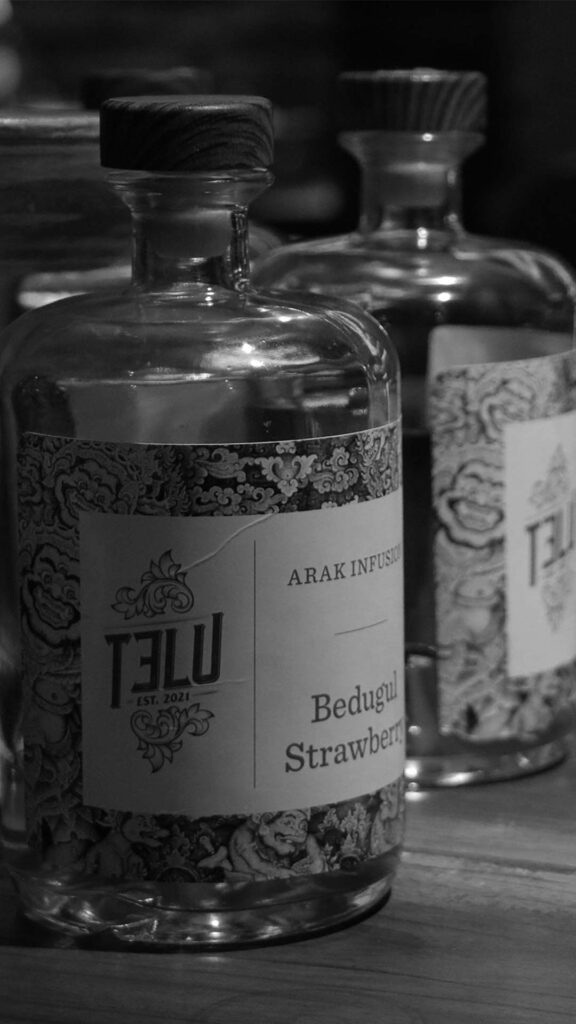 Meet Jan Jurecka,
Bar Manager at Telu Bar Bali
WHAT IS YOUR STORY AND BACKGROUND IN MIXOLOGY?
"I was born in Slovakia, in a small town nestled within the mountain range in the northern part of the country. Growing up surrounded by nature instilled in me a profound appreciation for the environment. As I embarked on my bartending journey across the globe, I came to realize that bartending is much more than meets the eye, and we can truly serve as stewards for the well-being of our planet and the communities we engage with.
My passion lies in exploring various cultures, flavors, personalities, and communities. There is an abundance of knowledge we can gain from the environment in which we reside.
After leaving Slovakia, I had the privilege of living and learning in several countries, including the Czech Republic, Australia, Singapore, the Maldives, and finally Bali. Currently, I hold the position of managing bar operations at FS Jimbaran Bay, with a special focus on our latest venture, the 'community-conscious cocktail bar' known as TELU."
COULD YOU SHARE ABOUT YOUR EXPERIENCE AS A BAR MANAGER AND SPECIFY THE TYPES OF BARS YOU HAVE MANAGED PREVIOUSLY?
"Along my journey, I've managed several cocktail bars, each with a distinct identity and unique vision. Before TELU, I oversaw operations at Fari Beach Club, a vibrant establishment committed to connecting people while upholding the values of sustainability. This was within the luxurious setting of a high-end Maldivian resort.
Prior to that role, I managed the bar operations at Capella Singapore, where the emphasis was on storytelling and the cultural aspect of the resort. It was a fantastic experience working at Bob's Bar, a cocktail lounge located in a bustling metropolitan Asian city."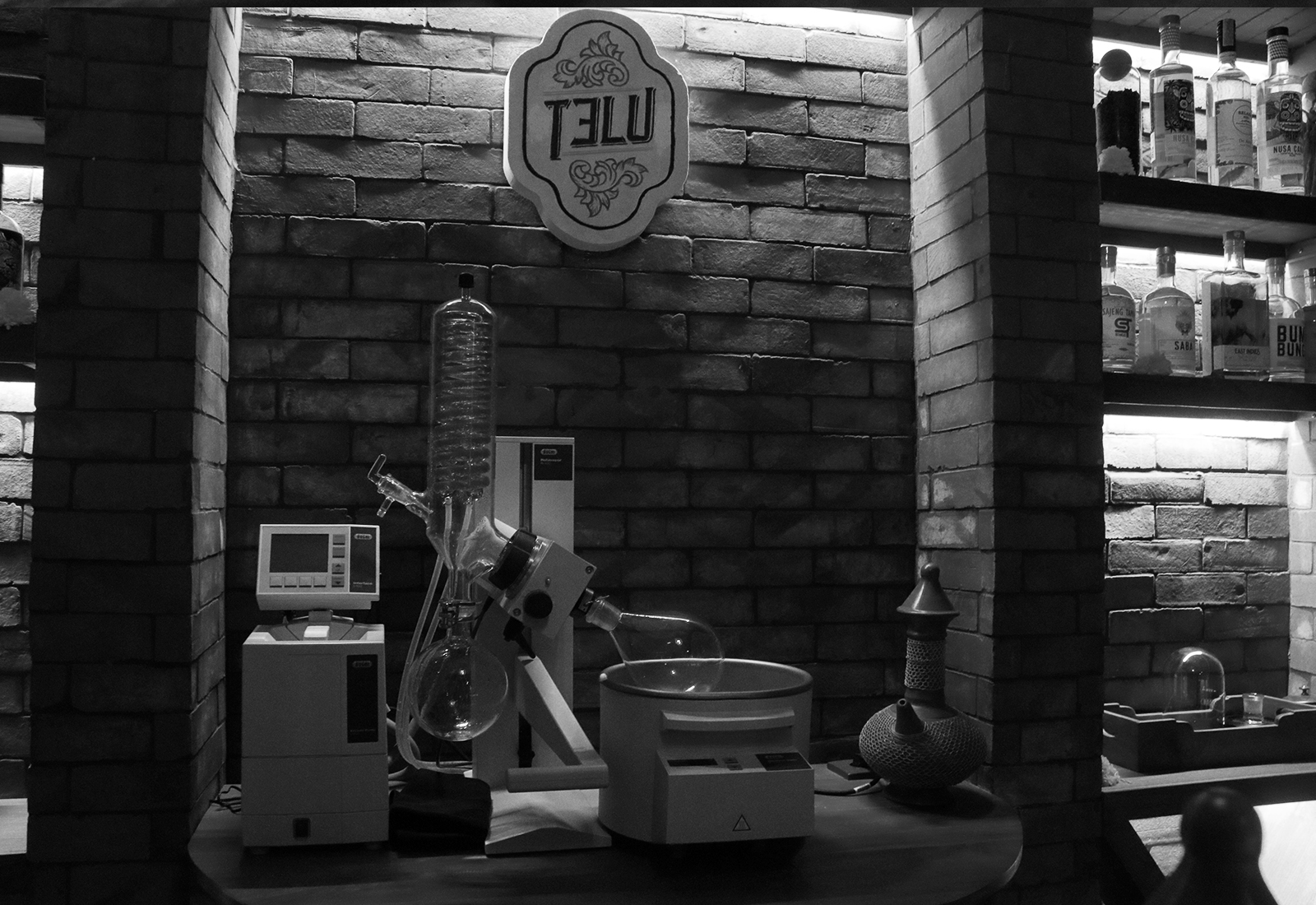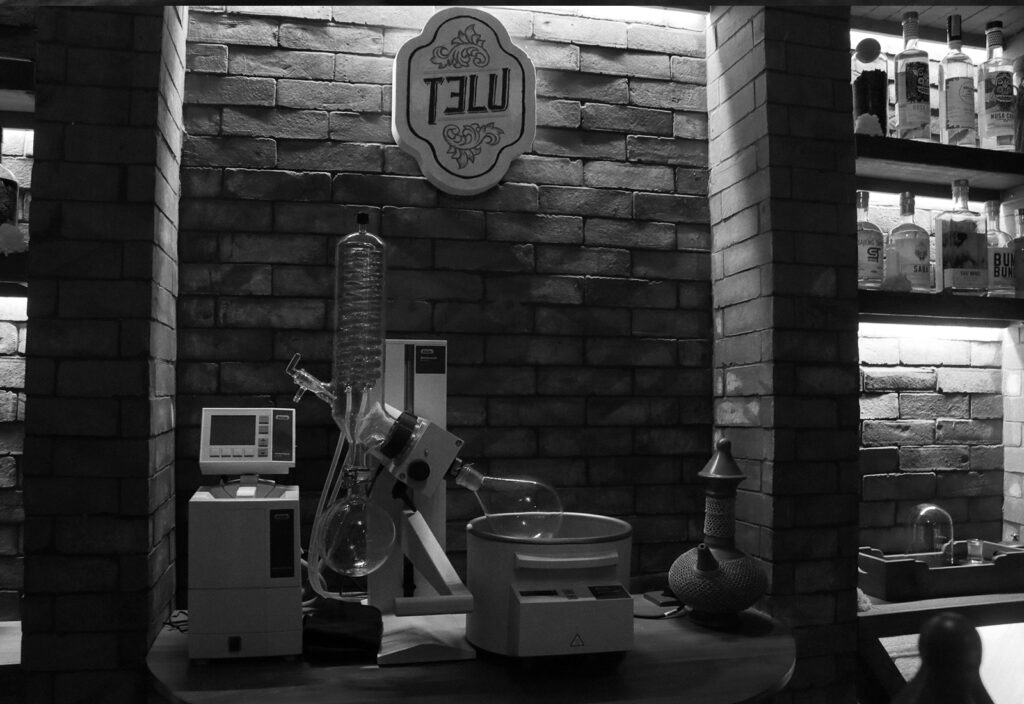 "We are pushing the boundaries of sustainability even further, striving to improve lives around Bali in our community outreach."
HOW FAMILIAR ARE YOU WITH SUSTAINABLE PRACTICES IN THE HOSPITALITY INDUSTRY, SPECIFICALLY IN MANAGEMENT? 
"I am reasonably familiar with sustainable practices in the hospitality industry, but there is always room for improvement and further learning. At Four Seasons Jimbaran Bay, I have ample opportunities to broaden my horizons even further. The number of sustainable initiatives we undertake here is unlike anything I have seen elsewhere around the world. Learning how to manage them involves a lot of collaboration across departments, and the level of assistance, commitment, and passion we receive is truly inspiring and humbling.
My main introduction to sustainability management was in the Maldives at Patina, an isolated island in the Indian Ocean where being sustainable was almost essential.
Furthermore, at TELU, we are pushing the boundaries of sustainability even further by extending our reach beyond the Four Seasons, striving to improve lives around Bali through our community outreach."
HOW AND WHY WAS TELU BORN? 
"TELU is a COVID baby. It was born during the pandemic out of the desire and drive to create something meaningful out of a dire situation. It's a manifestation of the hard work and positive mindset of the FS Jimbaran team, as the entire venue was constructed using upcycled materials and the hands of our own team. From F&B to Engineering and housekeeping, everyone joined forces to bring TELU to life.
Only after the pandemic subsided did the idea of a community cocktail bar with a sustainable mindset come to fruition, building upon the fabulous story of teamwork and upcycling.
Now, TELU embodies all that we believe in, and we aim to inspire others around Bali to do the same and 'break the laws' of the consumer society that is devastating our planet."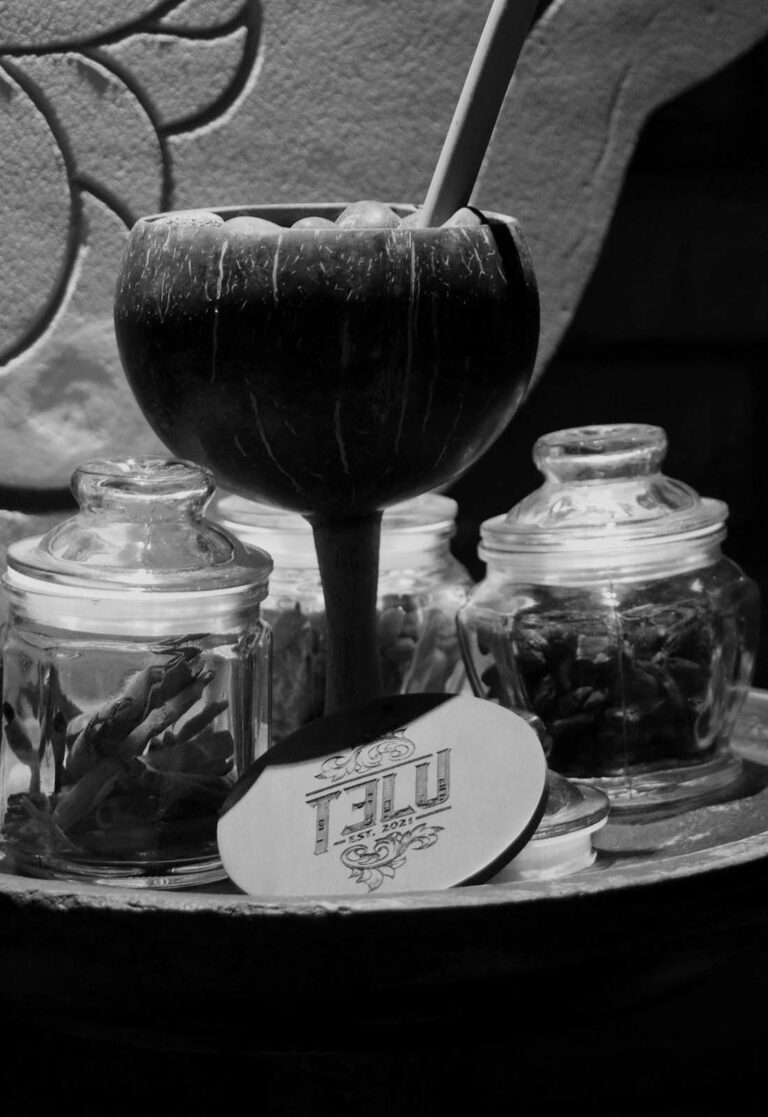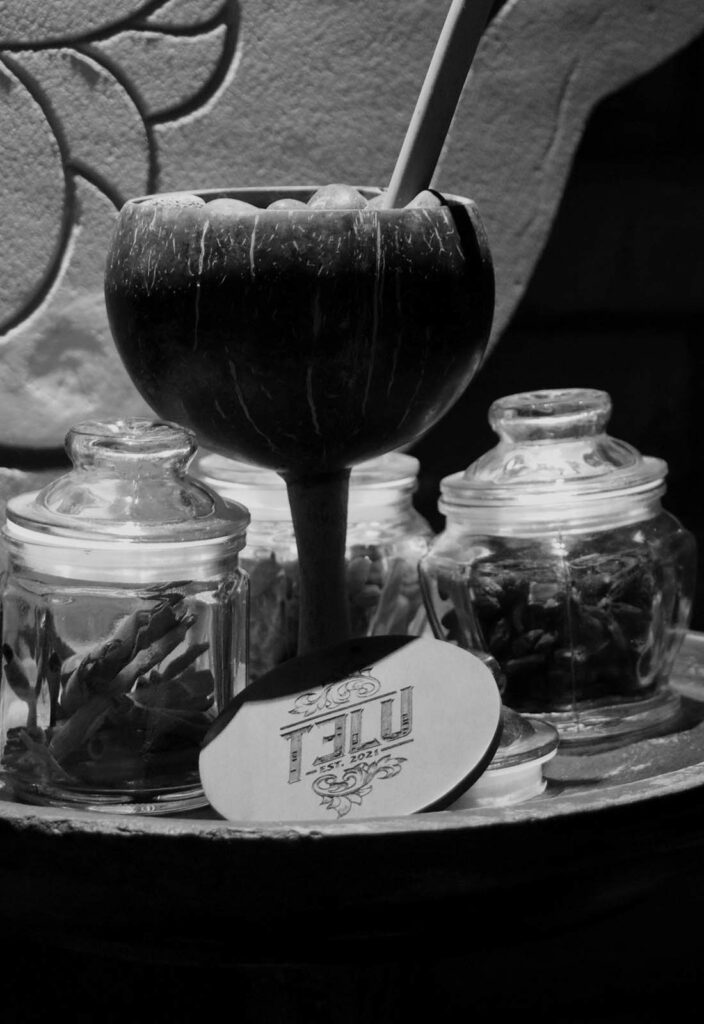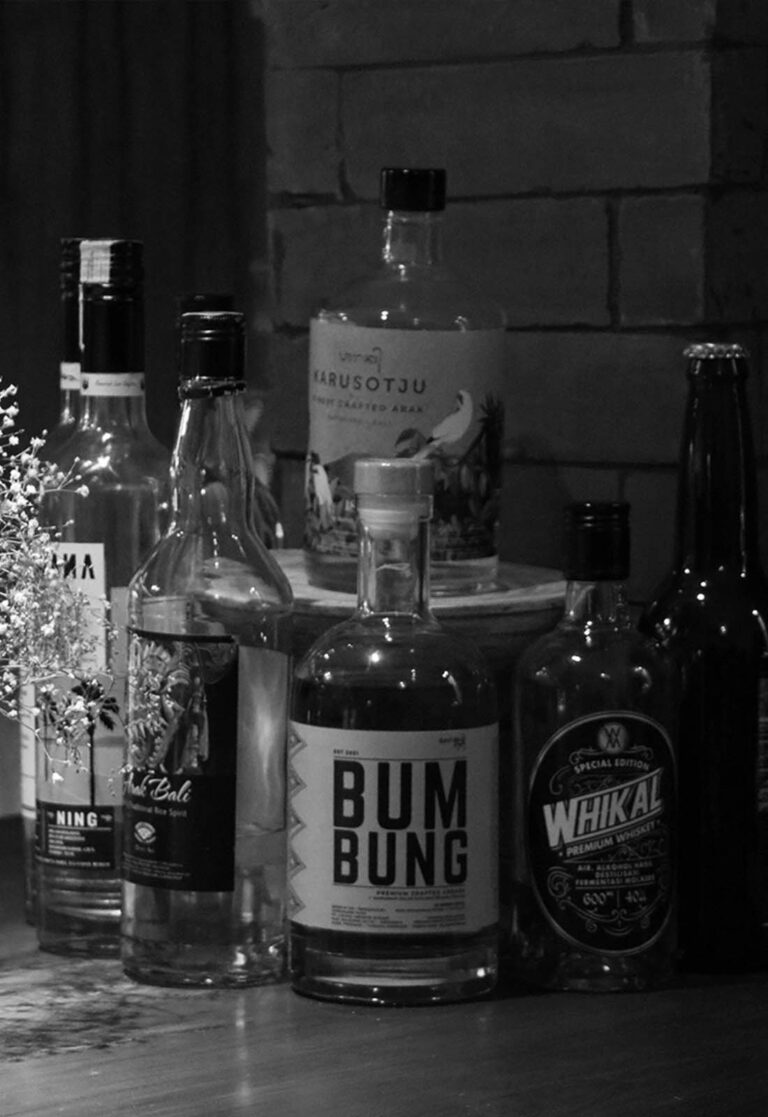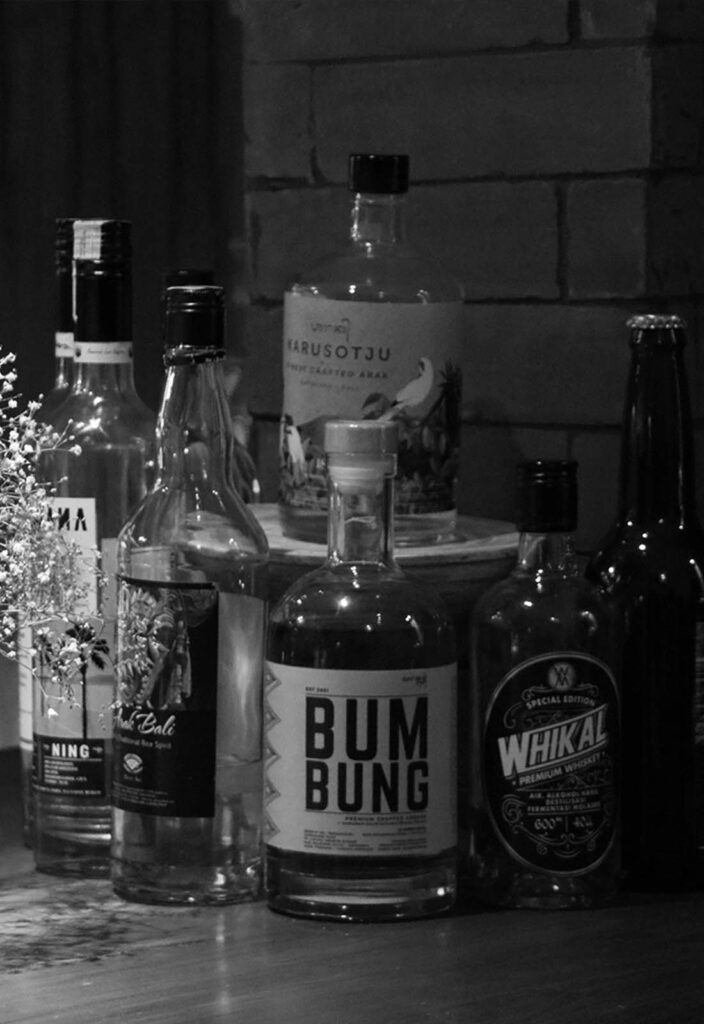 "It's all about mindset. When you perceive something as waste, it becomes waste. However, when you shift your perspective, you can often find creative ways to repurpose it."
COULD YOU SHARE WITH US SOME EXAMPLES OF THE SUSTAINABLE INITIATIVES YOU HAVE IMPLEMENTED AT TELU?
"First and foremost, our commitment to community outreach is of utmost importance. TELU, which translates to "number three" in Bahasa Bali, signifies the Tri Hita Karana or three harmonies that are integral to the well-being of the Balinese people. Our cocktail menu is structured into three categories, each representing one of these harmonies. Every cocktail within a category supports a respective honorable organization in Bali: "Harmony with Nature" supports Sungai Watch, "Harmony with People" supports the Bali Children Project, and "Harmony with Soul" supports Ocean Gardener.
Secondly, we prioritize supporting local agriculture by sourcing 81% of our cocktail ingredients from within Indonesia. Simultaneously, we collaborate with local artisans and artists to enhance the overall experience. For instance, our art pieces and coasters in TELU are crafted from recycled plastic, and our glassware is made from recycled glass.
Furthermore, we minimize waste in all aspects of our operations, with a focus on fermentation, destination, and clarification processes to maximize the longevity of our ingredients while minimizing waste. Any organic waste we generate is composted and returned to our garden to nurture the growth of herbs and spices.
Lastly, we cultivate what we can in-house. Our herb garden provides a substantial portion of the herbs and spices we use, and our on-site Trigona beehive ensures that all our garden plants thrive, benefiting from optimal pollination."
HOW DO YOU TACKLE WASTE REDUCTION IN THE BAR?
"As mentioned earlier, I encourage the team to view what might be considered "waste" as a resource to be used. For instance, our Aloe Vera Strawberry wine primarily consists of strawberry and pineapple skins or scraps, along with fresh aloe vera from the garden, all complemented by some spices. This approach is not only cost-effective but also results in a delicious product.
Ultimately, it's all about mindset. When you perceive something as waste, it becomes waste. However, when you shift your perspective, you can often find creative ways to repurpose it. Additionally, it's crucial to ensure the proper separation of inorganic waste for recycling and upcycling."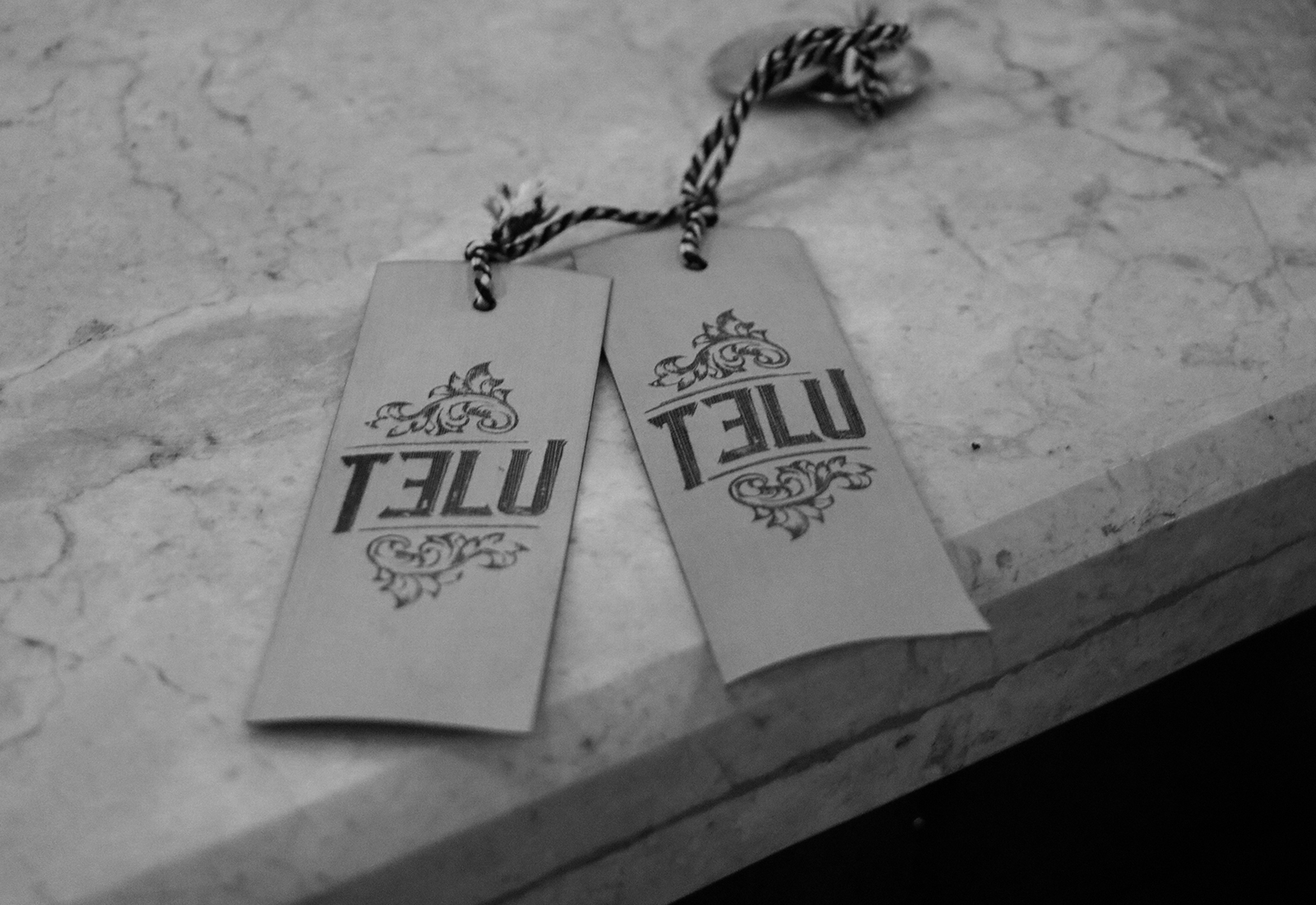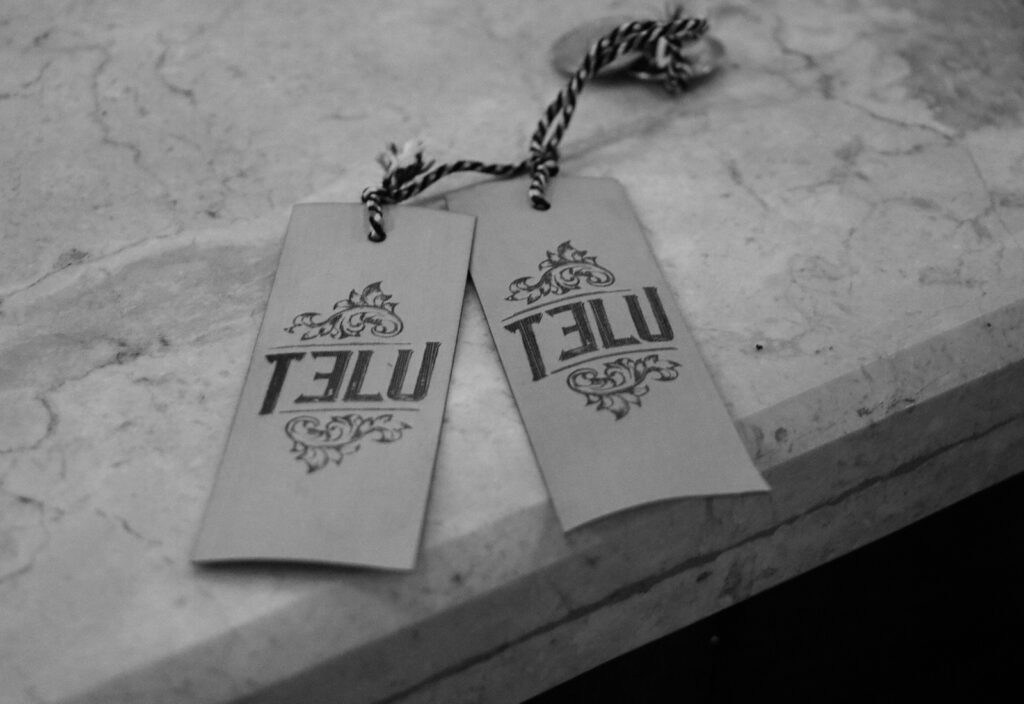 COULD YOU EXPLAIN HOW DO YOU SOURCE AND MANAGE SUSTAINABLE INGREDIENTS FOR THE BAR, INCLUDING SPIRITS, MIXERS, AND GARNISHES?
"Well, it begins with extensive research, and sometimes we even visit the places where these items are produced. Nowadays, it's becoming easier to find responsible producers.
We strive to use local ingredients because it's better for the environment. Additionally, if we can make or grow something ourselves, we do so. But there's more to our approach. We also train our team to inform customers about the positive practices we follow. It's all about promoting the right things. For instance, it's more beneficial to sell a cocktail made with local ingredients than just a regular rum and coke."
HOW DO YOU PROMOTE YOUR RESPONSIBLE INITIATIVES TO CUSTOMERS AND TEAM MEMBERS? 
"We conduct extensive training repeatedly. Every member of our bar team at TELU must understand our initiatives and be able to articulate the story accurately. People appreciate hearing about it, and we have numerous fascinating stories to share about our initiatives.
This not only instills pride in our team for what they're doing but also gives our customers a positive feeling, knowing that they are contributing to something good while enjoying their drinks at TELU."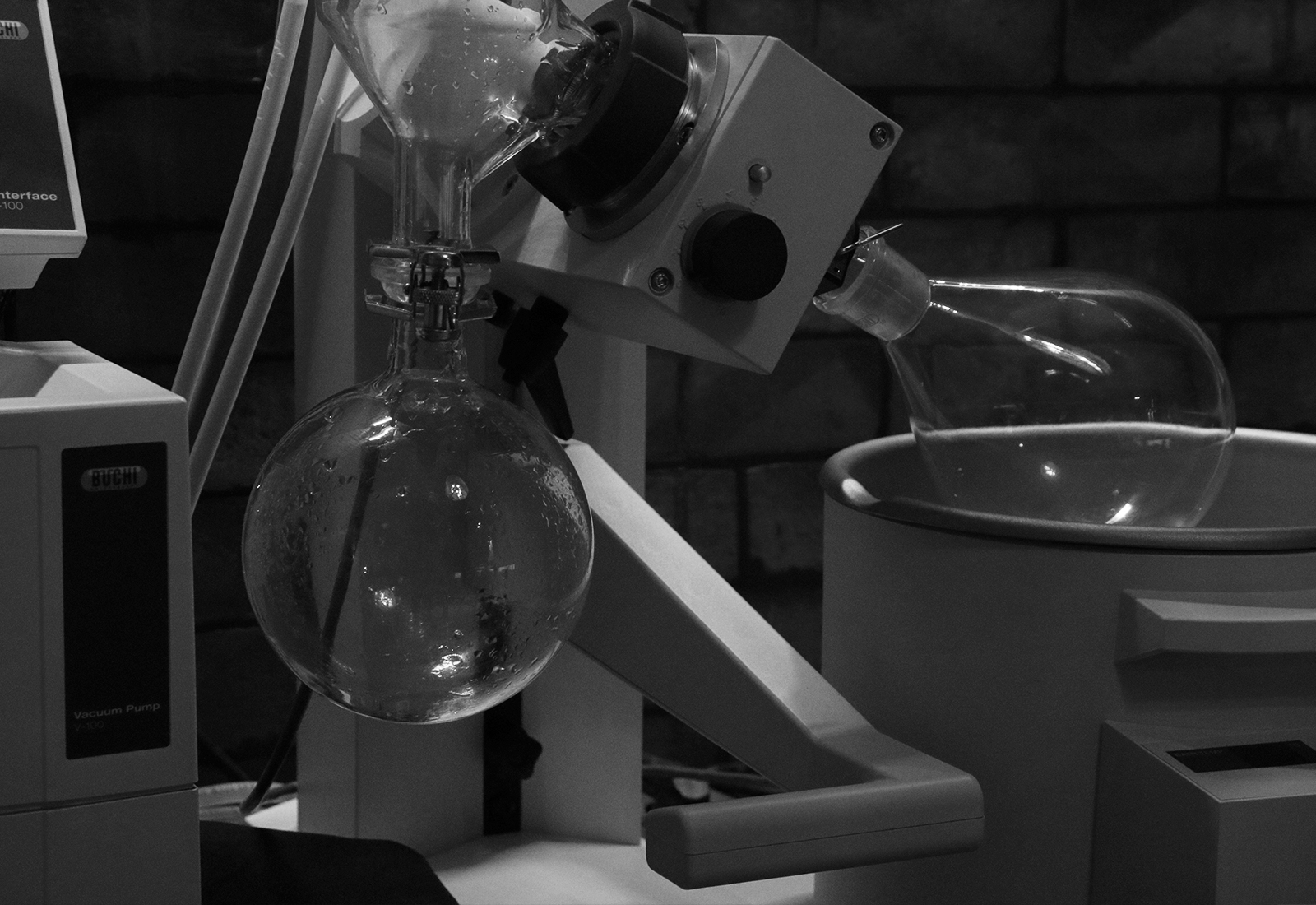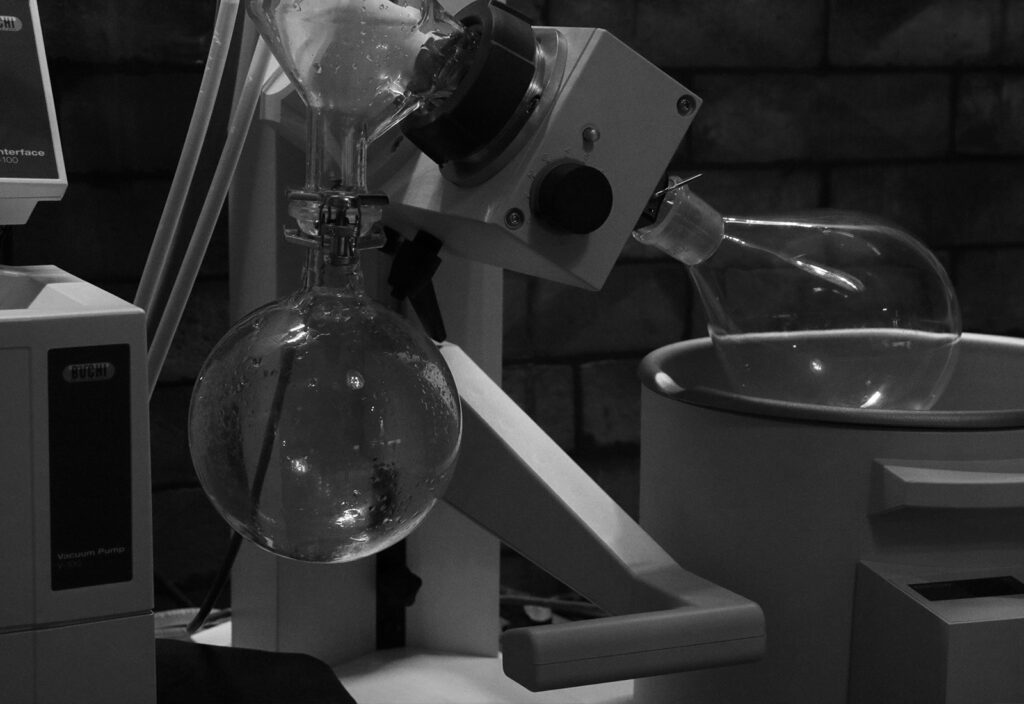 COULD YOU DESCRIBE A SITUATION WHERE YOU HAD TO DEAL WITH A SUSTAINABILITY-RELATED CHALLENGE IN YOUR POSITION AND HOW DID YOU HANDLE IT?
"Yes, I face challenges regularly, often due to industry-wide hygiene standards. Plastic is commonly regarded as the safest material for food and beverage storage. Overcoming this challenge involves ongoing training on alternative methods for storing fresh produce. Providing tools and reusable containers is essential."
COULD YOU SHARE MORE ABOUT A SUCCESSFUL COLLABORATION THAT HAD A POSITIVE IMPACT?
"So far, the partnerships we've formed with three organizations have had a significant positive impact on both our operations and our customers' perception. As mentioned earlier, people appreciate knowing that they are contributing positively while simply enjoying a drink at our lovely bar."
HOW DO YOU ENSURE THAT TELU'S SUSTAINABLE PRACTICES ALIGN WITH THE OVERALL VALUES AND MISSION OF FOUR SEASONS JIMBARAN?
"It's quite straightforward because FS Jimbaran Bay's values align closely with those of TELU when it comes to sustainability. Our shared mission is to promote, inspire, and responsibly contribute to our community, not just within our resort but beyond its boundaries. In a way, you could say that TELU serves as an ambassador for FS Jimbaran Bay's commitment to sustainability."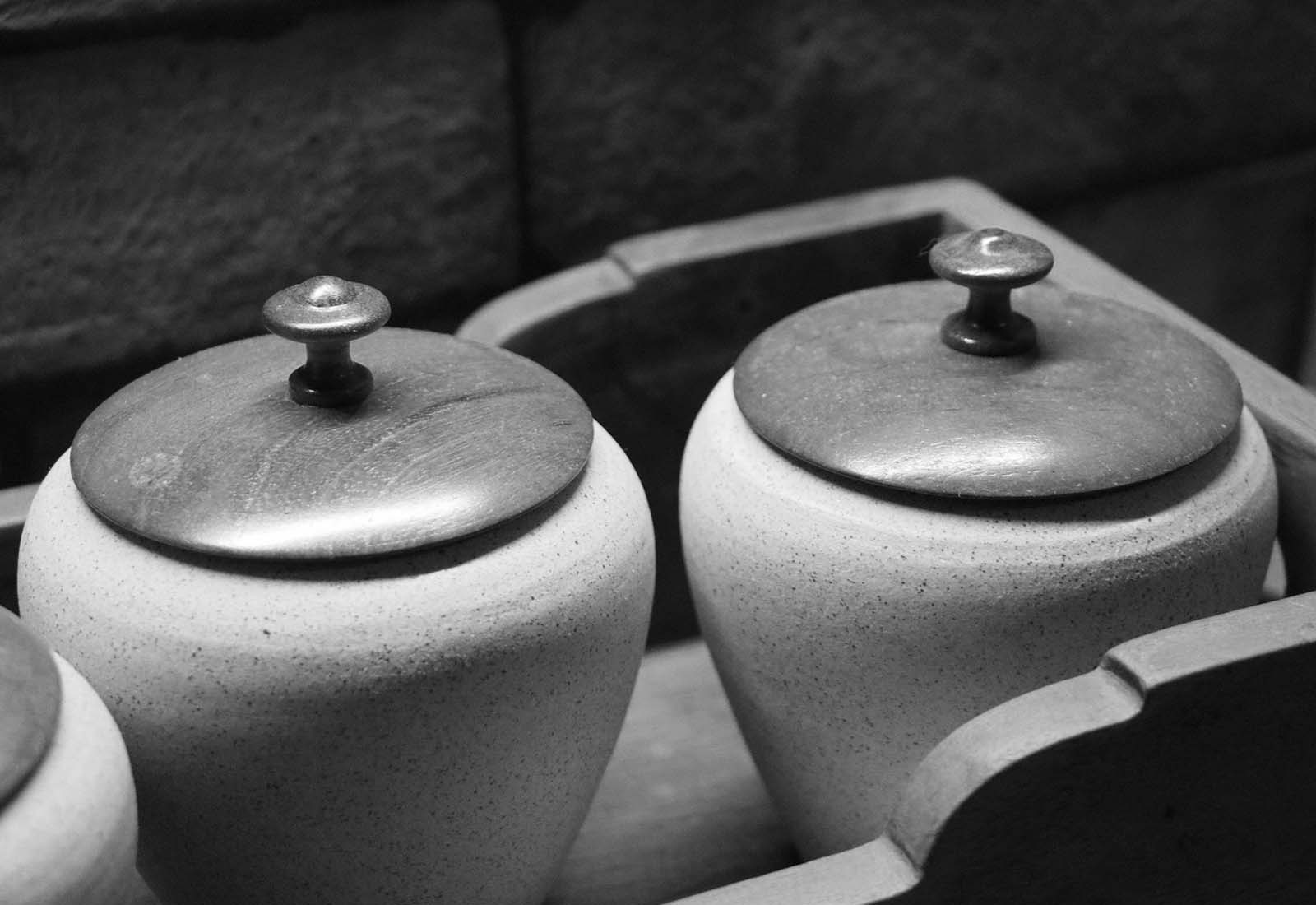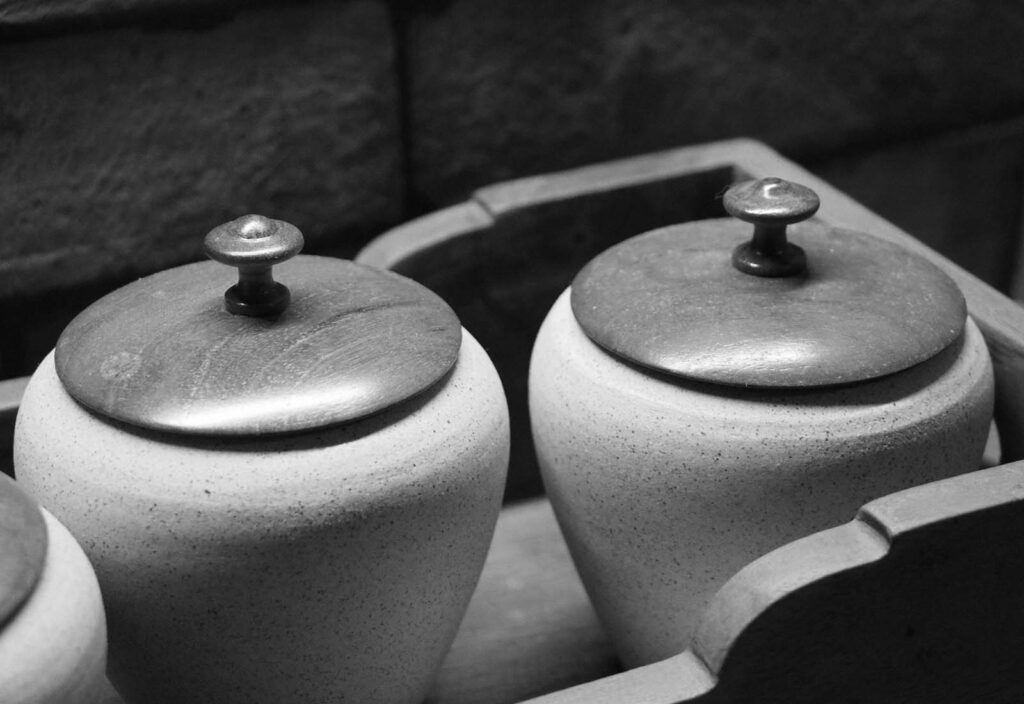 AS A BAR MANAGER, YOU LIKELY NEED TO WORK WITH SUPPLIERS. HOW DO YOU ENSURE THAT YOUR SUPPLIERS ALIGN WITH YOUR SUSTAINABILITY GOALS?
"Patience and communication. It can be challenging because sustainable packaging, for instance, often involves added costs and effort. In this aspect, I receive significant assistance from our Environmental Manager, Dinna, and our Hygiene Manager, Brata. They assist me in visiting and guiding our suppliers toward more sustainable practices.
For instance, one of the common practices we've recently developed is creating a strategy with our local spirit suppliers to refill empty bottles instead of disposing of them."
HOW DO YOU STAY INFORMED ABOUT SUSTAINABILITY TRENDS AND BEST PRACTICES WITHIN THE BEVERAGE INDUSTRY?
"Social media can be a helpful source, but it's important to be cautious as it can sometimes be misleading or inaccurate. Still, you can find plenty of inspiration and new trends there.
Magazines and reputable online newspapers are also excellent sources of information, with The Punch Community being among them.
Lastly, staying informed involves socializing, visiting other bars, and attending events. It's essential to get out there and see what's happening in different parts of the world, or in our case, on the island, to learn and stay updated."
HOW DO YOU ENVISION THE FUTURE OF SUSTAINABLE BARS, AND WHAT ROLE DO YOU SEE YOURSELF PLAYING IN THAT FUTURE?
"I strongly believe that increasing customer demand for responsible practices will compel the industry to adopt and prioritize sustainability. In Bali, we already see a lots of movements towards sustainability and I believe it will only persist and grow.
My aspiration is to inspire more individuals within our industry to embrace this sustainability mindset. We can no longer ignore global issues, and I sense that more people are recognizing this reality. I genuinely hope to be at the forefront, witnessing the global expansion of sustainability within the world of bars."