Best Responsible Hotels in South Bali:
Jimbaran, Balangan & Nusa Dua
Discover our unique curation of the best responsible hotels committed to minimizing their environmental / social footprint and driving positive change in Jimbaran, Balangan & Nusa Dua. The Punch Hotels are selected for the quality of their services, sustainable commitments and values.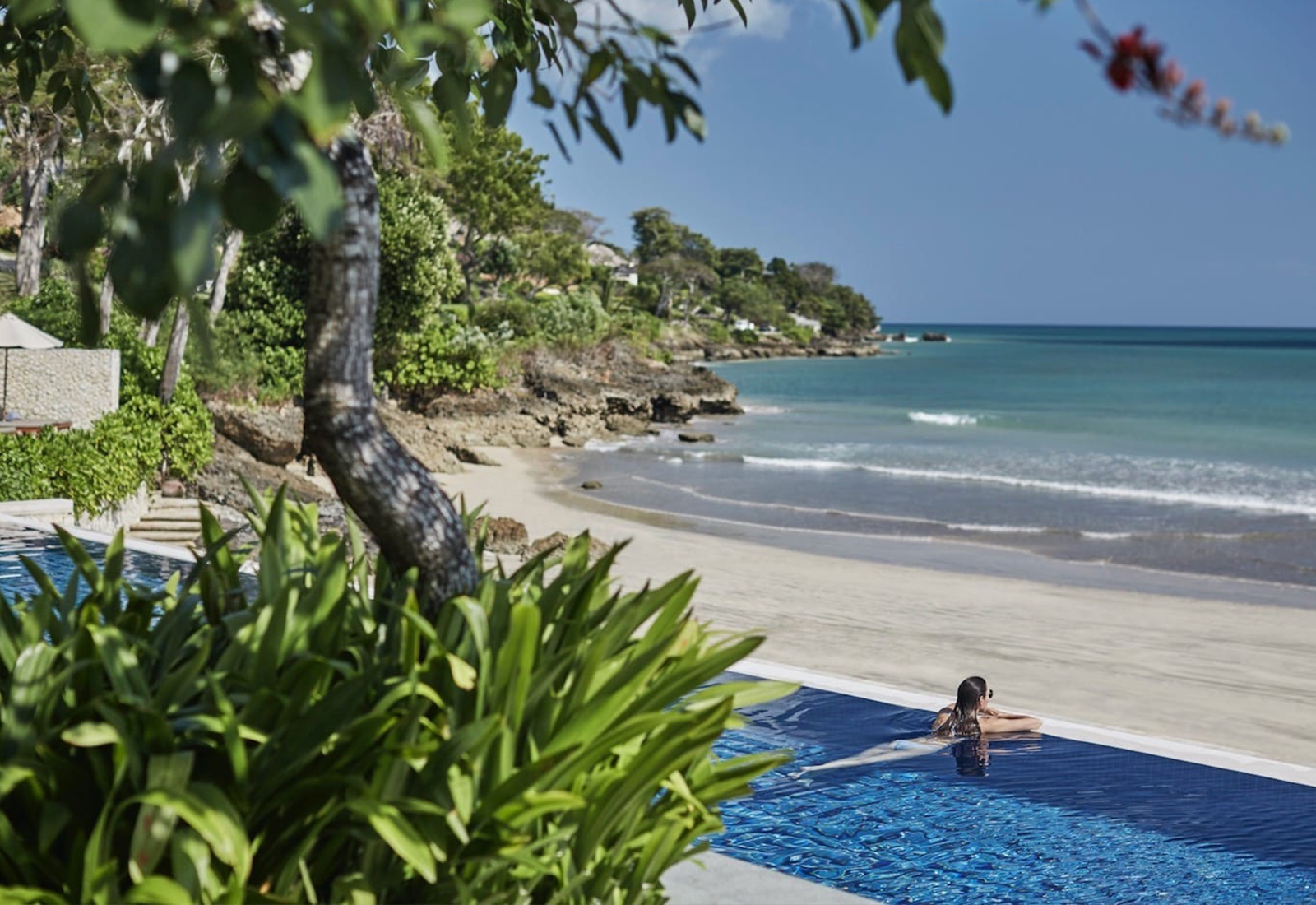 THE PUNCH LIST 2023
Where to Stay in Bali Islands
Where to Stay
in South Bali
BALQUISSE HERITAGE HOTEL – JIMBARAN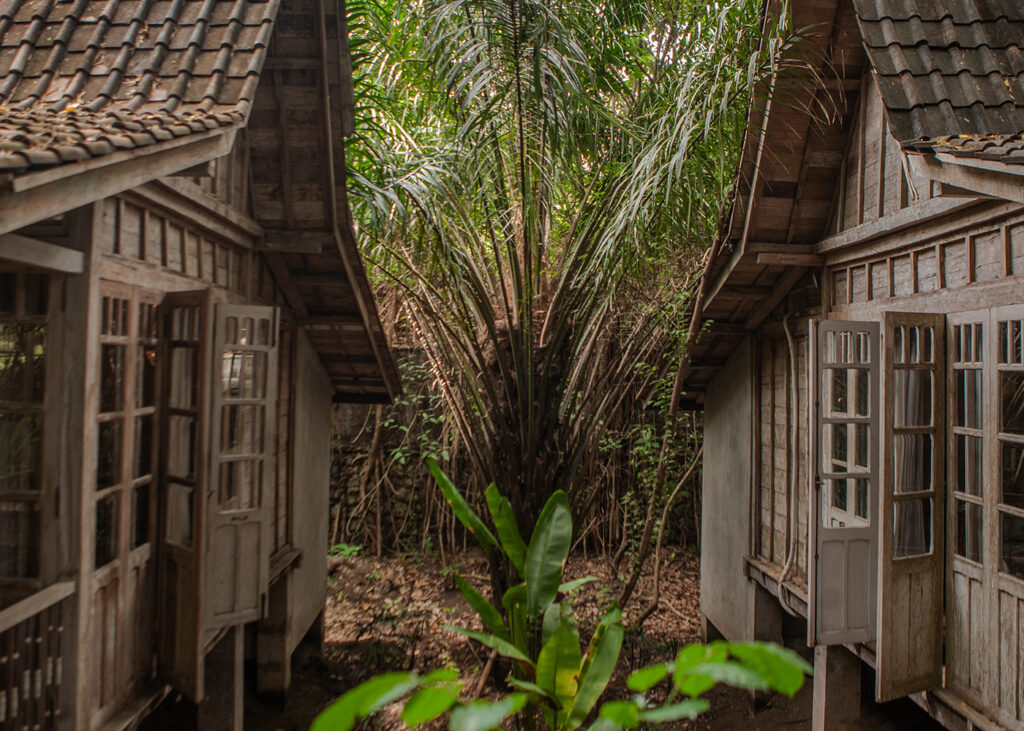 Balquisse Heritage Hotel is all about the old Balinese charm. Conveniently located in Jimbaran, the hotel is in perfect proximity to the world-famous white-sand beaches of the Bukit. Balquisse Heritage Hotel is famous for its sophisticated decor, traditional architecture, and friendly staff, making you feel at home.
Initially built in the 1960s, Balquisse Heritage has been adapted, renovated, and transformed with continuous values of Indonesian culture and sustainability within architecture, interior design, and service. Existing spaces were entirely renovated with recycled materials and optimized for natural light and air circulation, thus limiting the use of electrical lighting and air-conditioning. In addition, roof structures were entirely redesigned to recuperate rainwater for reuse. View Sustainable Profile
Jl. Baung, Sayan // reservations@bambuindah.com // @bambuindah
FOUR SEASONS RESORTS BALI – JIMBARAN BAY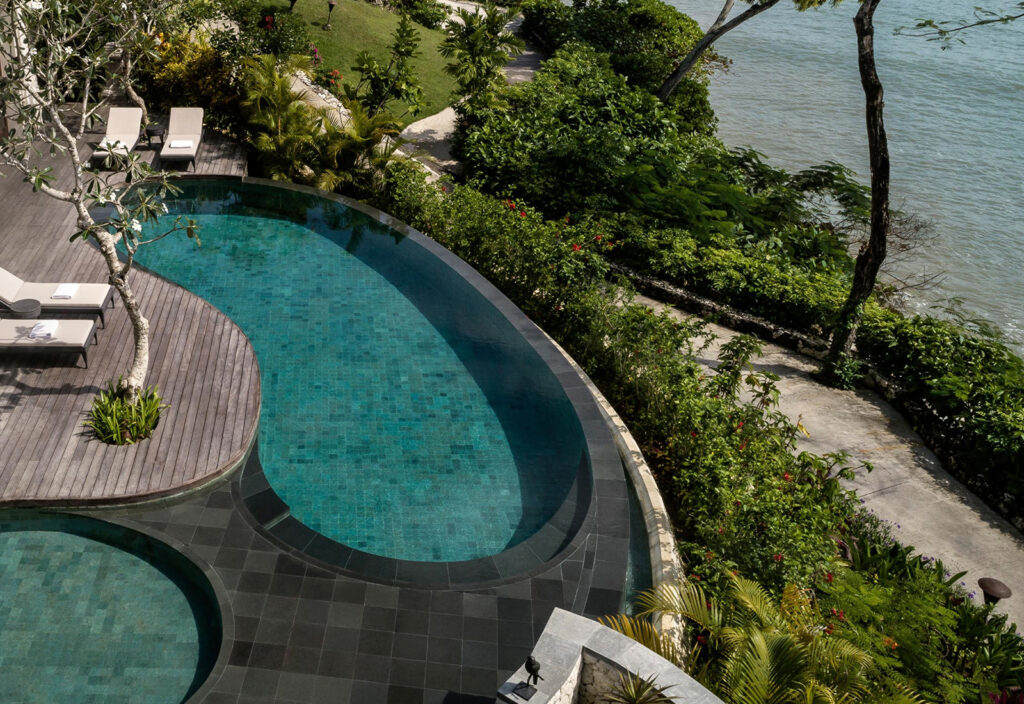 The iconic all-villa beach retreat of Four Seasons Jimbaran Bay cascades down 14 hectares of hilly headland and tropical water gardens adorned with hundreds of statues and shrines, to the sparkling Indian Ocean. The resort is guided by the Balinese philosophy of Tri Hita Karana, meaning 'the three causes of happiness', reflecting the belief that humanity, God and the environment must all be in balance to achieve harmony. 
Four Seasons Resorts Bali strives to minimize its impact on the environment and is proud to be recognised as a responsible tourism operator. Guests are invited to join sustainability activities such as Zero Waste Cocktail Classes where the resort's bartenders share eco-tips, walking tours of the on-site gardens, self-driving tours with a new Toyota eco-car, Ocean-to-Table fishing adventures and the cultural and artist outreach programme. View Sustainable Profile
Jl. Bisma No68, Ubud // info@bisma-eight.com // @bismaeight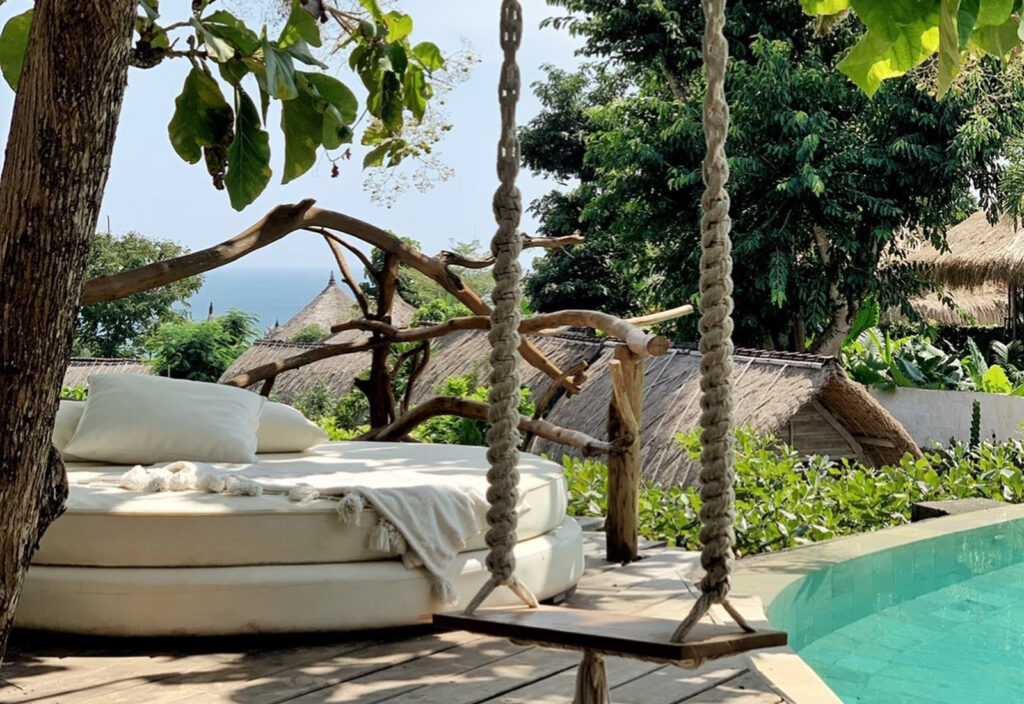 La Cabane is nestled into the lush hillside overlooking picturesque cliff at Balangan.
This chic bungalow getaway is a honeymooners' & friends' delight on a peaceful southern tip of Bali with all modern comfort. Boasting light neutral tones and laid-back charms, whilst presenting contemporary decor, La Cabane is a purposeful organization always replacing plastic for glass and having clear sustainability goals in mind. View Sustainable Profile
Jl. Bisma No68, Ubud // info@bisma-eight.com // @bismaeight
COMMITMENT 1
Sustainable Management
By documenting and implementing a clear sustainability plan, 180 Punch Members are demonstrating their commitment to the environment and their communities.
COMMITMENT 2
Sustainable Building & Design
By designing clean and functional buildings & products, 173 Punch Members are minimizing the use of resources, unnecessary waste, and harmful emissions.
COMMITMENT 3
Cultural Interaction & Heritage
By incorporating authentic elements of traditional culture in their operations, 168 Punch Members committed to celebrating and preserving Bali's local cultural heritage.
COMMITMENT 4
Sustainable & Local Sourcing
By giving priority to sustainable, local, Fairtrade, organic and/ or recycled produce, 216 Punch Members are emitting less carbon emissions while celebrating the local economy.
COMMITMENT 5
Equal & Local Employment
By giving equal opportunities to local residents including management positions, 226 Punch Members are promoting diversity and elevating employees engagement.
COMMITMENT 6
Staff Engagement
By engaging their staff in the  implementation of the company's sustainability goals, 184 Punch Members are increasing sustainability knowledge, competence and action.
COMMITMENT 7
No Single Use Plastic
By not using single use plastics, 179 Punch Members are minimizing by millions the amount of plastic ending up in the streets, in the rivers and in the ocean. 
COMMITMENT 8
Waste Management
By having a clear waste management plan in place with actions to reduce, separate and reuse / recycle waste, 210 Punch Members are not only minimizing the amount of waste in Bali; they are also leading the example to their employees and customers.
COMMITMENT 9
Sustainable Packaging
By using sustainable, natural, recycled and/or biodegradable packaging, 185 Punch Members are significantly reducing their environmental impact.
COMMITMENT 10
Energy Conservation
By using equipment and practices to conserve energy, 151 Punch Members are contributing to reduce the demand for carbon-intensive power plants which in turn benefits the environment by reducing carbon dioxide emissions.
COMMITMENT 11
Water Conservation
By using equipment and practices to conserve water, 149 Punch Members are contributing saving and regenerating water leading to the well-being of the environment and communities.
COMMITMENT 12
Biodiversity Conservation
By actively supporting, protecting, and promoting biodiversity, 123 Punch Members are contributing to ecosystem productivity and improving the life support system for our planet. 
COMMITMENT 13
Community Support
By supporting their local community through various ways, 210 Punch Members are offering jobs, providing goods, services, and financial support to their community.
COMMITMENT 14
Accessibility for All
By having their site, activities and operations accessible for all, 83 Punch Members are promoting equality and diversity in Bali. 
COMMITMENT 15
Guest Awareness
By providing accurate and transparent communication regarding the company's sustainable practices and goals, 158 Punch Members are helping guests make better purchase decisions.
LA JOYA BIUBIU – BALANGAN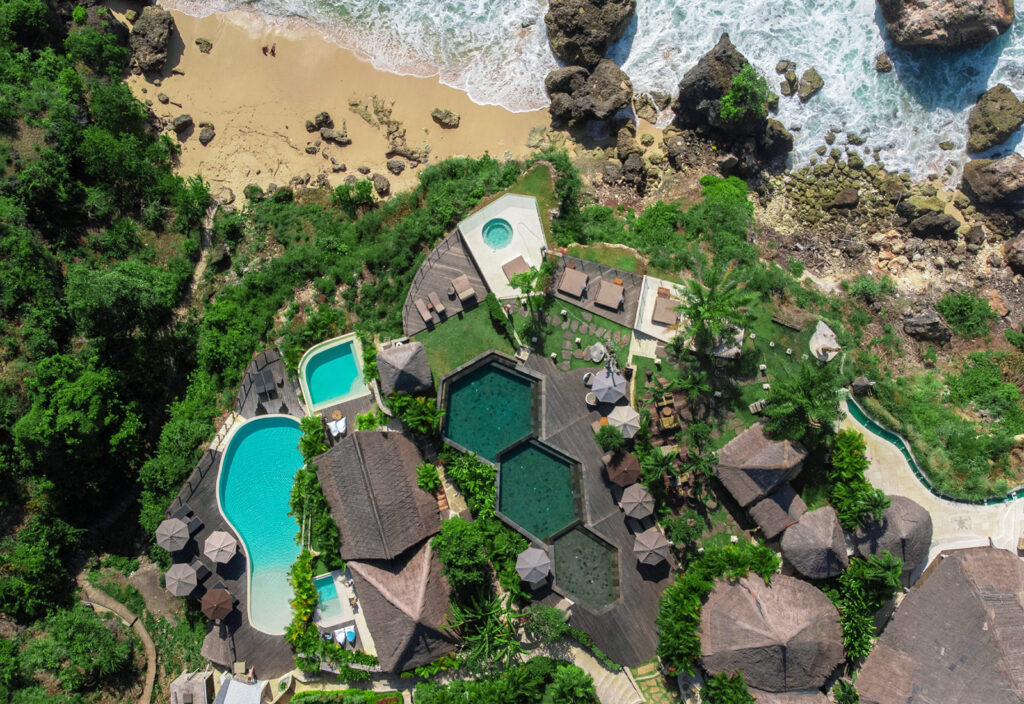 A true paradise that takes you back to basics using native materials and traditional thatched roofs. 
With an astonishing ocean view of Bali's Southern Peninsula, romance seekers or those looking for a getaway from the fast life, come here for their idyllic escape. La Joya Biu Biu is a purposeful organization acting with respect for the environment and its communities. View Sustainable Profile
Jl. Bisma No68, Ubud // info@bisma-eight.com // @bismaeight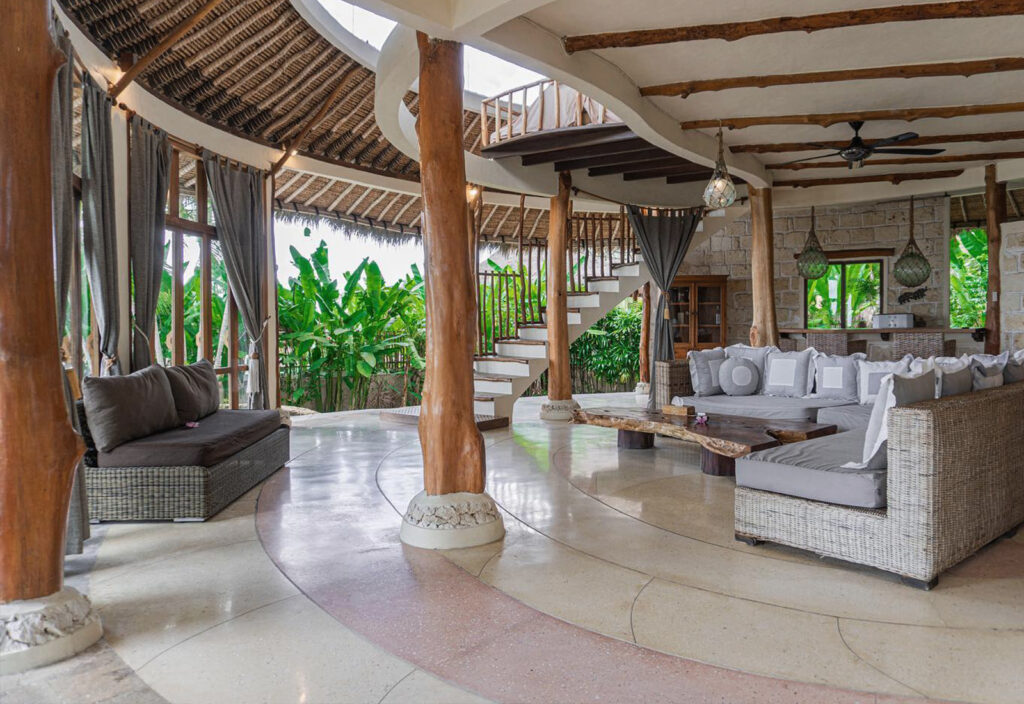 La Joya Balangan is known for its circular bungalows which feature extra space for lounging both indoors and outdoors, lush green gardens and tranquility. The resort is also an alternative spot for those who are planning a retreat with an incredible view of the majestic South Bali sunsets. La Joya Balangan is a purposeful organization acting with respect for the environment and its communities. View Sustainable Profile
Jl. Bisma No68, Ubud // info@bisma-eight.com // @bismaeight
REVIVO WELLNESS RESORT – NUSA DUA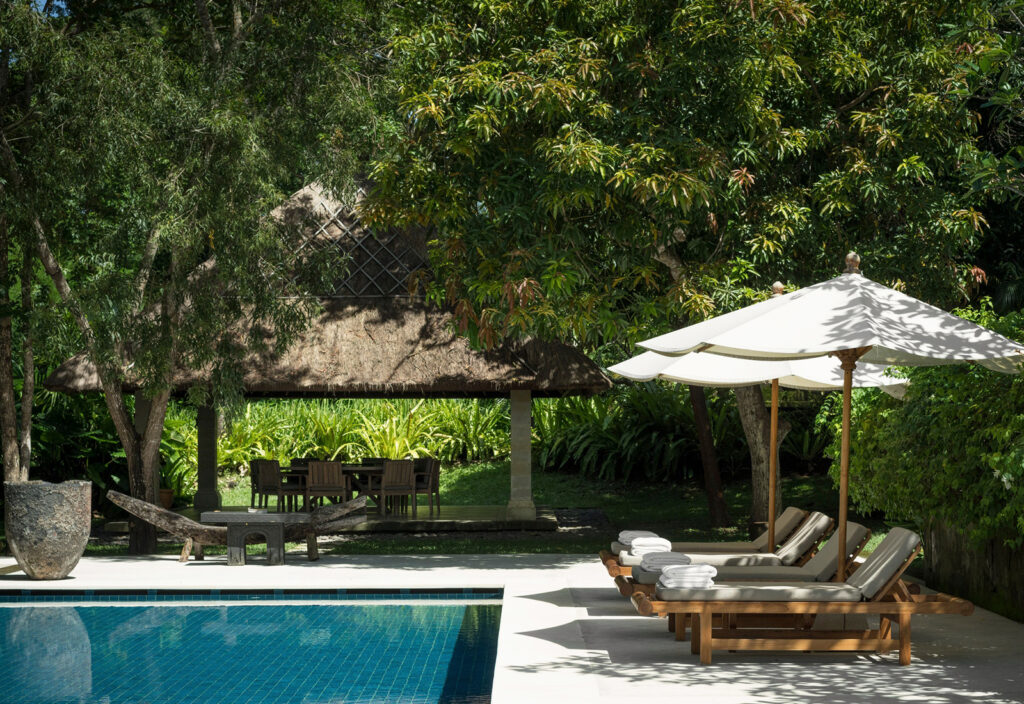 Located on the breezy hill of Nusa Dua, REVĪVŌ Wellness Resort is a sustainable wellness hotel offering comprehensive personalised retreats to teach self-awareness, mindfulness and help guests reach mind-body transformation.
Revivo is committed to making today's and tomorrow's world more sustainable by significantly reducing their environmental impact through green best-practices in operations, maintenance, services, products, and supplies. The core elements revolve around reducing waste, saving energy, cutting down on water usage and supporting local businesses and producers. View Sustainable Profile
Jl. Bisma No68, Ubud // info@bisma-eight.com // @bismaeight
Explore The Punch Community